Wines Of South Africa hosts 4th Edition of Grand Tasting In Lagos | Friday July 15th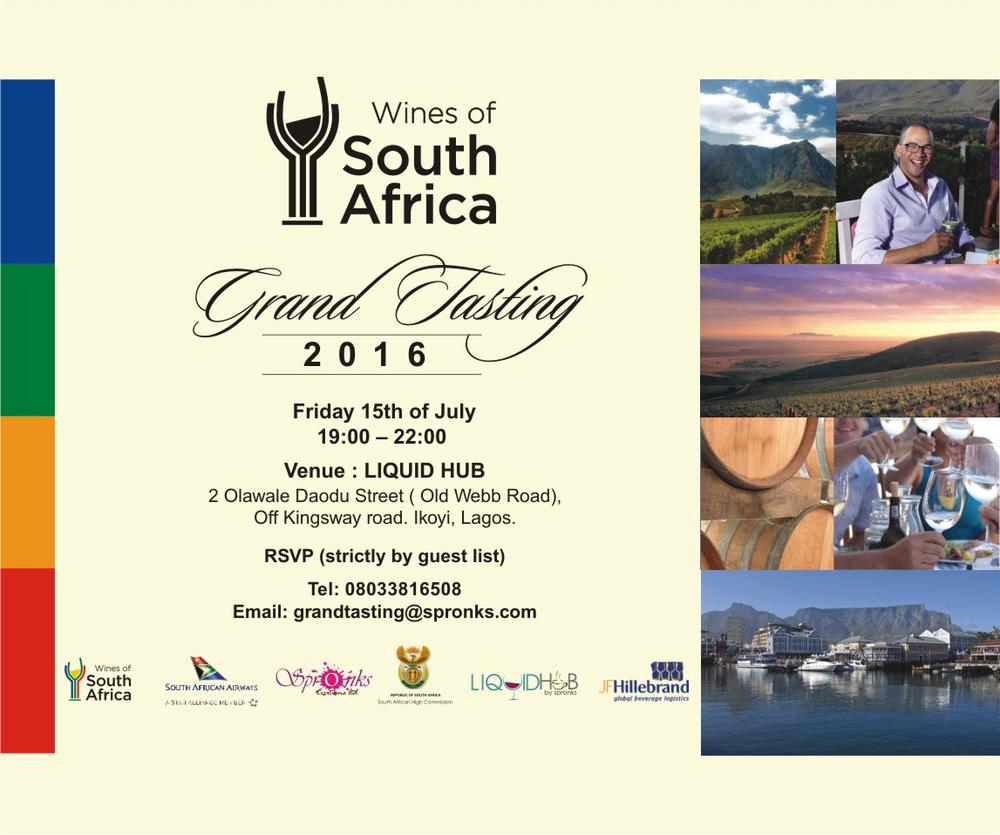 Wines of South Africa is hosting the 4th edition of the Grand Tasting in Lagos. The annual event will be holding at the newly opened wine Bar "Liquid Hub" at 2, Olawale Daodu Street, Off Kingsway road. Lagos on Friday July 15th, 2016. As its custom, the event will coincide with the global Nelson Mandela Day in collaboration with the South Africa High Commission.
Date: Friday, July 15th, 2016
Time: 7PM – 10PM
Venue: Liquid Hub, 2, Olawale Daodu Street, Off Kingsway road.
The one-day event is designed to showcase quality wines from wine producers from different regions in the Cape Wineland. Distributors and prospective distributors are expected to trade, taste and as well attend a special wine course.
Wines of South Africa (WOSA) is the generic marketing body, representing all South African wine exporters. It is constituted as a not-for-profit organization and is totally independent of any producer or wholesaling company.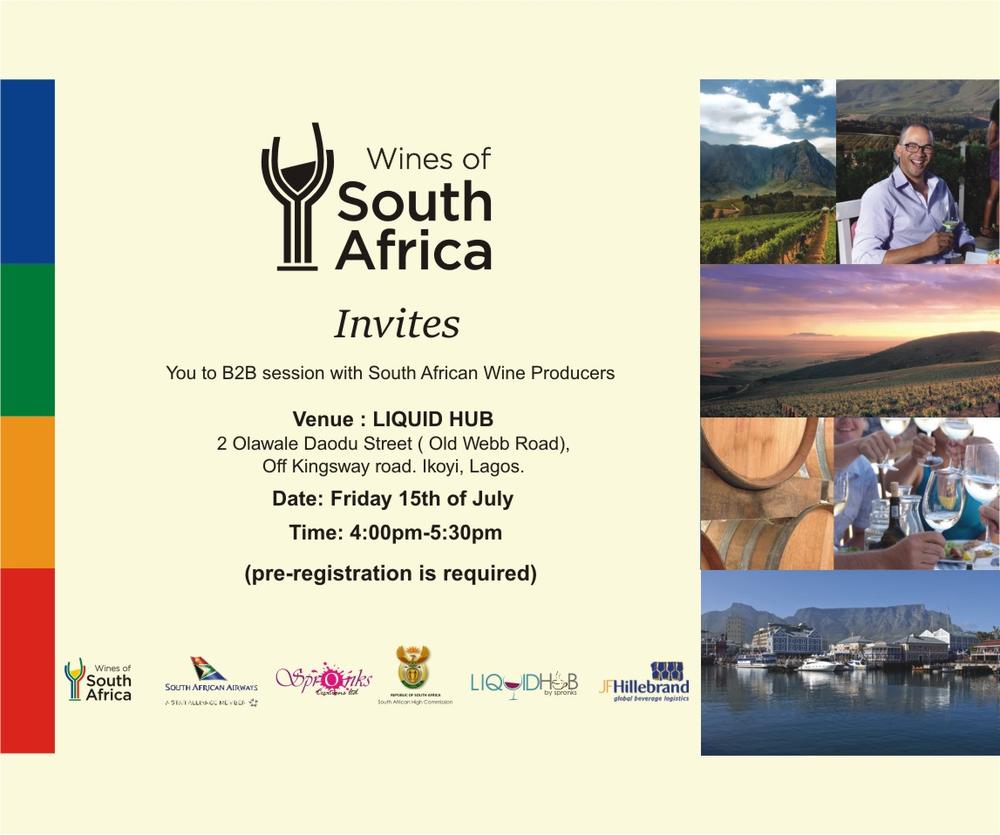 The annual event is now established as a platform that delivers an up-market audience in a very prestigious environment. The grand tasting event aims to create awareness for the South African wine category in the Nigerian market; being the 12th largest importer of packaged wine from South Africa and the second biggest among African countries.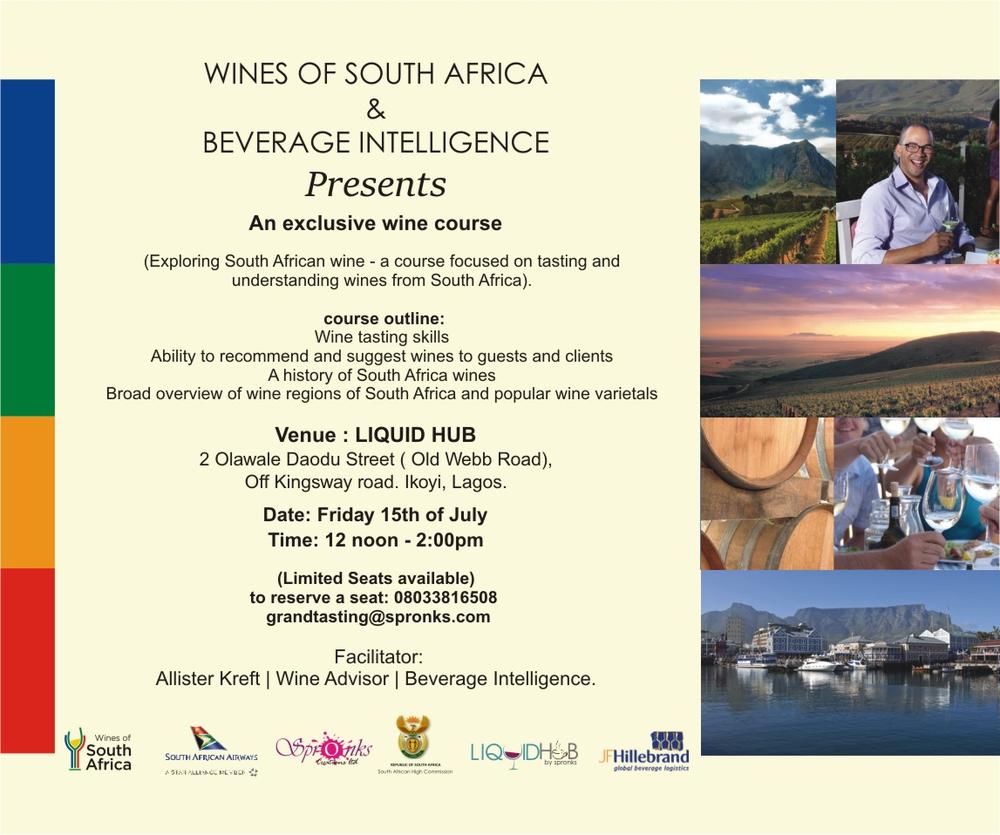 This year's wine course will be led by Wine Advisor Allister Kreft, from renowned education company, Beverage Intelligence. The course is opened to 40 participants in trade businesses, hotel food and beverage managers, retailers, portfolio managers, and other wine and food service providers. Participants will be issued a diploma certificate and conferred with an honorary Ambassadorship for Wines of SA.
The event is being put together and coordinated by Spronks Creations Ltd, the organizers of the Nigeria Wine and Spirit Festival now Nigeria International Wine and Spirit Fair.
_____________________________________________________________________
Sponsored Content