While looking through recent trending photos from the South Africa Tourism and South Africa Airways trip to South Africa, we couldn't help but notice Noble Igwe's style.
He's known for his personal style and poses so we didn't expect anything less from the Fashion Ambassador (as he describes himself on social media), but his short-mid-thigh shorts, in different ankara prints is what caught our attention. It's a refreshing departure from the common Bermuda or cargo shorts we're used to seeing on men.
Flaunt those toned legs Noble!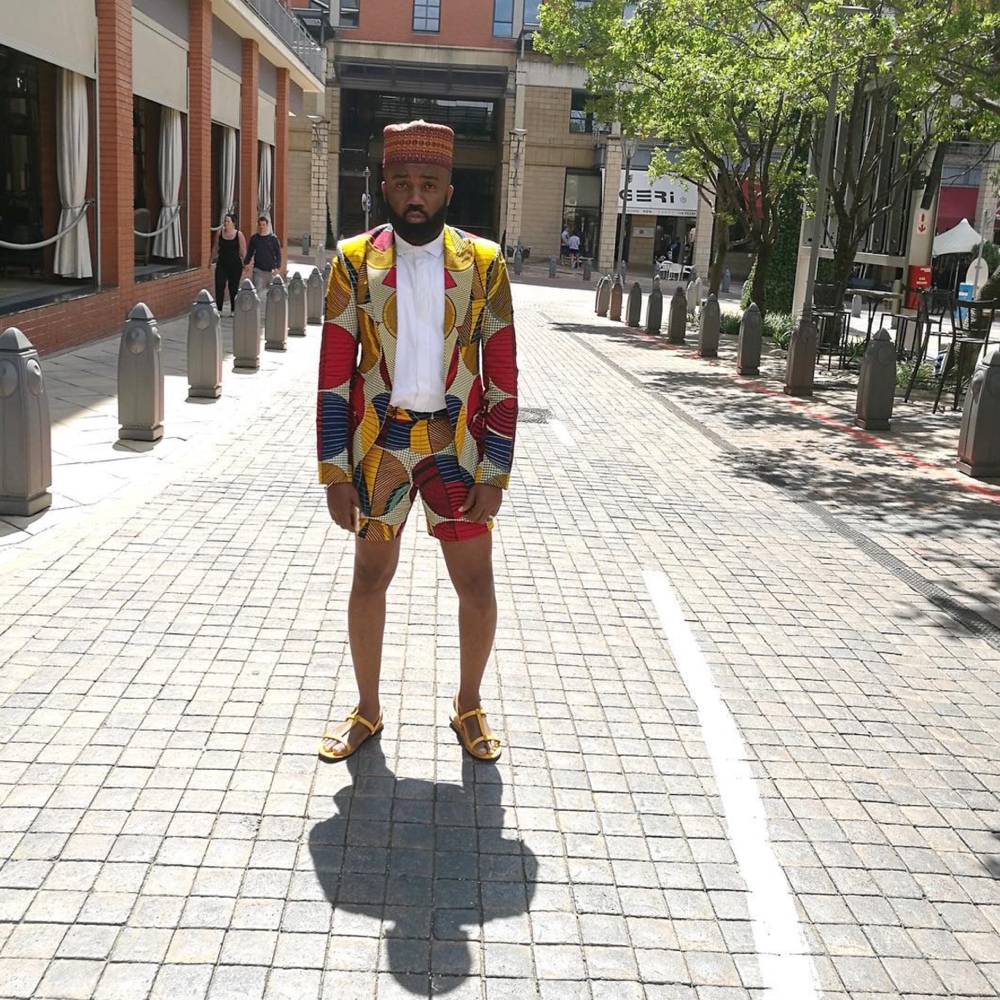 What do you think of men in ankara shorts?