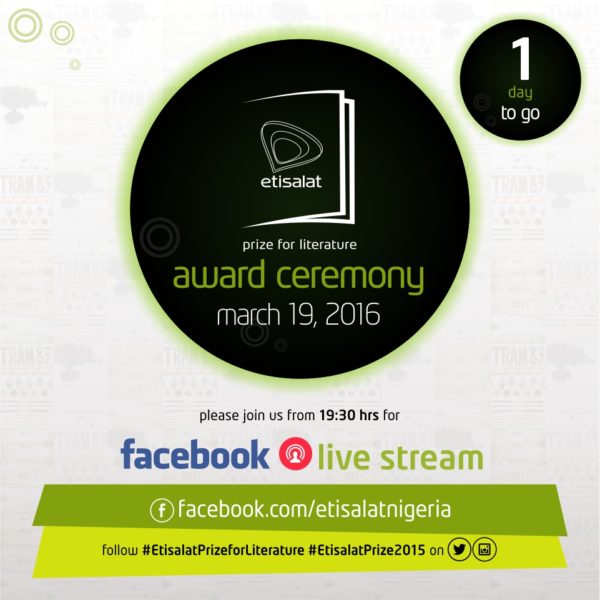 Where would you be on Saturday 19th of March 2016?
Yesterday, the book reading hosted by the authors of 2016 shortlisted books was a huge success. Penny Busetto (SA) author The Story of Anna P, as Told by Herself, Fitson Mwanza Mujila (DRC) author of Tram 83 and Rehana Rossouw (SA) author of What Will People Say? Delighted the crowd with excerpts of their nominated novels.
The question and answer session got the crowd going with everyone wanting to ask their favorite author questions about their novels and personal inspirations.
Conversation swiftly moved to the Etisalat Prize for Literature Grand Finale on Saturday 19th March 2016 with whispers of 'who will win?' filling the air.
With Asa and Darey getting ready to blow your minds with never before seen performances, you can be sure that Saturday's Grand Finale is going to be the event of the year!
Share your predictions and stay updated using the hashtag #EtisalatPrize2015 #EtisalatPrizeForLiterature
Visit prize.etisalat.com.ng for more information
_______________________________________________________________________
Sponsored Content