Cuteness Overload! Blue Ivy, Maxwell Linus & Imade Adeleke are growing up Fast
Beyonce recently shared a photo of her 4 year old daughter Blue Ivy applying make-up during the recent video shoot for her song with Coldplay "Hymn for the Weekend".
The photo was just too cute and a reminder of how fast kids are growing!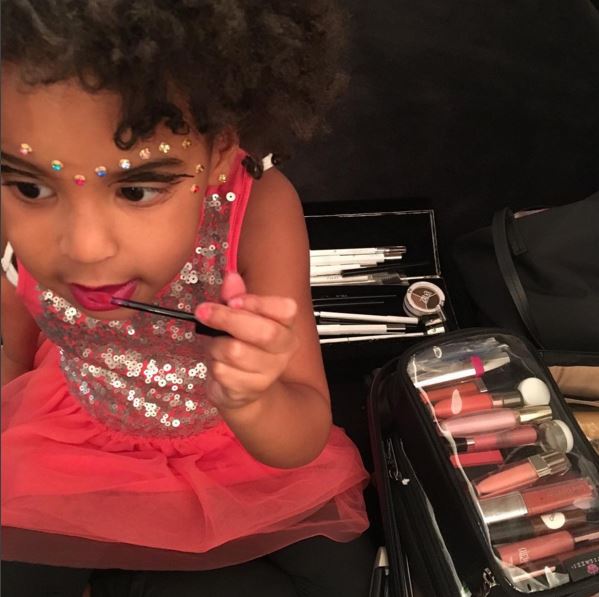 Coincidentally Nigerian superstar Davido also shared a photo of his daughter Imade walking and giggling as she enjoyed her new found freedom.
Actress Stephanie Okereke's son also joined the cuteness party as she shared a photo of her  Maxwell holding her AMVCAs trophy recently.
We can see he's also enjoying his mom's recent win.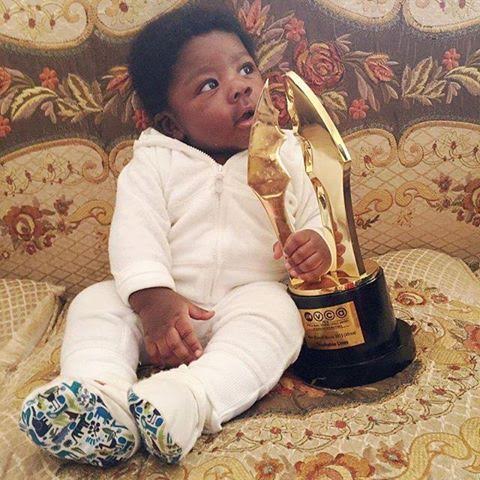 Photo Credit: Instagram.com