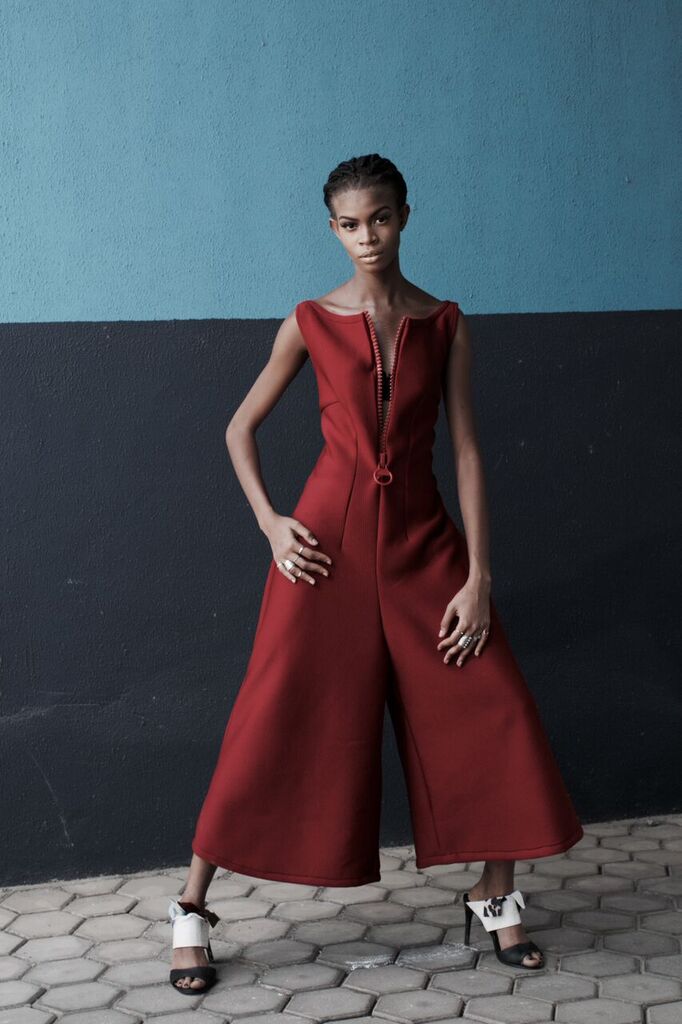 Going by the brand's press release, Maison Mimi's next season girl is anything but boring. She's "cosmopolitan, fun and modern. She's a modern day Londoner; she lives in a basement/loft conversion in the West End. Working delivery for a start up magazine in Portman Square, catching the tube isn't the best for her thigh high slit pants or structured ensembles but it is the most efficient".
For such type of a girl, we imagine that while functionality is key for her while choosing what to buy, standing out and making a bold sartorial statement is what indeed gets her attention—a thing that Maison Mimi gets quite well with her voluminous, airy, light weight and larger than life pieces.
Save for a few finishing concerns, it is clear that Maison Mimi knows her next season girl and designed her Spring/Summer 2016 collection wholly having her in mind!
Photo Credits
Make Up: Yomi (@ovolov3)
Model: Amarachi (@amyiron)
Photographer: Williams (@ohis_photography)
Graphic Artist: Harry (@hebconcepts)
Assistants: Marianne (@mar_ianne)
Style Direction: Mimi