BN Beauty: Watch Lola OJ's Top 5 Foundation Tips for a Hot Climate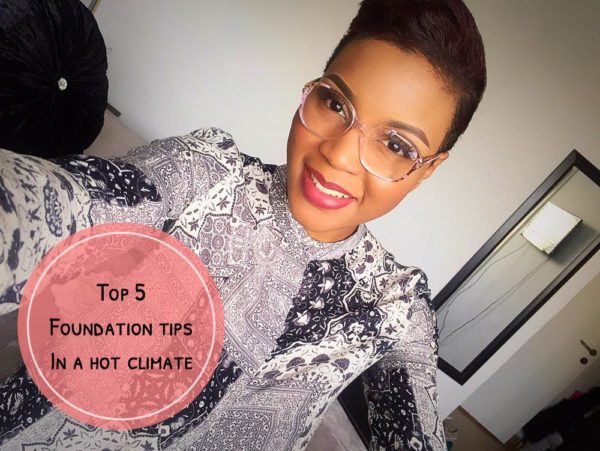 The weather is just so hot that this video tutorial from beauty vlogger and MUA Lola OJ is a must watch!
She shares the top 5 foundation tips for a hot climate.
Tip One: Use a sponge for application – I suggest the Original beauty blender. For an even smooth application use a sponge so you don't use excess product. Do not apply with your fingers and rub across your skin, this often leaves an uneven and cakey foundation finish.
Tip two: Use a lightweight foundation – I suggest a lightweight or face and body foundation. For daily use you do not need to use a full coverage foundation, use a water based or gel based foundation for a lighter feel throughout the day.
Tip Three: Use a loose powder to seal foundation. Do not use anything too heavy and don't apply any other liquid or cream product on top of your already applied foundation.
Tip Four: I suggest Mary Kay face primer. Use a mattifying yet hydrating primer.  It helps to smoothen and even out your pores for better coverage when applying your foundation.
Tip Five: Use products with high SPF (Sun Protection Factor). Living in a  country where you are exposed to a lot of sun, you must protect your skin as much as possible. Products with high spf gives added protection.
Check on it!