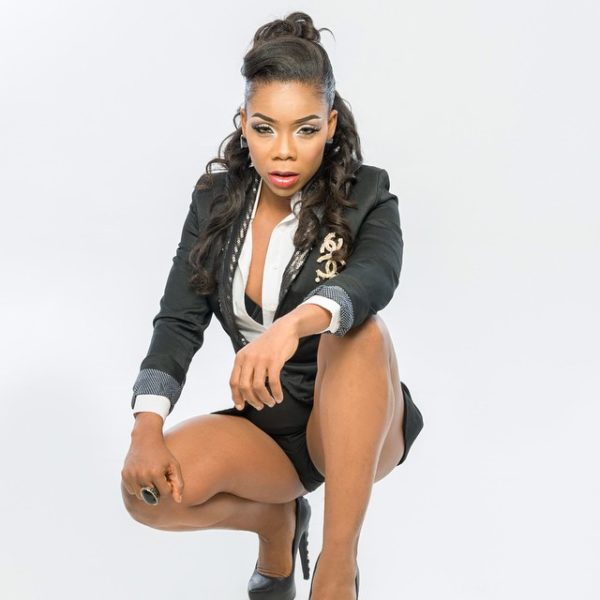 Many know Kafayat Shafau Ameh aka Kaffy to be a dance instructor, choreographer and fitness coach but did you know she also once added 'musician' to her name? The mom of two in a chat with BellaNaija's Abisola Alawode revealed amongst other things her reasons for dabbling into music and her plans to perform with even bigger stars than Ciara.
On why she's stopped making music…for now: Originally, I'm more of a dance person. My doing music was not an experiment rather; the industry was not developed enough for the kind of stuff I wanted to do. If I was to focus more on my artist side and I abandon the dance part, there would be a vacuum. I mean, today dance has achieved a high level of popularity. There is hardly any facet of the entertainment industry today that doesn't feature dance.  But professionally, dance in Nigeria hasn't gotten to the part where it'll begin to pay like music does. For example, dance alone can't get you a house in Banana Island. For me, I would like to do music to interpret visuals. I'm not going to do music because I want to be a Beyoncé. I'd do music because I would like to wow you with the visual effect of the sound. We are already in an era of copyright apart from that, for how long would I dance to other people's music? So you can say I wanted to create dance moves to my own music.
On her recent performance with international star Ciara: I see my self performing with even bigger stars than Ciara. I have seen stars rise and fall. So I don't think the likes of Beyoncé, Rihanna or Ciara are the biggest stars I would still work with. My performance with Ciara is a great stepping stone and is a confirmation of the dream I'd had that this dance is going to go international. A time is coming where there would be a global market where we can culturally exchange ideas. And now that our music has crossed over and is winning fans internationally, the sky is the limit for us. I mean Ciara came to Lagos and felt it. It was a very simple move but it had a lot of spirit and I'm glad she appreciated it.