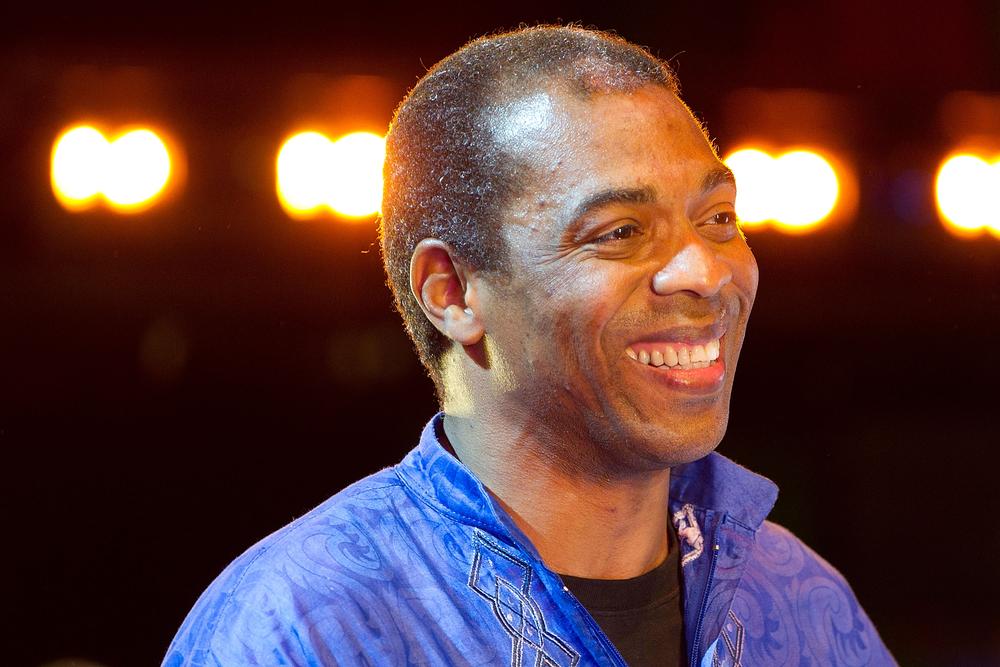 Femi Kuti's Lagos neighbours have been dragging him on Twitter, expecting him to fix electricity issues. He has replied, telling them to be channel their frustrations to the people they voted into office, and hold them accountable, and to stop expecting him or anyone else to speak up for them.
One of the neighbours even brought up his father's name, Fela, saying he would not have allowed this to happen.
Meanwhile, Femi is in Paris, rounding up recording his upcoming album.
Here are some tweets:

@Femiakuti and today, you decided to port to the next transformer instead of putting heads together with the Landlords to find a solution

— Napoléon Bonaparte (@Joeburgg77) March 3, 2016
Response:
Mr Napoleon of Akute Nigeria 1st of all I'm not in town
Secondly y r u always waiting 4 sm1 2 fight 4 u? R u a baby? https://t.co/FC2e26WbHV

— Femi Anikulapo -Kuti (@Femiakuti) March 4, 2016
3: @femiakuti the neighbourhood is utterly disgusted with you unperturbed silence despite the persistent blackout we've been riddled with.

— Napoléon Bonaparte (@Joeburgg77) March 4, 2016
Response:
U and your neighbors can't be well then. Better be disgusted with the people they voted for. https://t.co/9GggP0YOj3

— Femi Anikulapo -Kuti (@Femiakuti) March 4, 2016
4: @femiakuti you were around when the transformer parked up 6 weeks ago as you just only travelled 2 weeks ago.

— Napoléon Bonaparte (@Joeburgg77) March 4, 2016
Response:
Keep keeping track of me instead of those u voted for o. https://t.co/dn0WoRpaFw

— Femi Anikulapo -Kuti (@Femiakuti) March 4, 2016
About Fela

Fela no fit do this kain thing!!

— Napoléon Bonaparte (@Joeburgg77) March 3, 2016
He's high on cheap drugs maybe. Fela won't run gen. When they were burning Fela's house his fada was doing what? https://t.co/Ml3WI8T0Z1

— Femi Anikulapo -Kuti (@Femiakuti) March 4, 2016
Thank u
U get my gist to well
Saying dis Fela own sef to much
Now his waiting Fela's children 2 wash his cloths. https://t.co/TM957LmJhz

— Femi Anikulapo -Kuti (@Femiakuti) March 4, 2016
Photo Credit: Matthew Lloyd / Getty Images News