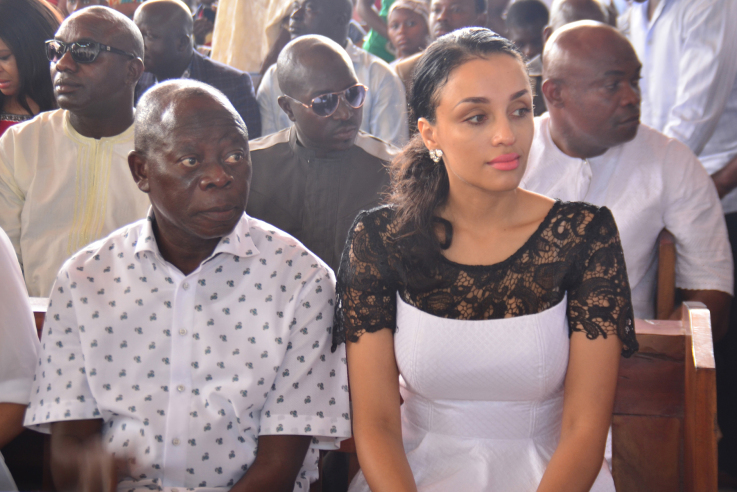 In line with his advocacy for 'made in Nigeria', Senator Dino Melaye called out Governor Adams Oshiomhole of Edo State a few days ago for marrying a foreign wife.
We will also move in order to encourage made-in-Nigeria products and begin to talk about made-in-Nigeria women.

Apologies to my uncle, the Governor of Edo State, we must, as a people, stop paying dowries in dollars and pounds. It is time for my colleagues here to become born-again."
The Governor has now responded through his Chief Press Secretary, Peter Okhira, who said Melaye has still not apologised, and abused his free speech by discussing his home.
As a 'nephew' of the governor and members of the same party, we expected Senator Melaye to tender an unreserved public apology to the Comrade Governor, to no avail.

It is an open secret that Senator Melaye cannot maintain a decent matrimonial home, hence he could descend to this pedestrian level of using the hallowed chambers to 'categorise' women as if they were pieces of items for purchase. Any responsible individual that is truly worth to be called a senator, a position that convokes respect, decorum and decent public conduct, should know the limits of his verbal diarrhoea."

The liberty of free speech guaranteed in the hallowed chambers does not impose lunacy on anyone to disparage other Nigerians, let alone pry into their matrimony in a very derisive manner."