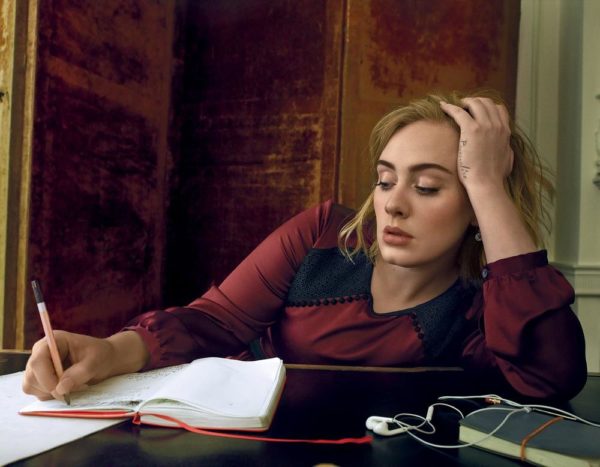 Despite being the one of the world's biggest superstars, Adele is known for being fiercely protective of her private life – especially when it comes to her fiancée, Simon Konecki, and their son Angelo.
The singer has been left absolutely fuming and outraged after she became the latest target of hackers, with so-called fans accessing Adele's personal photos and sharing intimate family pictures of the 27-year-old online.
Various reports confirm that among the stolen images there is a selfie of Adele from when she was pregnant, a scan of her ultrasound, childhood photos, and a picture of the star in bed drinking champagne.
According to Stephanie Soteriou, the photos were posted on a privately-run Adele fan-group, with a source close to the star sharing: "I was appalled and upset for Adele when I saw the pictures. They are really private and should not be passed around. I think it is disgusting that her so-called fans were sending them around and I thought it should be stopped. They are way too private, especially the scan and picture of her when she was pregnant."
It is thought that Adele only became aware of the gross intrusion of privacy when an outraged fan contacted her management directly, with the insider adding: "She was angry and upset when her management told her about the pictures and would have told them to get on it straight away."
Adele has not yet commented on the matter herself.