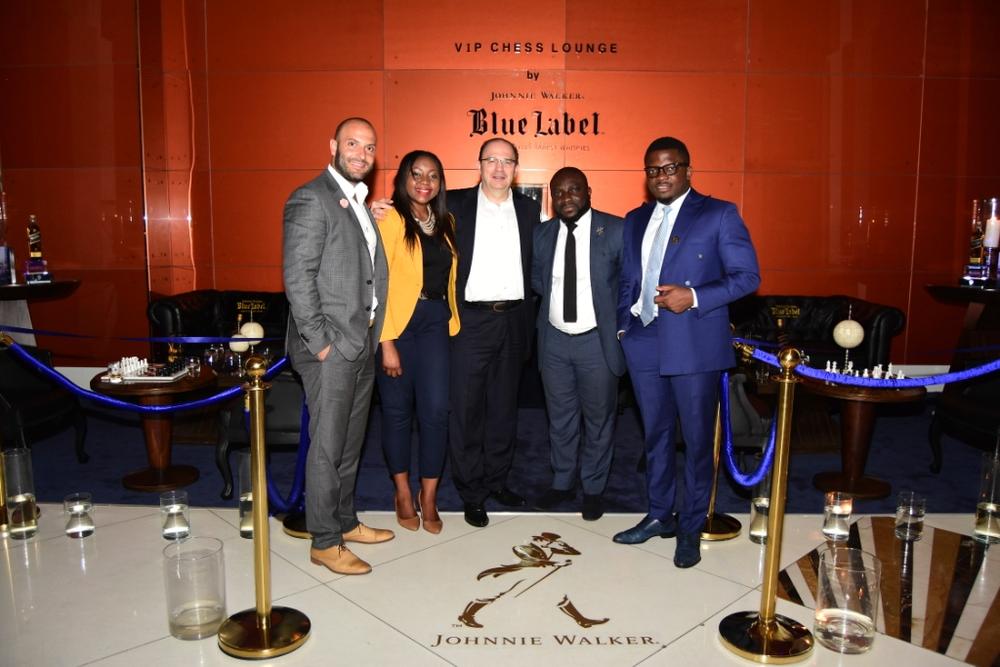 Ever wanted a place where you could cross strategies with fellow chess lovers in Lagos? Then look no further. Johnnie Walker Blue Label recently opened its ultra-exclusive VIP Chess Lounge at the InterContinental Hotel, VI, Lagos on the 3rd of March 2016.
This all exclusive lounge was set up to cater to the select few who enjoy the game of chess while giving guests to the lounge the opportunity to enjoy the rarest of the Johnnie Walker labels; the Johnnie Walker Blue label.
The lounge offers a luxury venue for chess players and lovers to come play, relax or to hang out.
This is a first of its kind in Nigeria and Johnnie Walker Blue Label is promising to open more luxury venues around Nigeria in the near future.
Guest players at the launch included Sijibomi Ogundele, CEO of Sujimoto Construction Ltd.
Blue Label is an unrivaled masterpiece. It is an exquisite blend made from some of Scotland's rarest and most exceptional Scotch Whiskies.
Only one in every ten thousand casks has the elusive quality, character and flavor to deliver the' remarkable signature taste of Johnnie Walker Blue Label. An extraordinary Scotch Whisky for extraordinary occasions.
Remember to drink responsibly. 18+
________________________________________________________________________
Sponsored Content