Polo Avenue Luxury reveals Exclusive Details on the Elegant Unveil of 'Urban Movement' Collection by Omowunmi Akinnifesi
By virtue of its luxurious history, Polo Avenue, Nigeria's foremost connoisseur in luxury goods collaborated with the esteemed Omowunmi Label in hosting the unveiling event for its 'Urban Movement' ready-to-wear collection. Hosting stylishly attired guests to a refined evening of top fashion, the unveiling of the new Urban Movement collection was indeed, an elegant affair.
Crafted with the utmost creativity, Creative Director of Omowunmi Labels, Omowunmi Akinnifesi described her collection as "one designed for the metropolitan woman who is actively on-the-go. Boasting finely cut lines, bold colours and uniquely structural pieces the unveiled collection targets women who daily require exclusively stylish and functional pieces."
Speaking on Polo Avenue's collaboration in hosting the elegant unveiling affair, Jennifer Obayuwana, Executive Director Polo Luxury Group, celebrated Omowunmi  Akinnifesi's creativity and laudable accomplishments in putting together an exceptionally stylish collection. Jennifer. Obayuwana continued that as a brand, Polo Avenue reiterates its commitment to re-defining Nigeria's luxury industry with its core values aimed at positively representing and promoting the efforts of remarkable female talents across all spheres of the economy and in particular that of Nigerian women in luxury fashion. As such, the Polo Avenue platform will continue to celebrate the myriad of women entrepreneurs, business owners and executives by positively promoting their hard work, successes and industry achievements in showcasing their talents as an inspiration to women everywhere.
Stocked with a luxurious fragrance bar and an exclusive collection of leather handbags, shoes and accessories from renowned international luxury brands Gucci, Salvatore Ferragamo, Balenciaga, amongst many others, Polo Avenue exists to exclusively attract confident and discerning shoppers who are seeking unique and elegant additions to their personal style collection.
See photos from the launch below.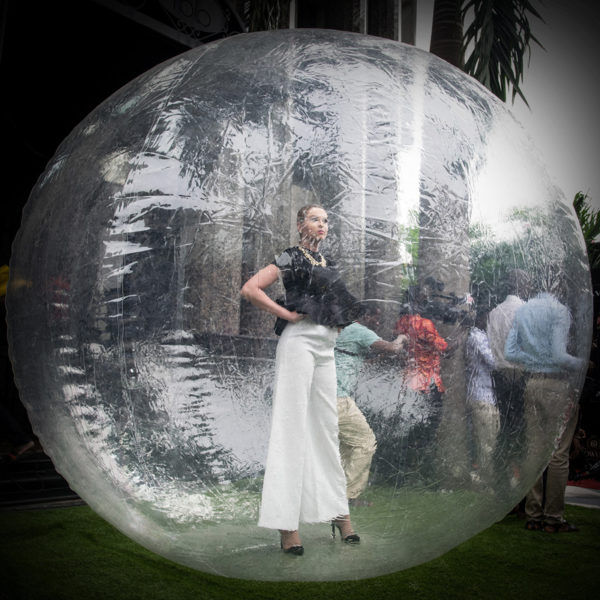 _______________________________________________________________________
Sponsored Content