Veteran Thespian Taiwo Ajai-Lycett is one of Kemi Adetiba's "King Women" | Watch the New Teaser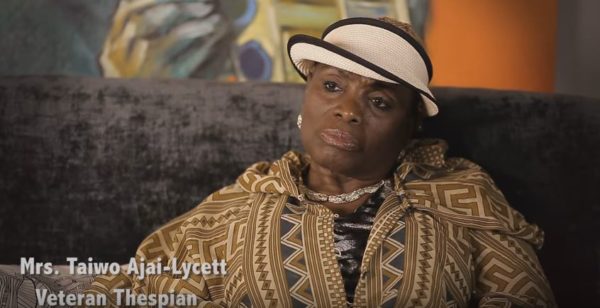 We really can't wait for the full episodes of Kemi Adetiba's "King Women".
Teaser 4 is out and this one features veteran thespian Taiwo Ajai-Lycett.
In this trailer 75 year-old Taiwo Ajai-Lycett shares a heartwarming story about the love of her life, her late husband Tom Lycett. It's been 21 years since his death, but she talks about him so passionately and adoringly, it almost feels like he just passed and the loss is fresh. This type of love is heart-warming, it's heart-breaking… it's aspirational.
Watch below.