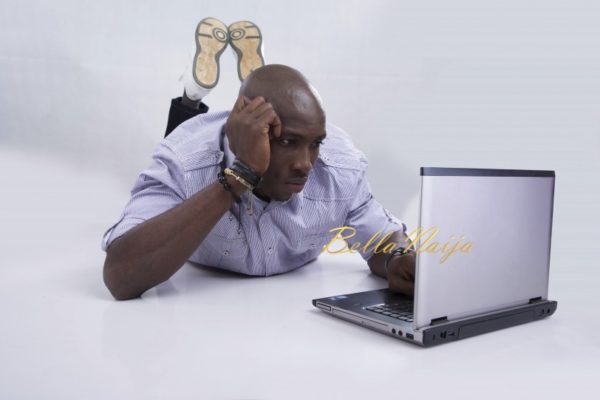 Does Supply chain sound boring? What if I told you that this is one of the areas in business that is often neglected, but can prove important for survival and growth? This cuts across sectors: retail or manufacturing. I have been advising business owners for years and I can see the different dynamics at play when we talk about supply chain management. These dynamics often revolve around the personalities of the business owners.
Yes, no one knows more about a business than the business owner but the work of an external analyst or advisor is to review the business processes in place and advise the business owners by providing suggestions and recommendations. As a business owner your supply chain must be clean for better business results. Below are the reasons why you need to keep your supply chain clean:
On-time delivery
It is important to keep in mind the state of Nigerian infrastructure. Of importance here are transportation system and electricity. Regardless of the business type or model, we will agree that the necessity for a good transportation cannot be overemphasised. If you are into retail, you need to buy your stock – products for sale from your suppliers before you can sell to your own customers. Having a good supply system makes supplying stock to you, more efficient. Also, if you are a manufacturer you may have to deliver goods to your customers, hence the need to have something really robust in place. You certainly don't want to run out of stock to sell.
Minimising or eradicating theft
This is also not in isolation of your business type. Whether you are a retailer or a manufacturer, you will always have goods (or products) in stock (you probably run some form of warehousing). Having a good supply chain will ensure you at least understand the state of your stock. You know the quantity of goods in stock and their condition. Of course, you need to perform regular stock-take (stock-count) to fully have a proper grip of your inventory. Essentially, knowing the quantity supplied to your warehouses ensures you have a proper basis and you can detect issues of theft.
Cost reduction
A good supply chain mechanism makes life easier in terms of efficiency but it also ensures you are able to negotiate for better deals. You can negotiate for lower prices when purchasing in bulk. You also get to reduce your transportation cost as you understand the number of purchases required based on the quantity of goods.
The reasons for having a proper and efficient supply chain mechanism in place are definitely more than the three outlined above but these are the essentials.
Now that we know the reasons why we need a good supply chain system, how then can we put it in place? This should answer the questions of tools and services we can leverage upon.
Sort out your logistics
How do you move your goods from your supplier to your store or warehouse? You may need to use a standard logistics company or even have an arrangement with a reputable transportation firm. This is essential as you are able to build trust by leveraging on your patronage with them. This means you enjoy reliability and you are able to avoid theft. Also, it is better to find out if they are insured, this means you are protected against any loss. Some transportation firms actually have trackers which monitor the movement of their vehicles, so do your research before choosing a firm.
Invest in an Inventory Management tool
You need a supply chain you can trust. Supply chain is not restricted to logistics. You also need an inventory management tool that will ensure you have a complete picture of what you have in stock. You want to track what was supplied, what has been sold and of course, what you have left in stock. All of which ensures you have a hang of what is really going on. Remember a regular stock-take is required to get the full benefit from your inventory management tool.
Have the right business practice
A good business has well defined business policies. These will cover all aspects of the business. You definitely want your staff to behave in certain positive ways to ensure you are able to achieve your business objectives. A good example is ensuring a regular stock-take is performed, as mentioned in #2 above. Having a good return policy is also a good business practice.
Retail business is not just about buying and selling. It involves a lot more as explained above. Understand what it takes to have the right logistic system. Understand your inventory process by having the right tool and performing a regular stock-take. You should also ensure your employees conform to the set business practices in place.
Do you have a thorough understanding of supply chain management? It will be good to hear your views and other readers can also learn a thing or two from your practical experience. Kindly drop your comment in the comments section below.
P.S. On a side note, we're excited to launch PrognoStore to our Nigerian customers on April 27th at Leadway Protea Hotel. I will be coming into town for this event and if you're a small business owner (who also happens to read my columns here on Bellanaija), then I've got tickets for you. But you need to hurry as there are only 10 slots available. Cheers!
Photo Credit: Foto.com.ng