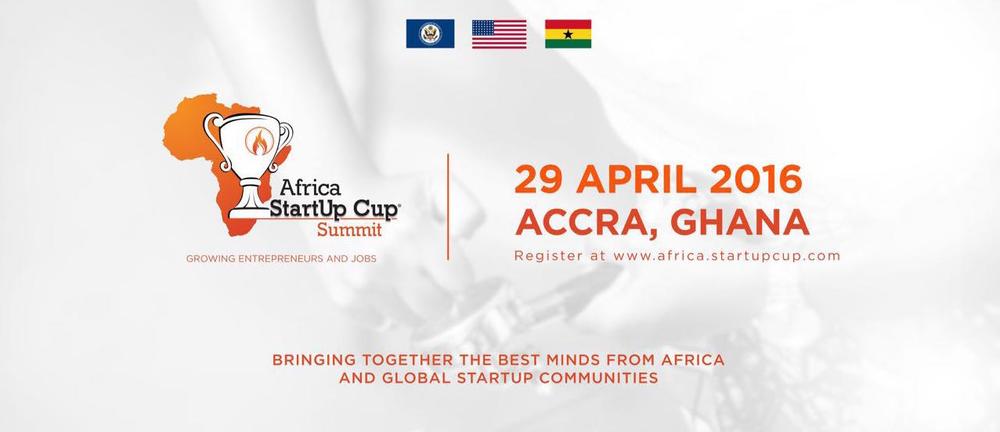 The 2016 Africa StartUp Cup is an extraordinary event, and one of its kinds in Ghana, bringing together the most promising startups, with the top winners of 2015 StartUp Cup Challenges across Africa, coming together to battle for the top three prizes of this regional competition.
The prizes consist of $230,000 worth of IBM Global Entrepreneur services, Access to Microsoft technologies (AZURE cloud services, MSDN, Office, Bizspark & Visual Studio) , Amazon's Cloud Services, Rackspace StartUp Program, dotco Internet free domains, and all expense paid trip to RiseUp Summit in Egypt and 2016 World StartUp Cup in Washington, DC.
Startups from Morocco, Algeria, Sudan, Uganda, and Ghana, amongst others, will be competing in person on the 29th of April, at the iSpace Foundation, Labone, from 8 am up to 4 pm, and is completely free of charge!
The programme also consists of a summit on Africa's leadership on growth and entrepreneurial development, with panelists sharing their lessons on how to challenge the issues at hand on, and designed to celebrate and showcase entrepreneurs from every conceivable industry across Africa.
We wouldn't be here without our main sponsors and panelists, and we give a special mention to the following organizations that has made possible our first 2016 Africa StartUp Cup: the US Department of State, Microsoft 4Afrika, IBM, Amazon Web Services, Accenture, USAID EDMC, .co internet, Scotch and Palm Law Group, Alisa hotels, iya ventures, RiseUp Egypt, Rackspace, BellaNaija, Women in Tech Africa, Voltic, Accra Breweries Limited, iPay, iSpace, Rackspace, Ethiopian Airways, Gadget,Ameyaw Debrah, Pulse Ghana, CNBC Africa, Lions Africa, RiseUp, Hub Accra, ES Partners, MEST, Zooba Shop, Airtel Africa, Leading Ladies Network, Women in Tech Africa, Ampersand Technologies Ltd, KwakuDavid Photography, Shade Systems EA, Africa.com, Disrupt Africa, Hello Food, and VentureBurn.
Register to attend at www.africa.startupcup.com
____________________________________________________________________________________
BellaNaija is a media partner for the Africa StartUp Cup