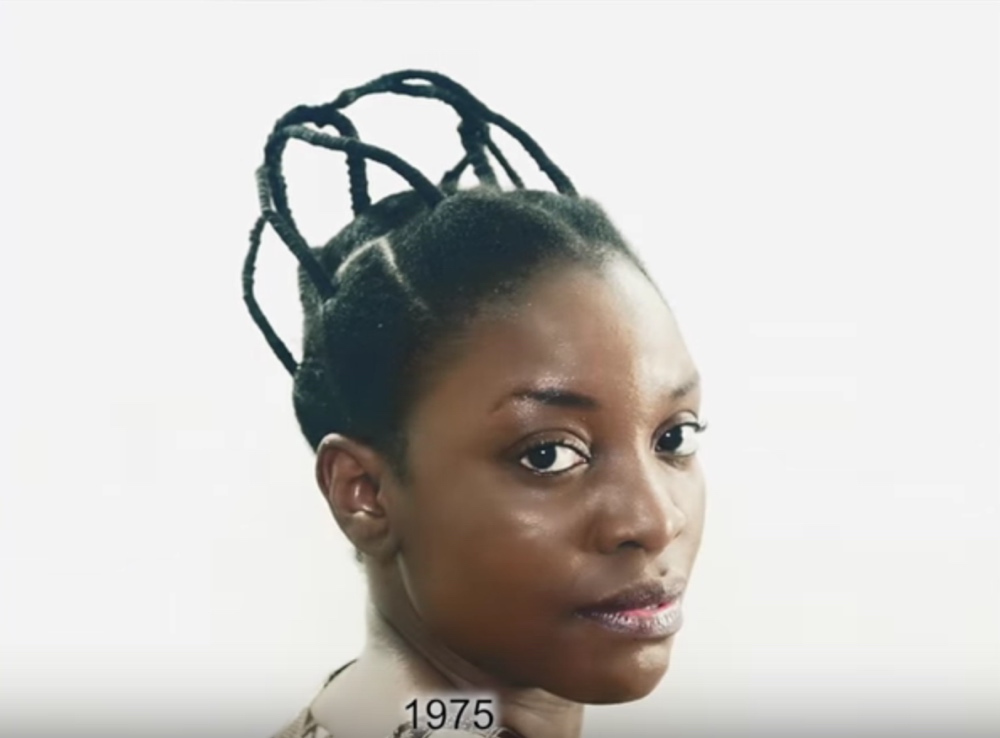 Doria A editor of the blog Black and Beautiful recently made a video of some of our old natural hairstyles here in Nigeria with quick tutorials on how to achieve the looks. Here's what Doria had to tell us,
On my blog, Black and Beautiful, I was writing more and more posts about black beauty culture. I look at the work done by the photographer Ojeikere and it inspired me to do this video. African hairstyles, and in particular Nigerian hairstyles are so beautiful and sophisticated that they can be seen as a form of art.

In order to have an impact, this video needed to be short so we had to decide between the various hairstyles. We chose the most iconic and dynamic styles that we knew of.

Thanks to the help of the amazing hairstylist Nadeen Mateky, we were able to replicate some hairstyles shown on Ojeikere's photographs.

We choose the Fro Fro hairstyle, as it looked really fun. We choose two hairstyles with hair threading as it reminded me of my childhood, when my mother used to thread my hair. The Onile Ogoro/Akaba hairstyle looks like a crown and has a royal image. The Mmon Mmon Edet Ubok hairstyle is really cool and reminds of the 70's.

In the future we will make more videos and/or pictures about african hairstyles, so stay tuned!
Watch the video

Credits
Connect with Black and Beautiful: Blog | Black and Beautiful, Instagram | @blackandbeautifulblog
Hair Stylist: Nadeen Mateky | @nadeenmateky, Website |  www.nadeenmateky.com