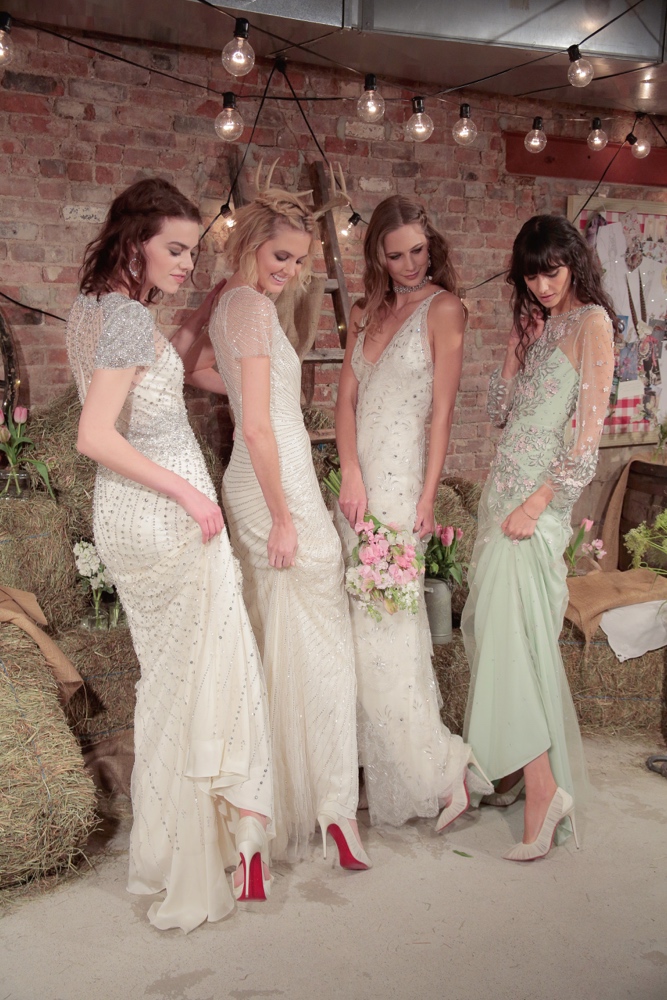 British designer Jenny Packham is, as always, beautiful, breezy and Bohemian chic.
Her bridal collection is for the chill, whimsical bride, with a touch of luxury – the embroidery on some pieces is truly spectacular.
She also infused 2016 trends like the cape, while staying true to her sweet aesthetic with floral and star-shaped beading.
Be inspired!
Photo Credit: Randy Brooke/Getty Images Entertainment | For more info or enquiries, contact: www.jennypackham.com