BN Style Blogger Series is a 10 part series dedicated to leading personal style bloggers in Africa or of African descent paving the path for emerging fashion and style talents from across the continent. As you keep up with us, you'll realise that what these 10 bloggers have in common is their indelible imprint that they continue to leave on the global fashion and style industry.
We tasked them with sharing something profound about their lives and blogs before they were anything at all and even after they got this big. Because we didn't want to dictate what they shared with you, we asked them to freestyle and go with their guts on any subject that they decide to write on. But ultimately inspire while at it. These are some of the realest and most honest insights that you'd ever get into the lives and thoughts of these super star personal style bloggers. Buckle up and enjoy this ride.
Kicking things off is Nigerian born New York based personal style blogger Steven Onoja. To put things into better perspective; Steven has over 66,500 Instagram followers and a couple of thousands spread across his Tumblr, Facebook and Twitter. He's been featured on all the major magazines imaginable from GQ, Details, Fashionista to Huffington Post and Elle, name them all, he's been there. Steven's style is very sharp and neat with a dash of quirk that is unique to him. You can find him wearing a bright yellow beret or head-warmer on a neatly tailored brown three piece suit paired with the most insanely gorgeous green brogues you'll ever see. That's how smooth his style is. And it's that signature smoothness that he's decided to extend here with this heart warming note.
Enjoy!
********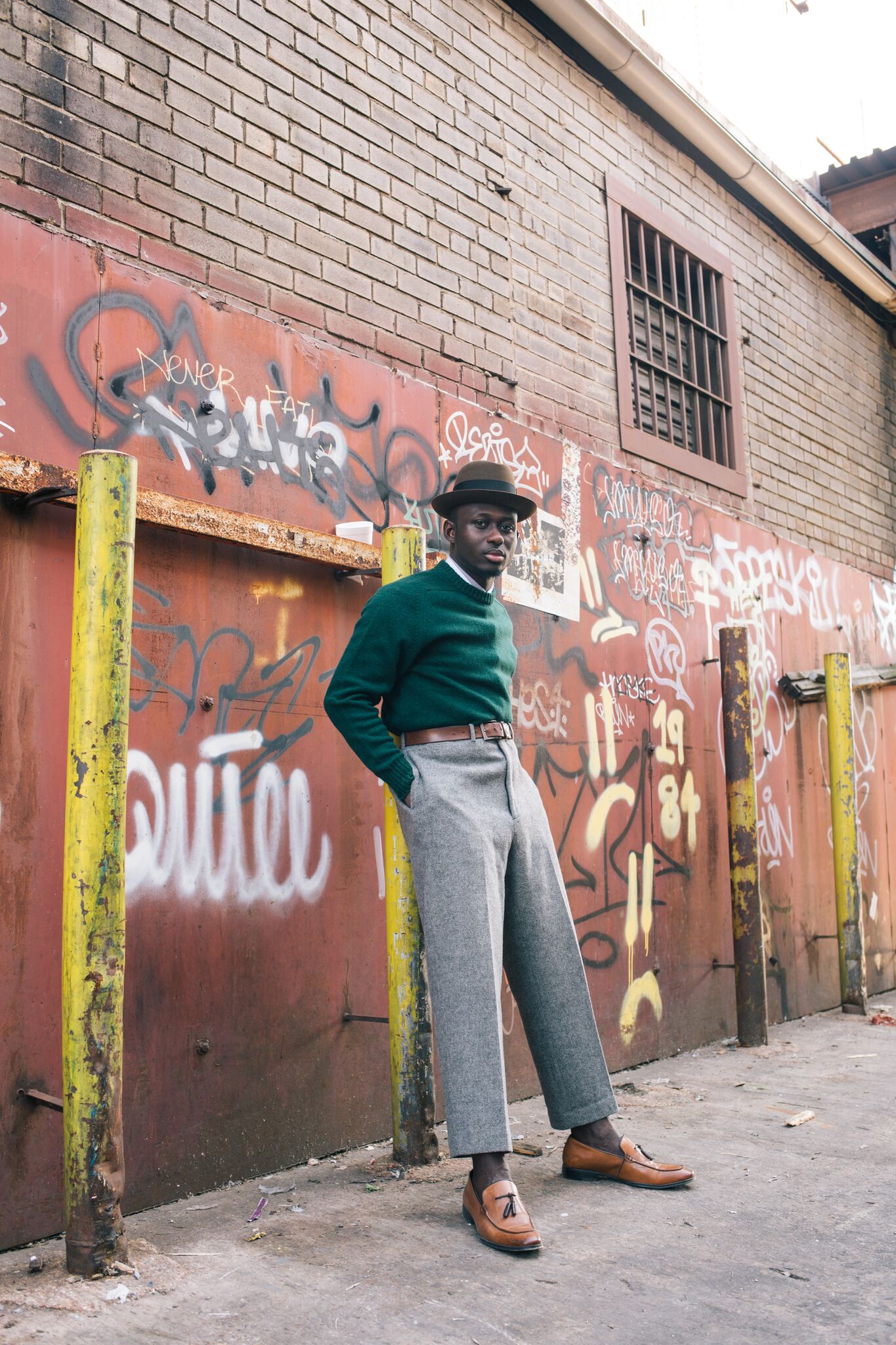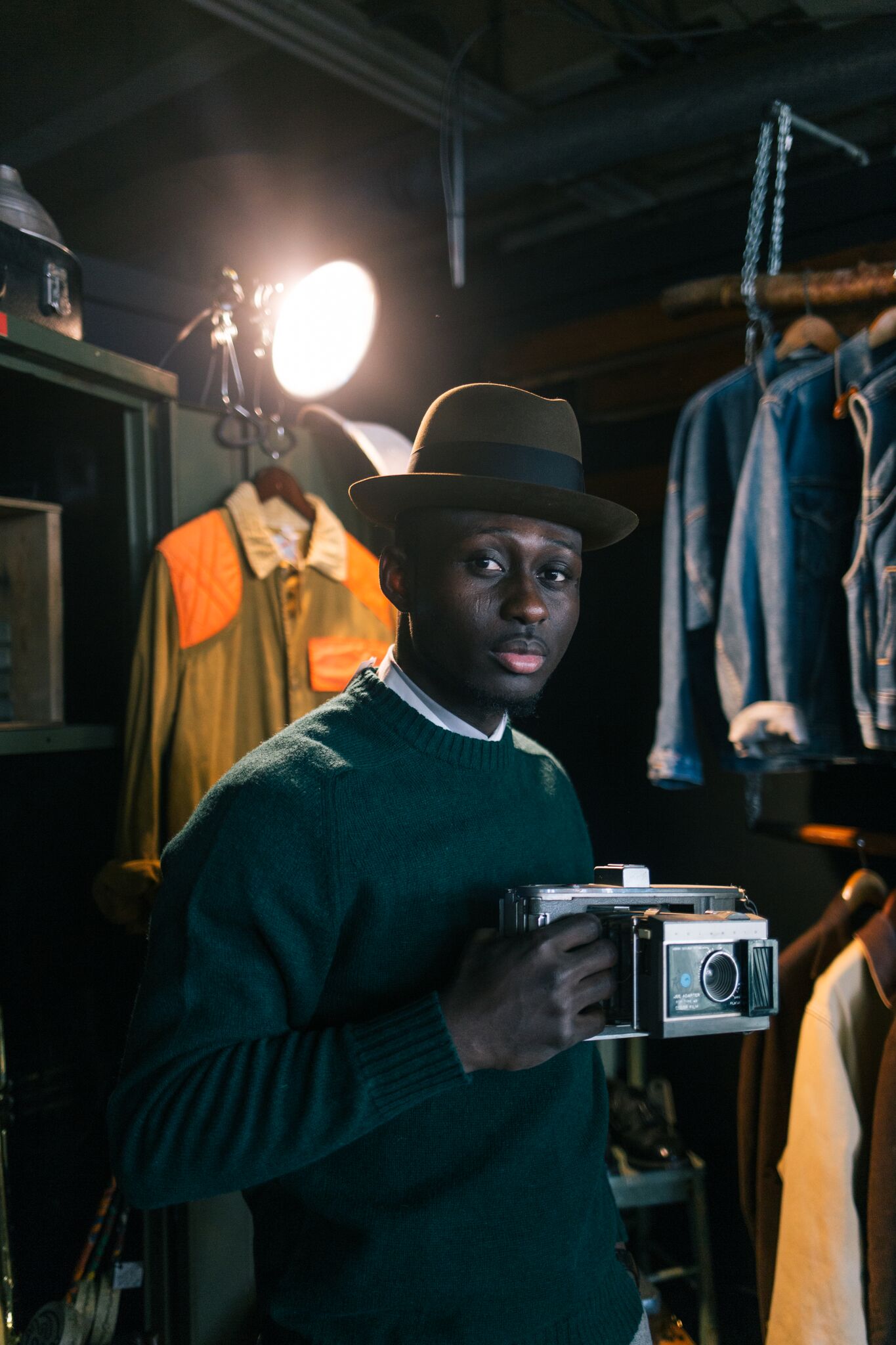 Hey everyone!
Just wanted to welcome on the new crew to the ride which is on 'er way somewhere, not quite sure where yet, but we'll get there. So, hello! My name's Steven! Five years ago I started this little venture (blog) and have watched it take me to some vastly unexpected places. And it's been an honor to see so many people impacted by the work I'm trying to do. It's really such a blessing to read the emails, letters and DM's regarding how the blog has  influenced lives.
Now, I come from a far from perfect place, and I'm far from a perfect person, but it's been such a whirlwind to go from point A to point B. My favorite part about all of this is my ability to connect with others, I am learning new stories, difficulties, advice and inspiration on a daily basis from YOU! So! If you want,  tell me about yourself a bit down below! Your job, where you're from, 'bout your ambitions, fears, etc.
At the end of the day these are tools meant to build togetherness!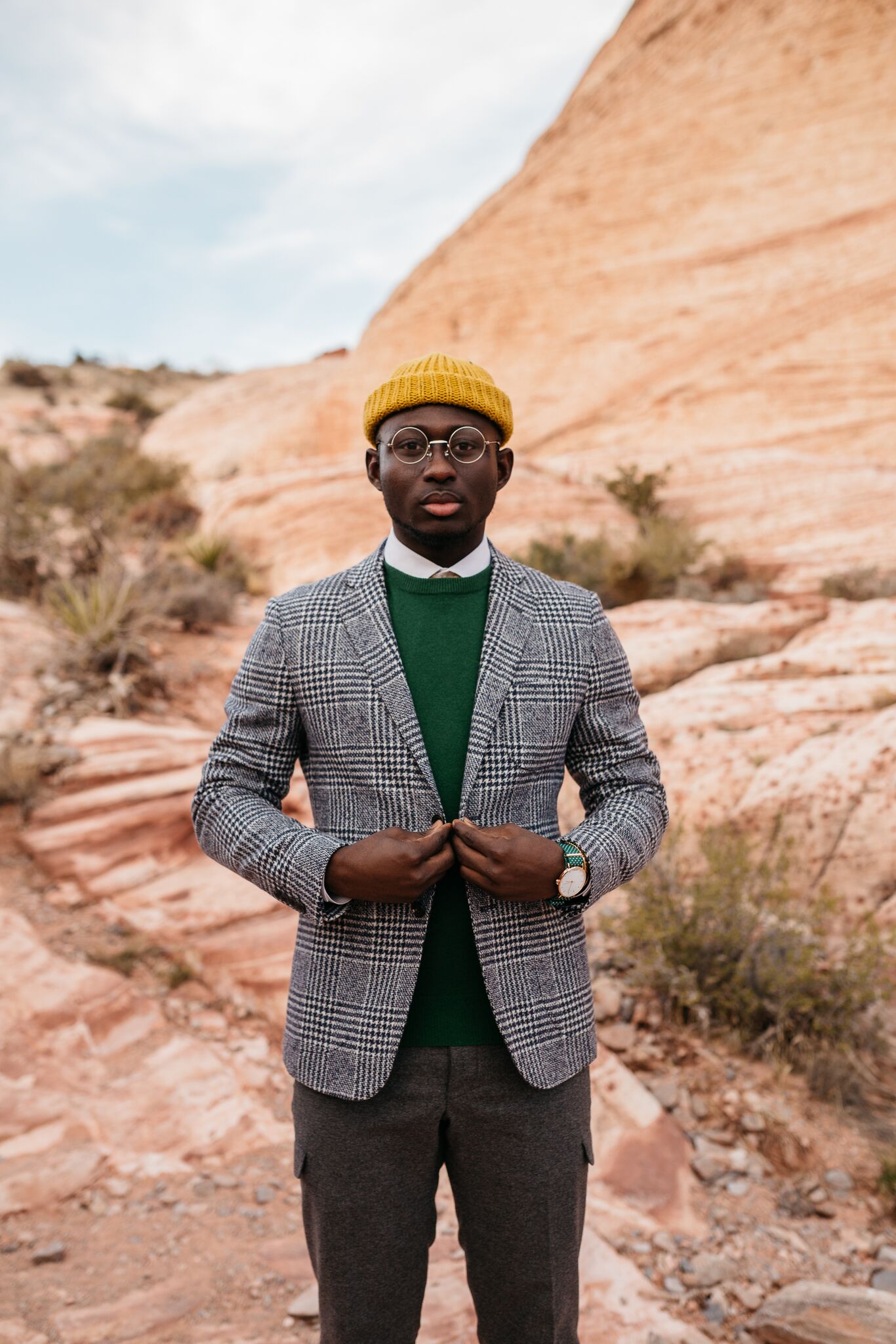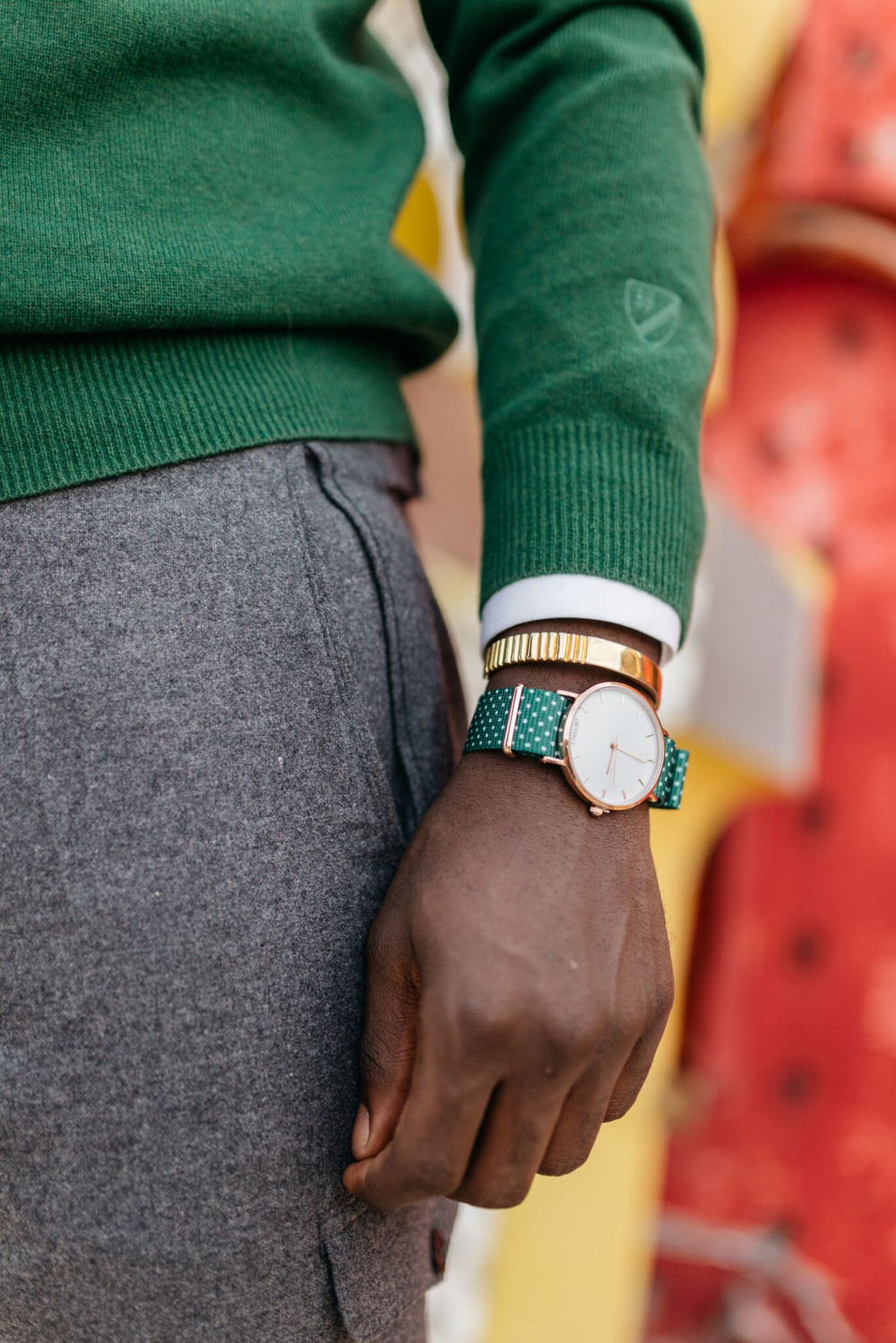 And as simple as Instagram might seem, it's one hell of a tool for these very things.
LET'S GET STARTED! My name's Steven Onoja. I'm a visual artist professionally, I collect more stories than scars and more scars than coin. My goal in life is to die a decent man after having lived like one too.
I realize convenience has a huge play in why we do or feel things, even when it comes to friendships or love. We often mistake constant communication for friendship. The truest tests come from differing ideals, being friends at the end of a difficult situation and taking risks together. We spend a lot of our lives  developing half hearted everything. Careers, love, even adventures. Note to self: Even though you are confident, it doesn't mean you have to be confident in every aspect of your life. You don't always look your best, do or feel your best. It doesn't deter from you as a whole. If you don't like something change it, if you can't – don't stress it.
I'm happy to be in a happy place.
At 18 I was fearful like a mad man that I wouldn't know how to get to where I wanted to be. But now that I'm doing what I love, I realize it's much more about liking who you are when you get to where you wanna be. Don't settle for anything less. Life is far too short to just be ok, though some days it's all you can be. I'm in my mid 20's and its all I can do to keep my youth in check – work harder, take better care of myself, prepare to be a good husband and father (if life sees fit to grant it) and keep myself grounded.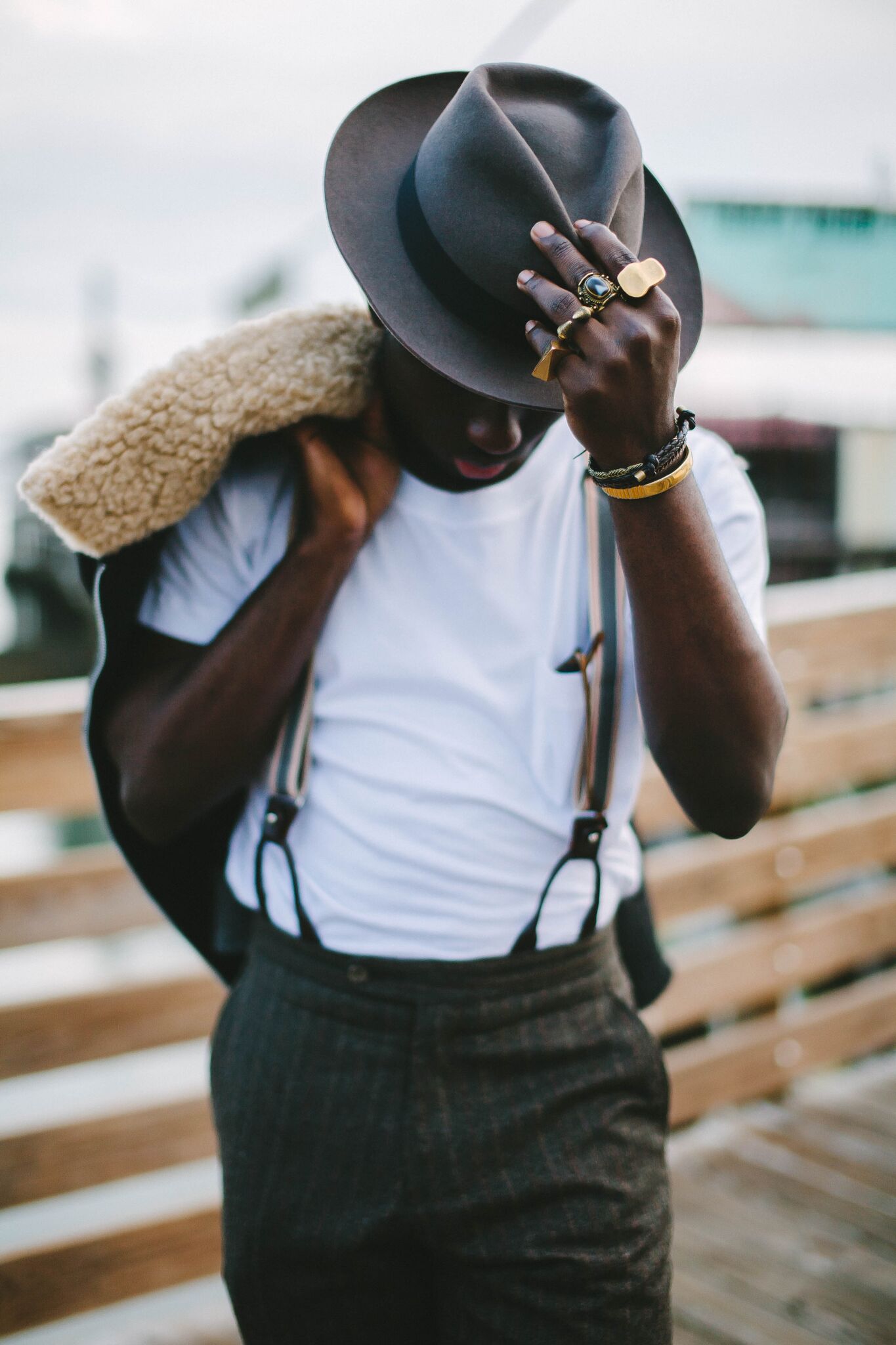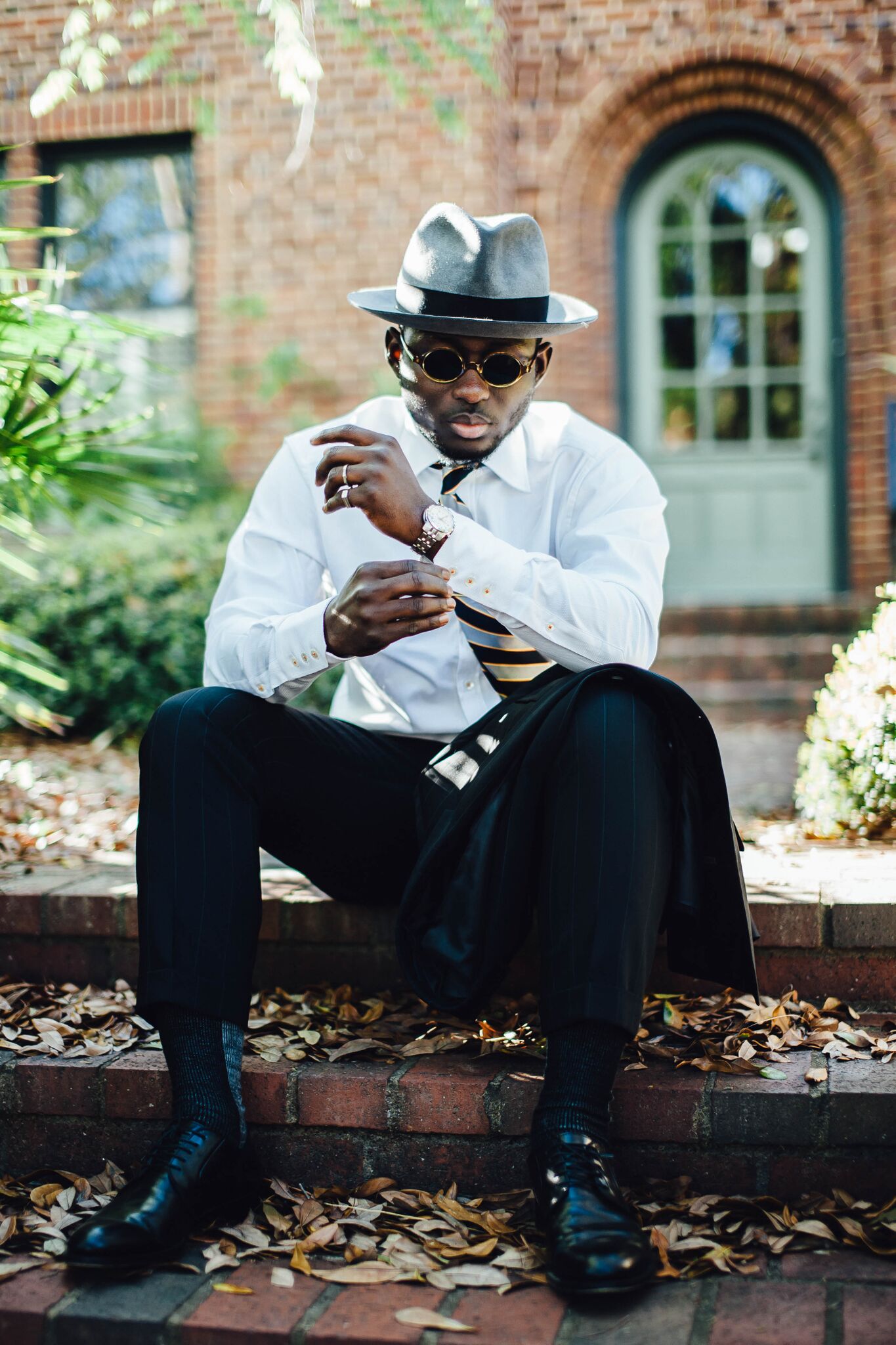 So how does one live in this kind of world and be an artist? I grew up thinking the art and literature world was a haven for those not otherwise accepted anywhere else. I grew up admiring paintings of contorted faces and abstract women. Nonetheless, I was able to escape from a world that didn't accept me for who I was and I got older and discovered works by people who shared my tawny hue and read about people and history. I knew I wanted to be a part of this. But it's a whole different world when you go from reader to writer, when you go from appreciator to photographer or painter. Behind the scenes is a world that is not different from the world I grew up in. I've realized there isn't much room for black creatives. We are so invisible within the art world.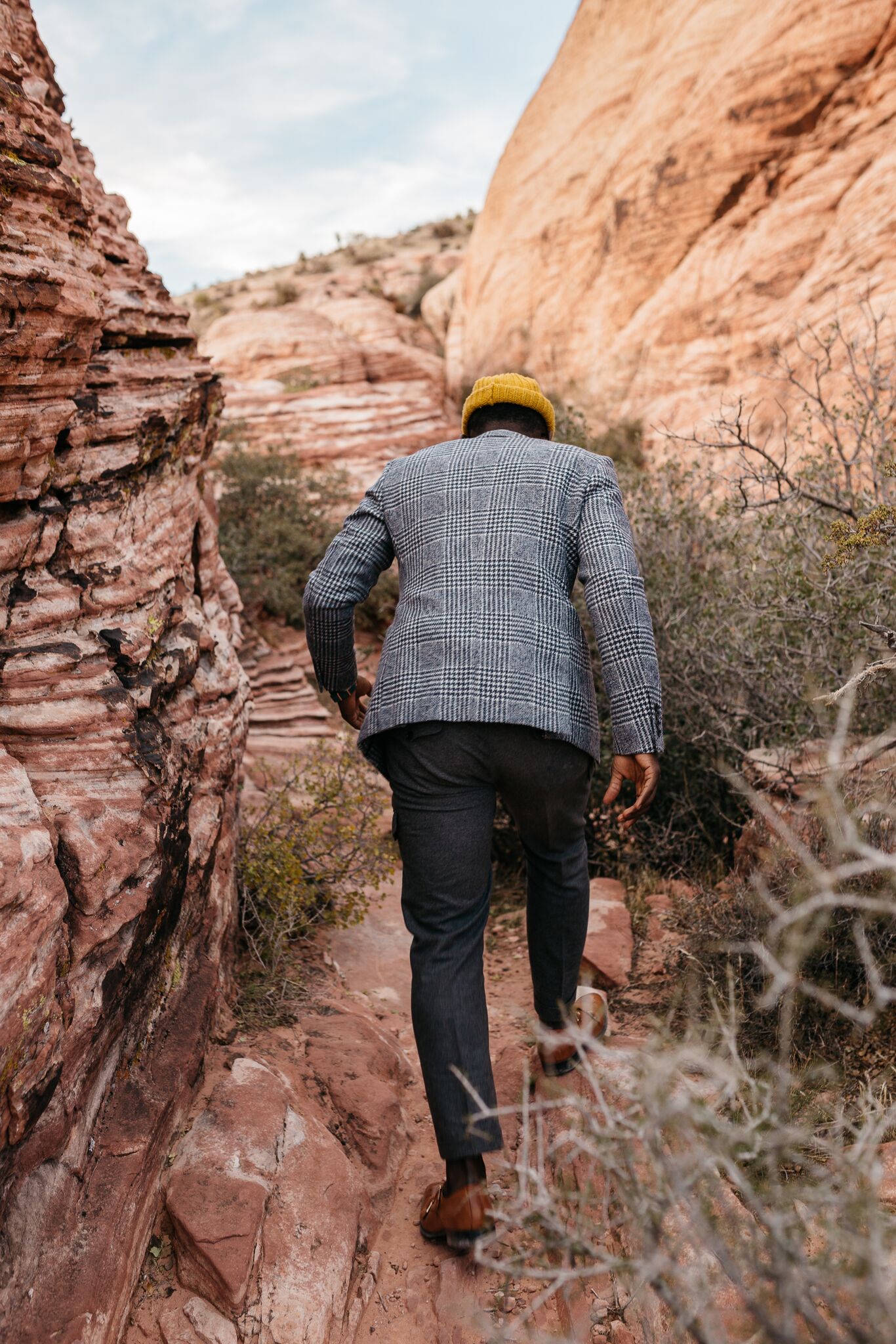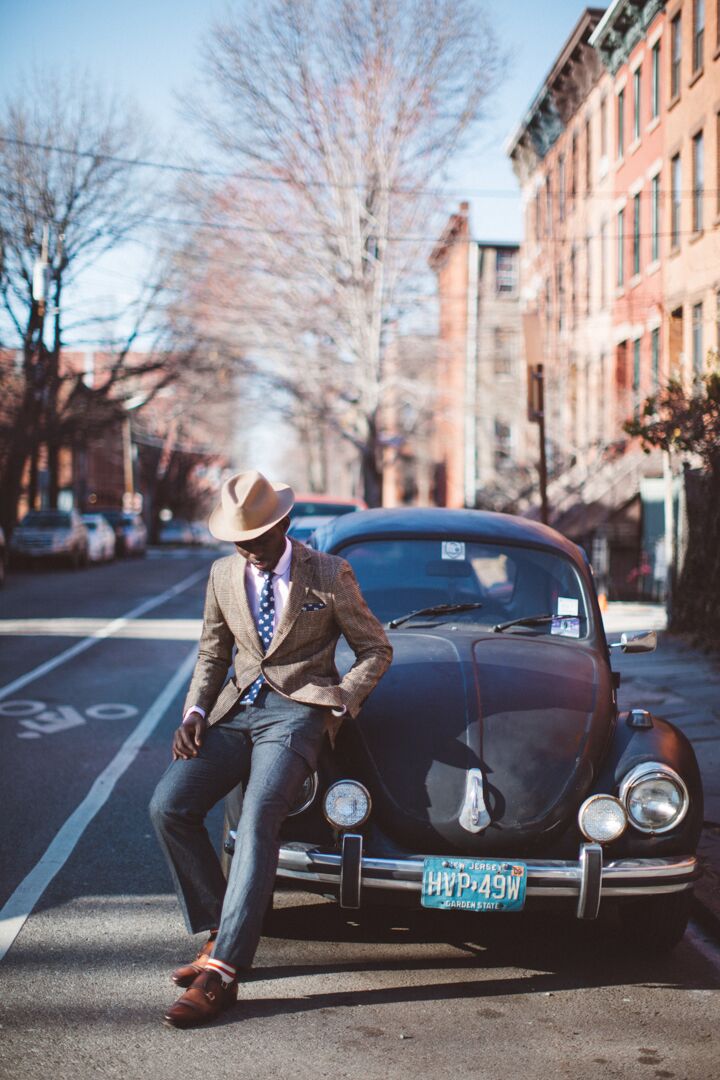 As a writer I take inspiration from everything around me. As a creative person I look to my surroundings and build from there. A talented artist will tell you the same, but I live in a world where everything around me is touched by the phenomenon that is white supremacy, where within white supremacy body-shaming and fatphobia caresses where whiteness has touched.
Everyone's been so kind here , the menswear world is a fun one, can't wait to attend the shows within the next couple months.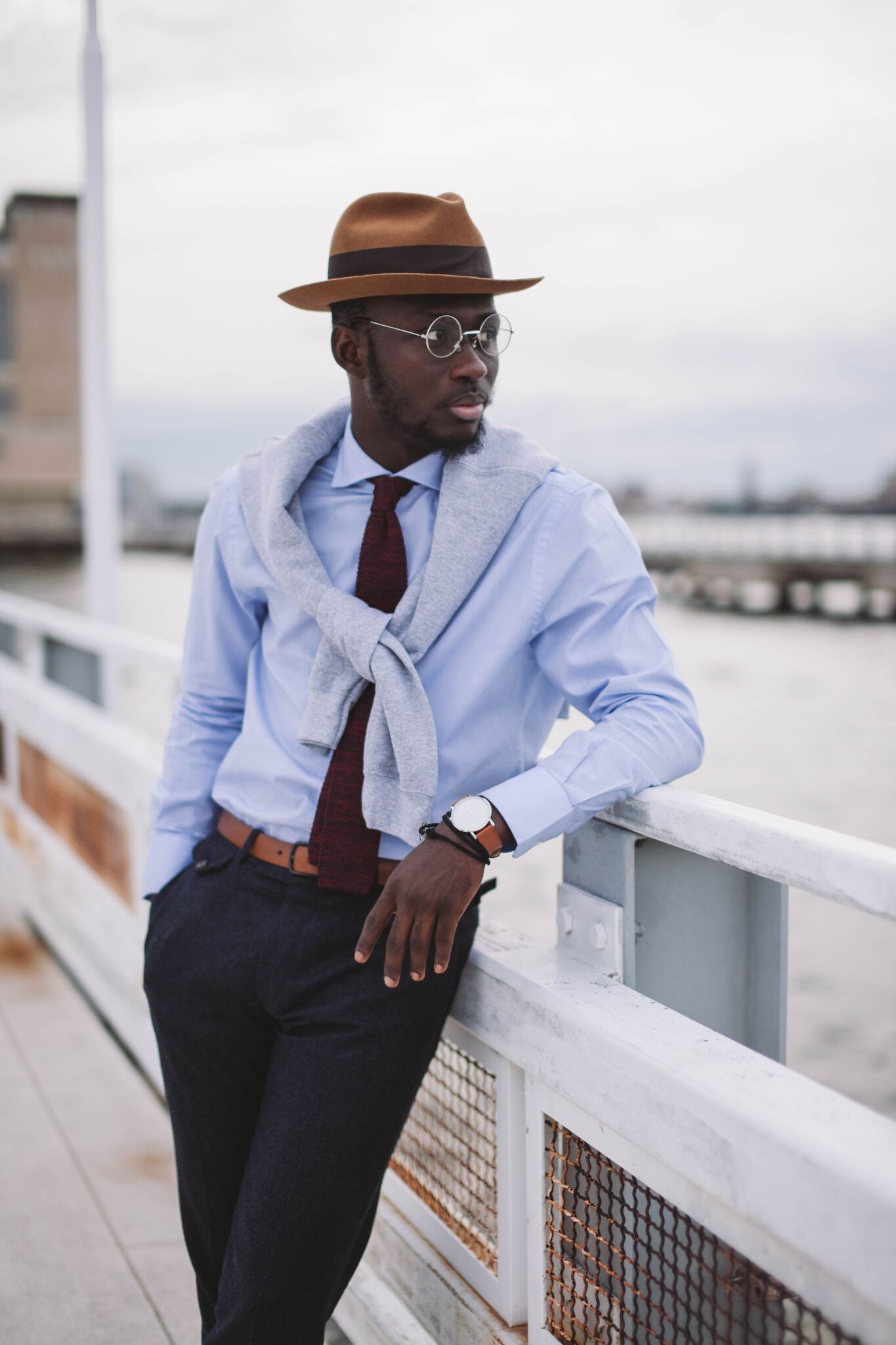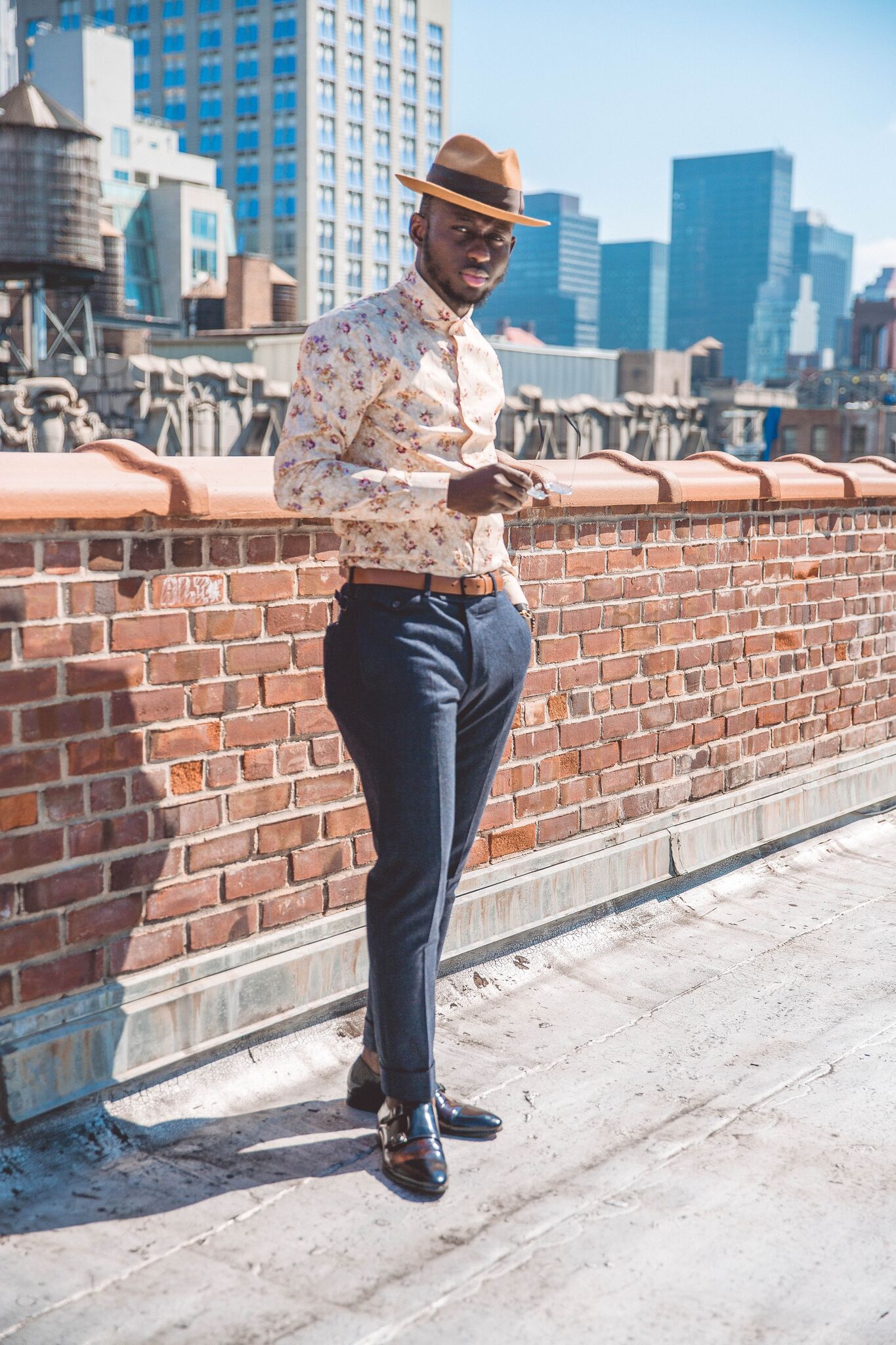 I'll like to help small businesses, brands and individuals make and have the most beautiful representations of their brands possible. Something I am always seeking to improve in myself. It's not because I am rich that I'm in New York, it's because I want to show mainstream media how much can be achieved with little. All these damn bells and whistles and for what? Function outlasts fame. Convenience has cost us our ability to connect, it's improved technologies and connectivity. But slowed our pace of genuine communications. I am here to try and change that.
I am working to build a life representative of the early 20th century: a dedication to things well-made, to camaraderie, to feeling proud of the work put into the world. We all learn our way.
Thank you for reading this and share your thoughts below.
Steven.
---
You can check Steven out via his; Website: www.stevenonoja.com | Instagram: @stevenonoja | Tumblr: www.stevenonoja.tumblr.co