BellaNaija Style presents Collection Conversations, a weekly round up of all the collections and look books from Nigerian designers featured on BN Style from the previous week. Collection Conversations features Eki Ogunbor & Richard Akuson sharing their individual thoughts on featured collections from the previous week.
So let's get started.
Richard: Heyyy darling, what do we have today?
Eki: So first we have Andrea Iyamah and her finding water collection, our first swimsuit review and I love it
Richard: Lord, after reviewing the collection, I literally needed water. Andrea is such a breath of fresh air. The brand has perfected the art of dissecting the female figure in the most flattering way possible. The cuts just fall at the right curves and hollows and it's interesting how literally they incorporated the inspiration behind the collection into the campaign.
And can I say I'm such a fan of Willy Verse the photographer who shot the campaign. His Instagram feed is all the goodness you'll need to start your day. I literally stalk him on Instagram (@willyverse)
Eki: ?I'm a big fan of his as well and he did very well with the photography and the background edits, great storytelling. If only thirsty people in the desert looked this hot… These ones look like the water is searching for them
Richard: Absolutely. Hahaahah! Lord that line is for the books! Chai, you just always have the perfect lines! ???
Eki: Lmao
Richard: But you know, broadly speaking, this goes to show that a successful lookbook or campaign is as much the dependent on the photographer, model, makeup artist or stylist as it is on the designer. And can we please give a moment to the model? She brought everything to life. See those thirsty poses!
Eki: Lol I agree, everyone matters. It takes a village… So pick your fave.
Richard: Urhmm, the long sleeved pair with the red pant and tribal prints
Richard: What's your fave?
Eki: I think it's this blue one. Love the print
Richard: I love it too
Eki: Next Tanzanian designer An Nisa Abayas by designer Fatmah Naeem.
Richard: Simply luxurious. Detailing was good and well, the abayas interesting
Eki: Yes a lot of that but again, I can't fault her for knowing her market and giving them what they want. And I can appreciate the attempt to put on something different adding the White top with full sleeves, I'd wear that
Richard: Absolutely agree with you. As for me, I could have used some more fun
Eki: Oliver Twist. But do you have a fave
Richard: Hahahaha, Yes I do, the fringed beige abaya and the stunning green skirt paired with the white vest and black kimono. Yours?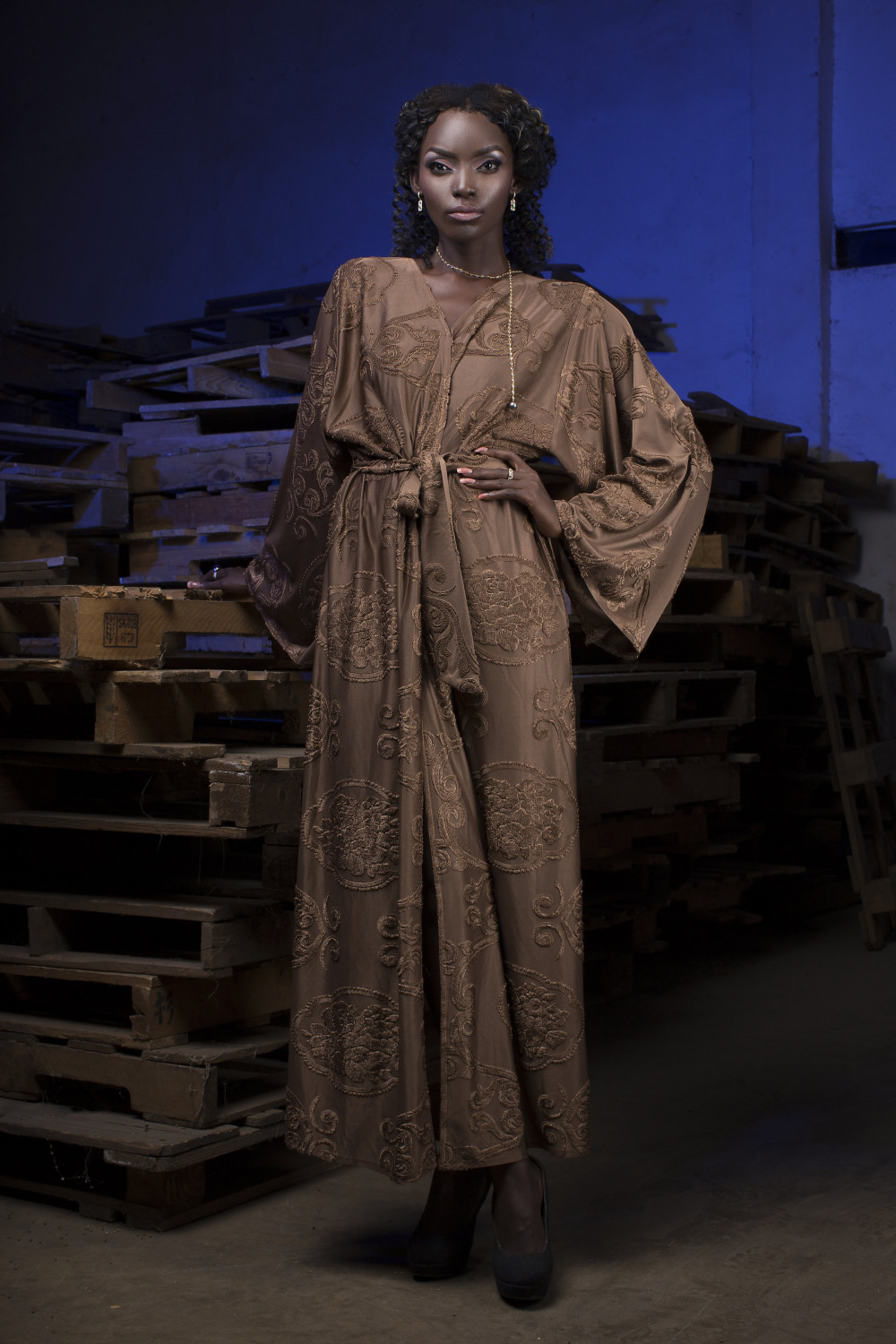 Eki: I like the monochrome print and then the green one you mentioned
Richard: Ok
Eki: So next we can briefly talk about Frankie & Co.
I've seen this collection in person, the tailoring is good. I even bought the yellow print dress. No idea where I'm going to wear it to but I'm definitely not wearing it as a dress lol
Richard: Ok, well, I liked it. I thought it looked fun and easy for spring, like you'd want to hit the streets of some island in one of those
Eki: Yea I liked it a lot. Aside from the yellow dress I already have, I like the multicoloured striped jumpsuit. What's ur fave?
Richard: Yes, I like the multicoloured striped jumpsuit too
Eki: What do you think about Ouch?
Richard: Nothing much, except that it was nice seeing Timi Dakolo in a fashion campaign
Eki: Yea I liked seeing him in a new light. I also like the variety in outfits, suited up and casual tunics. That always works for me. My fave is the check suit Timi has on I really like that picture, he looks so high fashion. Again the tailoring seems great from the pictures which is a win for me any day
Richard: Well, I see a trend with designer brands featuring known faces in their campaigns. Hope this doesn't run models out of business though
Eki: ? It's more like an age-old thing now, I'm sure the models will be fine
Richard: Right?
Eki: Well I hope so at least. Which is your fave?
Richard: Urhmm, the checkered suit you like. I like that too.
Eki: On to Maju then
Richard: Yea, I found Maju quite interesting. The clothes in the campaign are very wearable but after seeing the official look book I kind of like it better. Notwithstanding, the duo style edit was such a hit and the idea behind it brilliant
Eki: Yes! I loved the concept of it and it sort of continues in the lookbook with that theme of two models in a shot wearing complimentary outfits
Richard: Yes it does. And is it just me or do the clothes even look better in the look book?
Eki: ? To be honest, I can't pick between the style edit and the lookbook. But I think see what you mean
It should look better in the lookbook anyway, this is the main thing
Richard: Yea. A lot cleaner and I see the clothes more than the personalities in them
Eki: Ok now I see your point. Again with using personalities like you said about Timi Dakolo in Ouch, it has to be a formula that works or brands won't bother cuz it costs money most of the time
Richard: Right? I guess for a lot of them it's more about the buzz first before anything else
Eki: But there has to be good work to support that buzz so the buzz lingers and eventually turns into cash, can't forget to eat.
Richard: Lol exactly. Very few of them know that
Eki: Anyway, what's ur fave?
Richard: Has to be the red and white set, I love the clothes and the poses. Yours?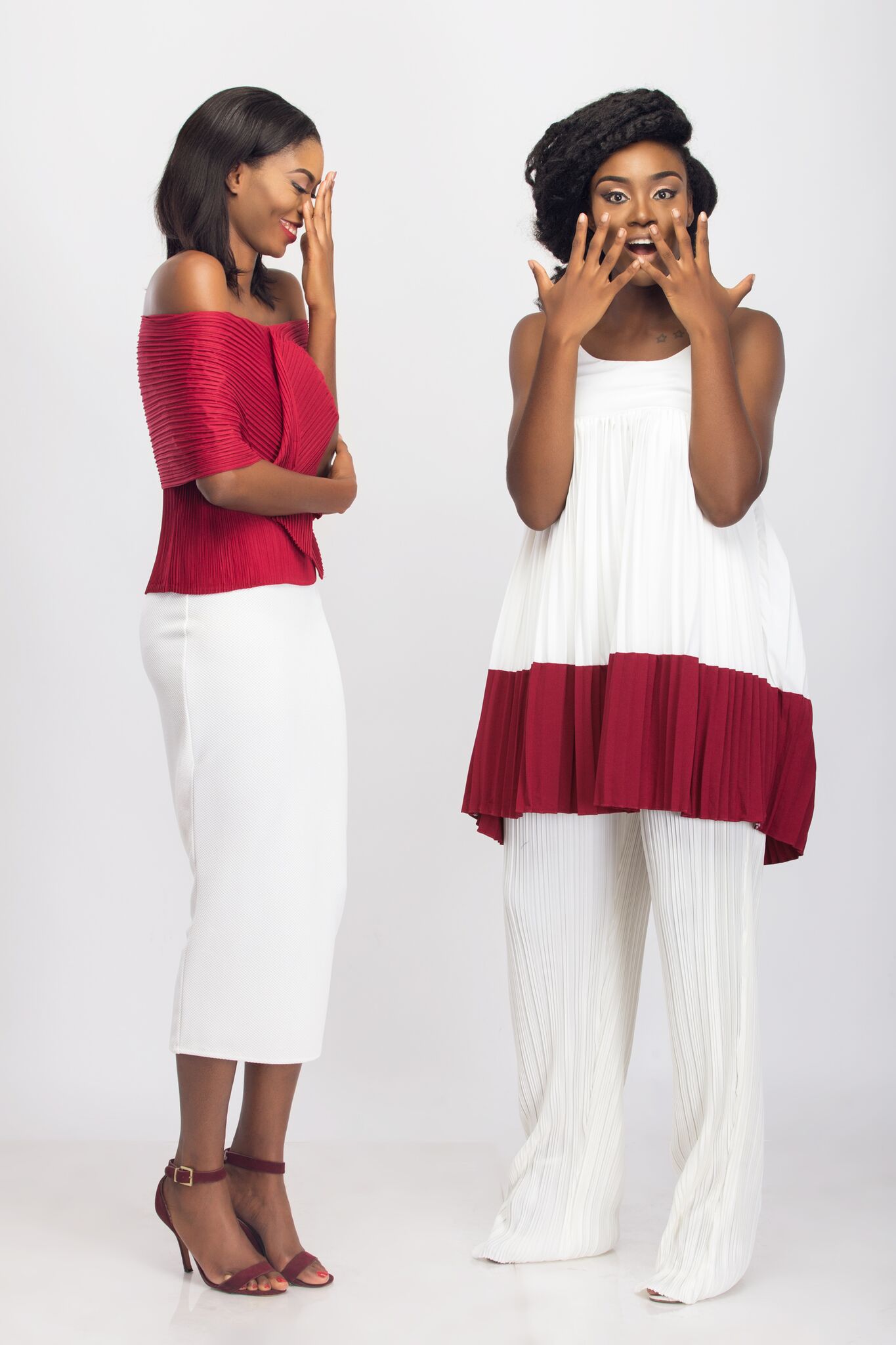 Eki: Ok I like that one too. It's hard to pick but I think after that red and white set I like the mustard and green as well. I love that print and the yellow lace top.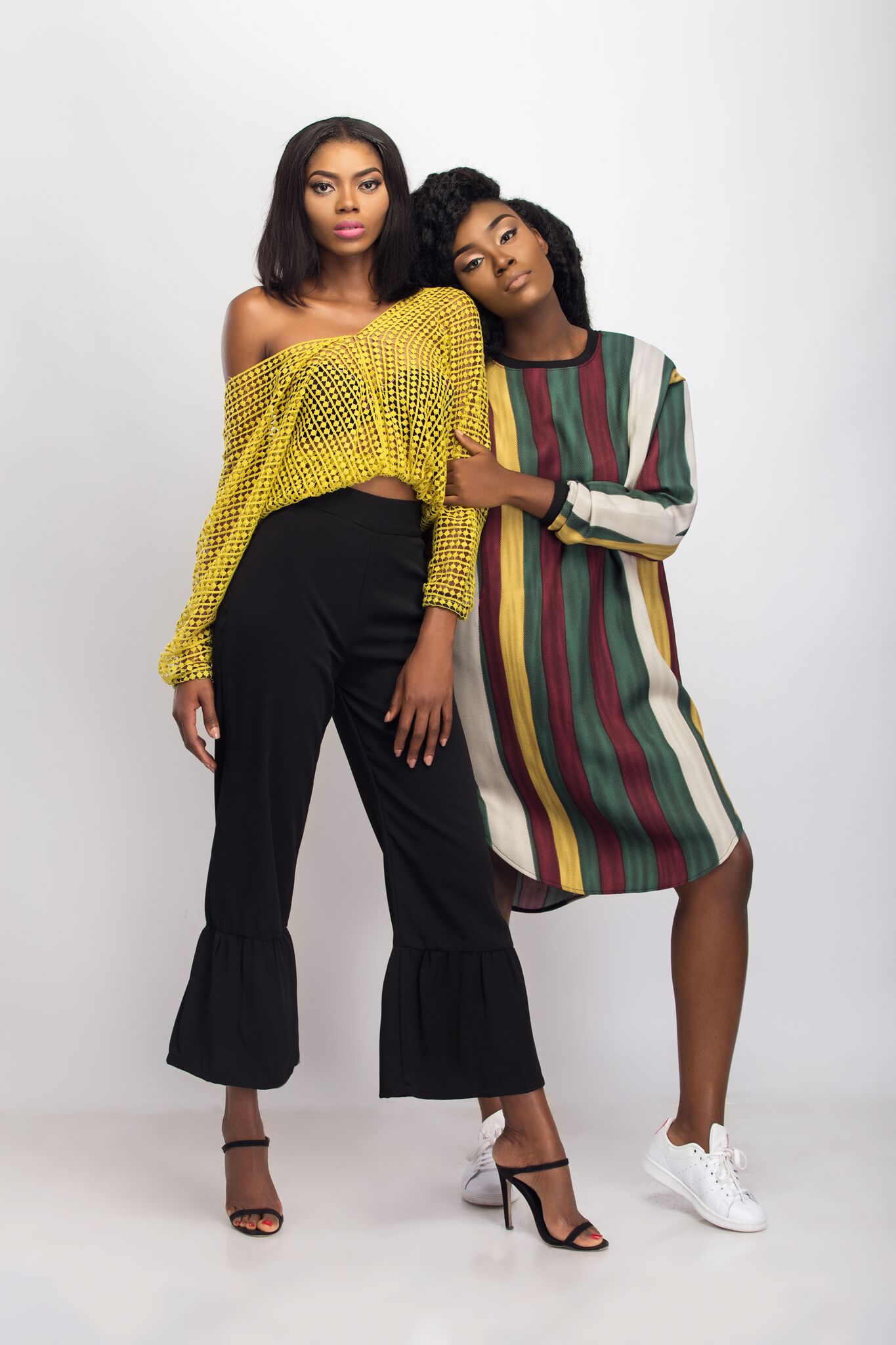 Eki: And we're done
Richard: ?
***
The title of this post was inspired by the point made in the conversation about designers sustaining the buzz created by featuring popular personalities in their campaign and turning this buzz into something lucrative. The thirst poses comes from Richard's observation of the models thorough depiction of the theme behind the collection/lookbook, 'finding water'.