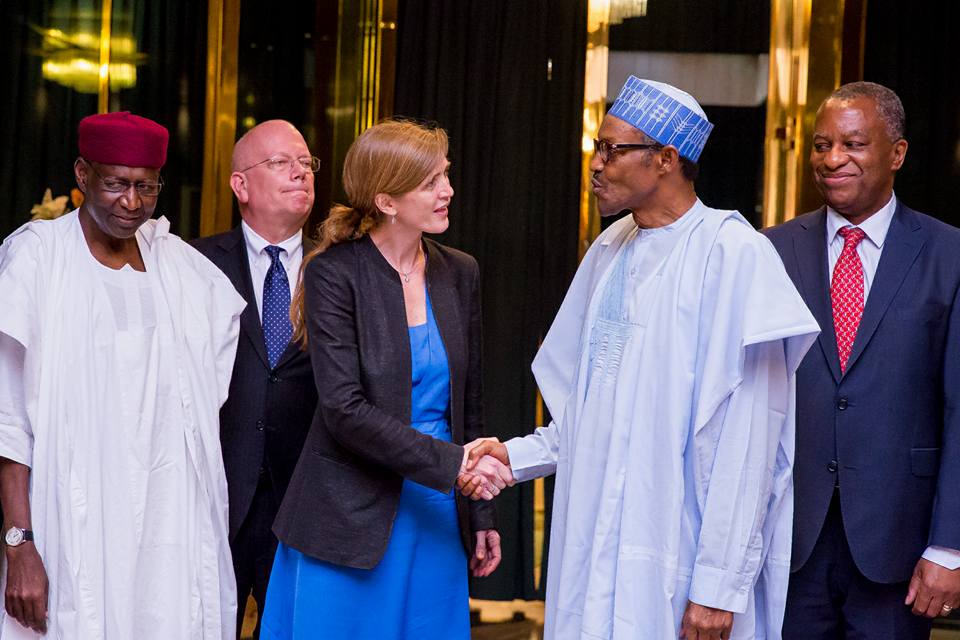 Today, President Buhari met with Ambassador Samantha Power, the U.S. Permanent Representative to the United Nations and a member of President Obama's Cabinet. At the United Nations, Ambassador Power works to advance U.S. interests, promote and defend universal values, and address pressing global challenges to global peace, security, and prosperity.
Present at the meeting were Minister of Foreign Affairs Geoffrey Onyeama, Ambassador of United States to Nigeria Amb. James Entwistle and Chief of Staff to President Buhari Abba Kyari.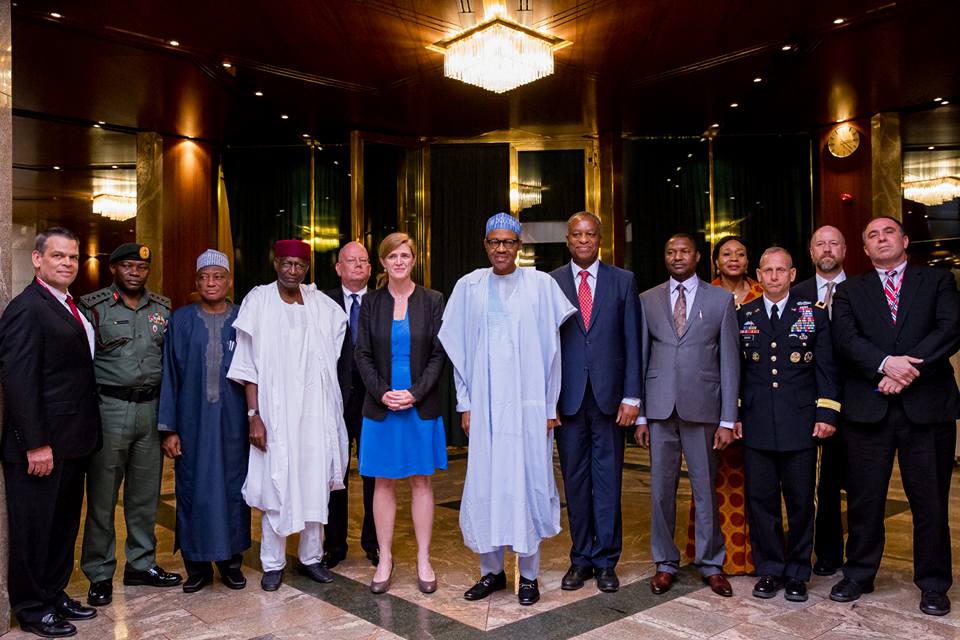 The focus of the meeting was the fight against Boko Haram, economic development, political inclusions and other pressing topics.
Tragically, Ambassador Power's current African tour started badly on Monday as an armored Jeep in her motorcade struck and killed a young boy in northern Cameroon.
Power, her aides and accompanying journalists were driving to meet refugees and others displaced by the years of brutal Boko Haram attacks across West Africa.
Power expressed her "great sorrow" and said she met with the boy's family to "offer our profound condolences and our grief and heartbreak".