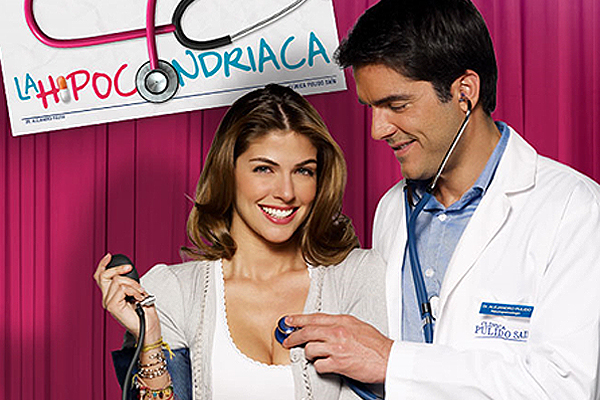 WapTV, the 24-hour Family Entertainment Channel, has just purchased the exclusive licence to air La Hipocondríaca (The Hypochondriac) Telenovela to its millions of viewers across Africa and Europe.
Produced in 2013, La Hipocondríaca is a very popular Spanish Telenovela, which tells the comedic story of Macarena (played by Stephanie Cayo), a hypochondriac who strongly believes that she will die soon. Her 'dreams' seem to come true when Dr. Alejandro (played by Ernesto Calzadilla) misdiagnosis her with only 6 more months to live, when in reality she has a long, healthy life ahead of her. What will happen when both discover the truth? In a situation like this, the best cure is love.
Boasting a star-studded cast and dubbed in English, La Hipocondríaca is a top-rated TV drama fully packed with romance, comedy, suspense; and has won several international awards; including Best Production, Best Actor and Best Promotion Telenovela.
Starting in May, 2016, La Hipocondríaca Telenovela will air on wapTV between 9 PM and 9:30 PM on Thursdays, Fridays, and Saturdays; with repeat broadcast at 2 PM on the same days.
The multiple-award-winning wapTV is available on StarTimes Channel 116, StarSat Channel 189, Consat Channel 812 and MyTV, across Nigeria and several African nations including Ghana, South Africa, Kenya etc; as well as numerous European regions including UK, Germany, France and others.
Viewers sure have a lot to look forward to with La Hipocondríaca (The Hypochondriac) Telenovela; and coupled with wapTV's extensive coverage area, this is surely an excellent opportunity for advertisers to reach their target audience and promote their products and services to enhance customer retention and increase market share.
For Sponsorship/Advert Placement, please call:
Bridget: 08173147764
Bukky: 08173147503
Stella: 08173147481
For more updates on WAPTV's Programme Schedule, interaction with other viewers, opportunities to win fabulous prizes and lots more, follow these links:
Facebook: HERE
Twitter: HERE
Instagram: HERE
YouTube: HERE
_______________________________________________________________________
Sponsored Content