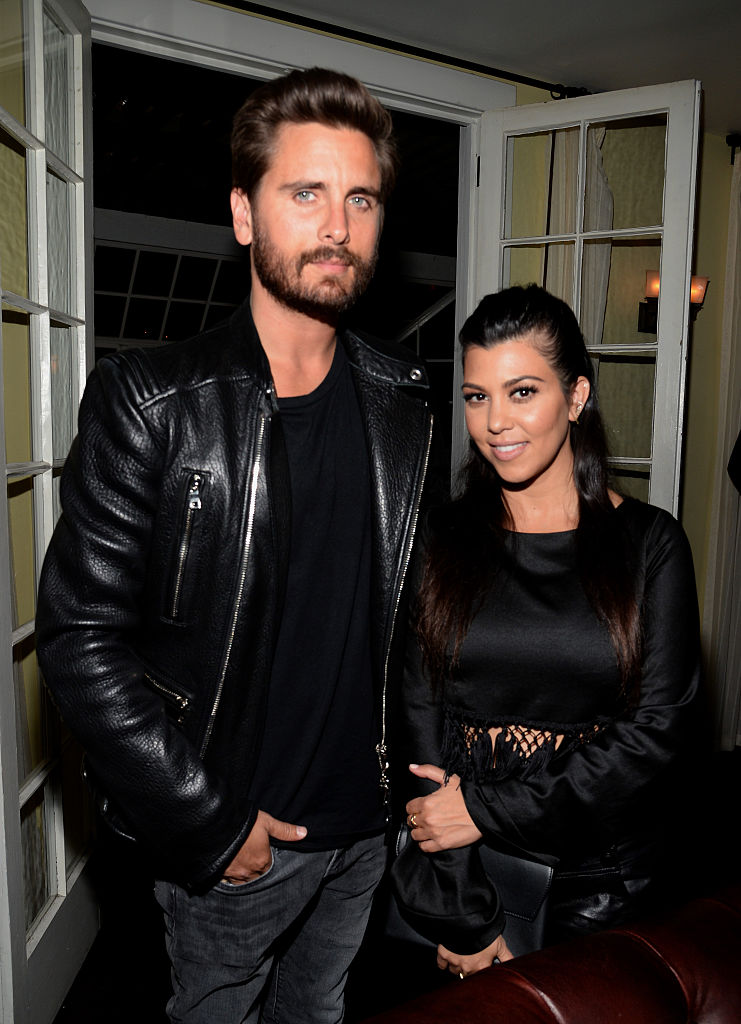 This is what Nigerians call an "expensive joke".
Kourtney Kardashian found Scott Disick – father of their three kids, in bed with her younger sister Kendall Jenner yesterday.
It happened when she went to the house and asked the youngest – Kylie, where Kendall was, and she said upstairs. She was shocked when she found them laying under the covers, and started following him out of the house, saying he is "so sick" and "so inappropriate".
He then replied everyone knows how inappropriate he is, before shouting, "April Fools!"
***
Part 1

Part 2
A video posted by Kourtney Kardashian Snapchats (@kourtneykardashiansnap) on

Photo Credit: Chris Weeks/Getty Images for Calvin Klein)