A quick recap – Kylie Jenner is dating Tyga, who is Blac Chyna's ex-boyfriend and also her son's father. Rob Kardashian is Kylie's brother and he is engaged to Blac Chyna. This is not weird at all and if any family can make it work, it's the Kardashian family.
It was only normal to assume that there would be some sort of friction between Kylie and Blac Chyna but it seems that's not the case.
Kylie posted a picture with her "best friend" – Blac Chyna- on snapchat this evening. We definitely didn't see this coming.
Blac AKA the future Angela Kardashian also posted of the both of them saying, "hanging out with my lil sis"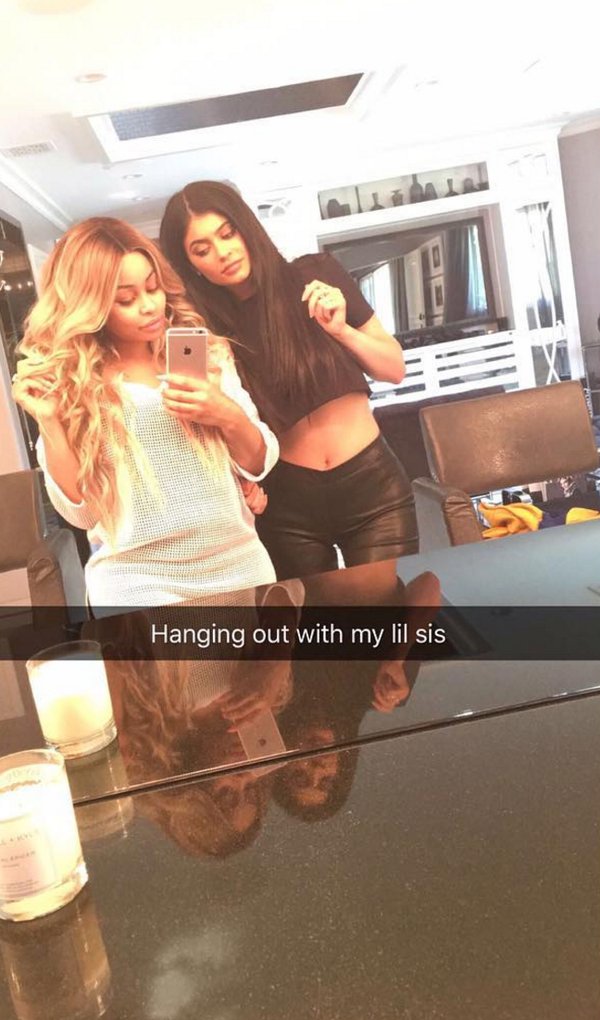 Photo Credit: Snapchat