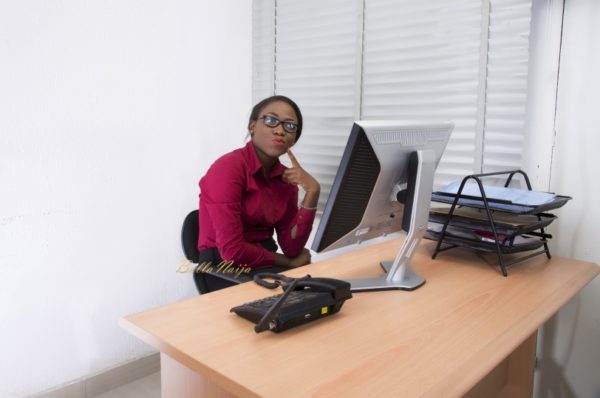 No! Your eyes are not deceiving you. Voodoo! That is what we are talking about today on work mode.
I really felt like calling our attention to an aspect of our career experience and expectations that they can never teach us at Harvard Business School, Lagos Business School or any of the Ivy League institutions – yet it is the core of our career success and fulfilment. Is there really a place for the supernatural in our drive to attain exceptional career success? Are there spiritual responsibilities and obligations that comes with climbing the corporate ladder or attaining cloud nine in pursuit of career lime light?
That brings us to our topic for today.
Voodoo
Black Magic
Dark Art
Jazzzzzz
Do not be bothered about the various names, we are still talking about the same thing: Voodoo. I just want to make sure we are all on the same page.
So, does voodoo really have a place in the work environment? Does it afford one any kind of added advantage? Does it offer any kind of personal or job security? Does it guarantee career breakthrough? Can someone else's voodoo put a clog on your own career advancement? I will answer the questions later. However, by the end of this article, I'd love you to share your opinion on this issue.
Personally, I have not had a first-hand experience with voodoo in the workplace. When I say this I mean to say, that I have never employed black art or voodoo in an attempt to advance my career, but I am also not ignorant of the devices of the enemy.
A senior friend of mine that works in a multinational oil and gas company in Port Harcourt shared his personal experience or encounter with voodoo in the workplace. According to him, he was nominated alongside two other colleagues to replace an expatriate as the head of a particular project that is worth millions of dollars. He was eventually slated for the new position. The next day, he got to work to assume his new responsibilities. He got to his new office only to experience something beyond his wildest imagination. The moment his buttocks touched his seat, his 'linking pack' caught fire. I mean his scrotal sac and the whole region started experiencing an intense burning sensation that is unexplainable. Standing up, the pain would stop. To cut the long story short, he decided to be using the visitor's chair in his office, thereby sitting and working from the other side of his desk instead. The men that were allegedly responsible for installing or conjuring the voodoo would show up in his office to taunt him and will even go the extra mile of reporting him to his superiors for refusing to sit in the appropriate place.
Another executive shared a story of how he was hired to come and fix a state owned TV Station that has been run under by previous management. Due to his track record in running media outfits including radio and television, he was recruited by the state government to come and oversee the management of the TV station with his magic touch.
The day he arrived at the TV Station, he was received by senior executives. Someone was charged with the responsibility of introducing each member of the executive team to him. The man stepped forward extending his hand for a handshake. He reciprocated. But that was all he needed. The moment their palms locked, he felt this wave of vibrations from the man's hand. He kept his cool, knowing that whatever that means, he was immune to it because he came with his own 'voodoo'. What followed that was an anonymous threat letter on his desk if he refused to play along.
So many of such stories abound in our world and even on African Magic world. You can choose to believe them or dismiss them as one of those superstitious mentality of Africans. But one thing is certain: man is a spiritual being, living in a body. Therefore, the spiritual controls the physical.
Every great achiever is alive in the spiritual realm. There are certain heights of greatness you cannot attain in your career or business if you are powerless spiritually. Believe it or not, every great man or woman you know commands a great deal of spiritual influence, Godly or Satanic. After all you have done all there is do physically to guarantee great success, there is a supernatural angle to reaching and remaining in that height.
Some people know this and that is why they have resorted to voodoo and dark arts. I am not talking about the native doctors or spiritualist in your village. No. I am referring to the walking principalities that operate in the corporate and business world.
I am committed to seeing people enjoy a successful career, attaining their career and business dreams and in doing so, I won't like to leave any stone unturned or pretend not to know that some things are going on in the corporate environment. When you find yourself in a highly competitive work environment, you will begin to experience firsthand what I am talking about.
So beyond, working on your competence, productivity and inter personal skills, pay attention to the spiritual. It is heart breaking for someone to work so hard to climb the corporate ladder only to come down with cancer at the peak of his or her career.
It is not enough to dismiss it with a wave of hand or say things like "what I don't know cannot affect, or kill me". The truth is that what you don't know, has the capacity of not just to kill, but to bury. In life, we do not wrestle against flesh and blood alone, even in the corporate world, but against principalities and powers. We are not ignorant of the devices of the enemy. If you are, OYO is your case. It is written, that my people perish due to lack of knowledge (ignorance).
My submission therefore is that, voodoo in the workplace is real. People do all sort of things to get to the top and stay there. I just don't want you to be a prey to the wicked. Therefore, in my next article, I will be sharing some tips on how to shield yourself from the influence of dark arts and voodoo as you strive to build a successful and fulfilling career the right way.
Meanwhile, share your opinion on this issue in the comment section. I will like to get your perspective. Have a great week and stay productive. #TGIM
Photo Credit: Foto.com.ng | Nsoedo Frank