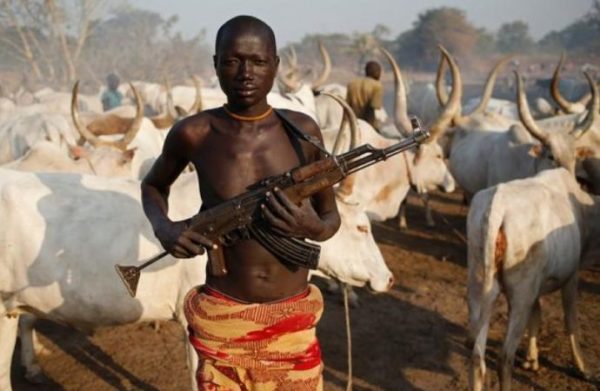 Suspected Fulani herdsmen on Saturday attacked Korum, Orawua and Gidan Bature communities in Gassol Local Government Council of Taraba State.
According to the village head of Korum Emmanuel Chia, the herdsmen attacked the communities at about 2 AM, killing six people. He also said that eight cars were burnt and several houses were destroyed.
He added that dozens of those injured in the attack are currently receiving treatment at the First Referral Hospital in Mutum Biyu as well as the MDGs Clinic in Yerima and Ityav Clinic, a private hospital in Yerima.
According to THISDAY, one of the victims, Terver Akporogh said that the lands belonging to the displaced persons were reportedly sold to the herdsmen to graze their cattle by the Emir of Gassol, Alhaji Idi Ciroma, and his local chiefs (Dekeci).
"The Emir and his local chiefs sold our farmlands to the Fulanis who came from other places to settle on our ancestral land. We can't farm because the Fulanis are not allowing us. They claimed our lands were sold to them by the local chiefs and the Emir of Gassol himself.

The attack would not have happened if the Emir had responded to security threats in the area when we reported the problem to him. The little crops we have planted have already been taken over by the herdsmen who turn our farms into grazing fields," Terver said.
Police Public Relations Officer, DSP Joseph Kwaji who confirmed the attack said that details were still sketchy. The Special Adviser to the Governor on Security Matters, Wonukem Agyo, also confirmed the incident, saying that the Commanding Officer of 20 Battalion Serti and 93 Battalion Takum have been contacted for deployment of their men to the affected areas.