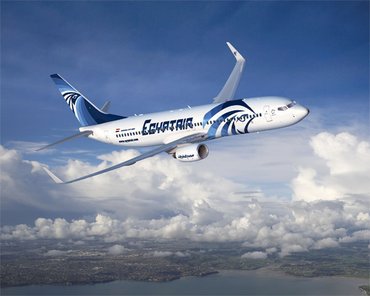 An Egypt Air A320 plane which departed the Charles De Gaulle airport, Paris to Cairo has lost communication with the radar traffic system.
The aircraft disappeared within 10 miles into the Cairo airspace.
According to report by Guardian UK, the plane (Egypt Air flight MS 802), carrying 56 passengers and 10 crew members, was flying at 37,000ft.
Here is an excerpt from the report:
Ahmed Abdel says – and this differs slightly from the numbers given by EgyptAir via Twitter earlier – there were 66 people on board:
56 passengers
3 security personnel
2 cockpit crew
5 cabin crew crew
There were "no recorded snags coming out of Cairo" or reported before leaving Charles de Gaulle for Cairo, he says.
The captain on flight has 6,000+ flying hours, including 2,000 on an A320.
Abdel says there was no special cargo on the flight and no notification had been made to the captain of dangerous goods on board.
BellaNaija will keep you posted on the updates as the search and rescue for the passengers on the plane begins.