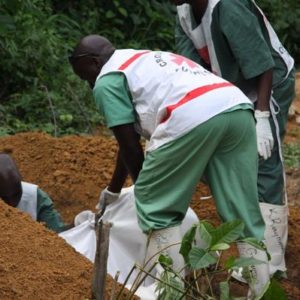 Yesterday night, aviation authorities sent back a corpse flown into the Malam Aminu Kano International Airport from Egypt.
The body was flown into the country via Egypt Air. However, officials did not allow the family of the deceased to collect the body.
The officials' actions were in line with  the federal government's order that banned the transportation of corpses within and outside the country.
Speaking on the issue, an airport official told Vanguard that:
"Though Egypt is not among the countries with the Ebola outbreak, it is better to take precautionary measures by not entertaining any exception in the movement of corpses in the country.
We plead with the family members who had turned up at the Airport to received his corpse to bear with us in the face of a big national question that requires the understanding of citizens to surmount."