As you say "I do", brides and their bridesmaids have fun on the wedding day/during the festivities before the wedding.
Here are some fun attire ideas for you.
Enjoy & be inspired!
1 – Swimsuits
For #JourneyToJoseph, the bride and her girls got to lounge in the pool before the destination wedding in the Dominican Republic.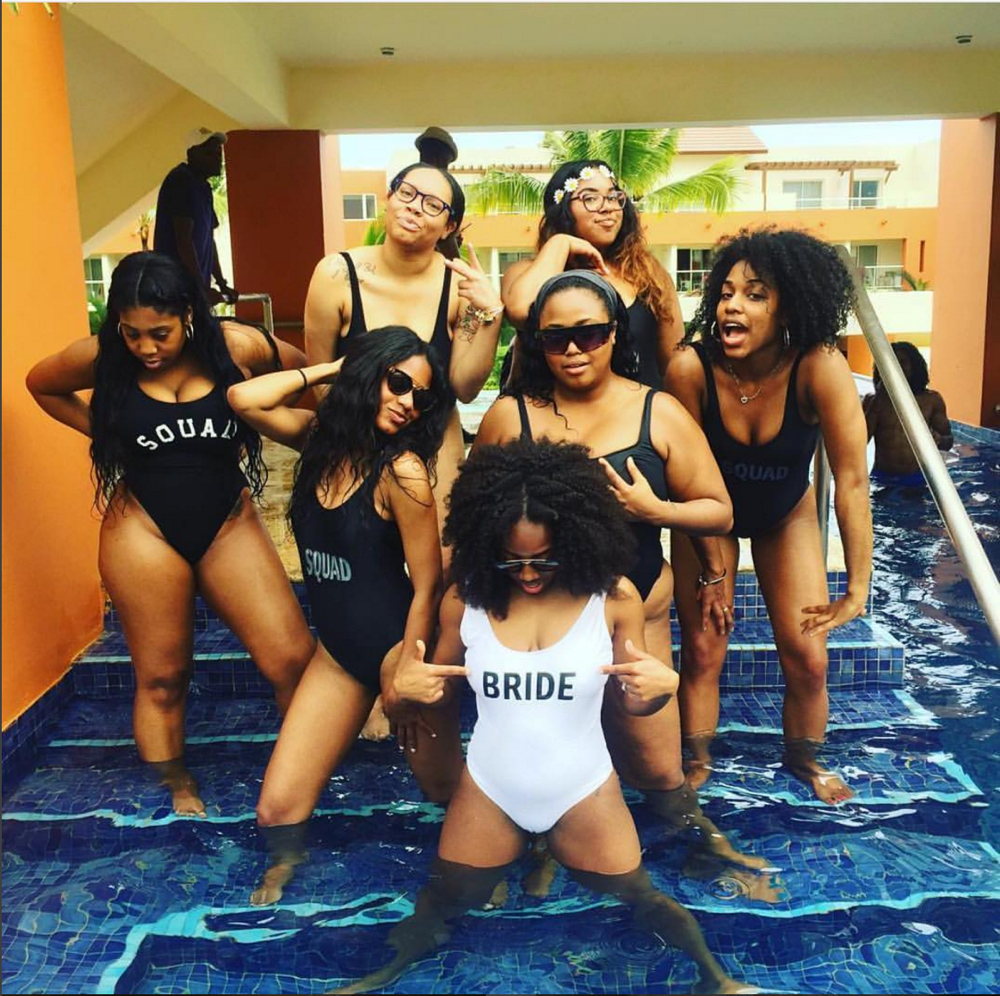 2 – T-Shirts
Bride Anu and her ladies killed it with the matching gold heels, denim shorts and black shirts. You can customize your shirts with the number of years you've known the bride, your names, relationship status etc.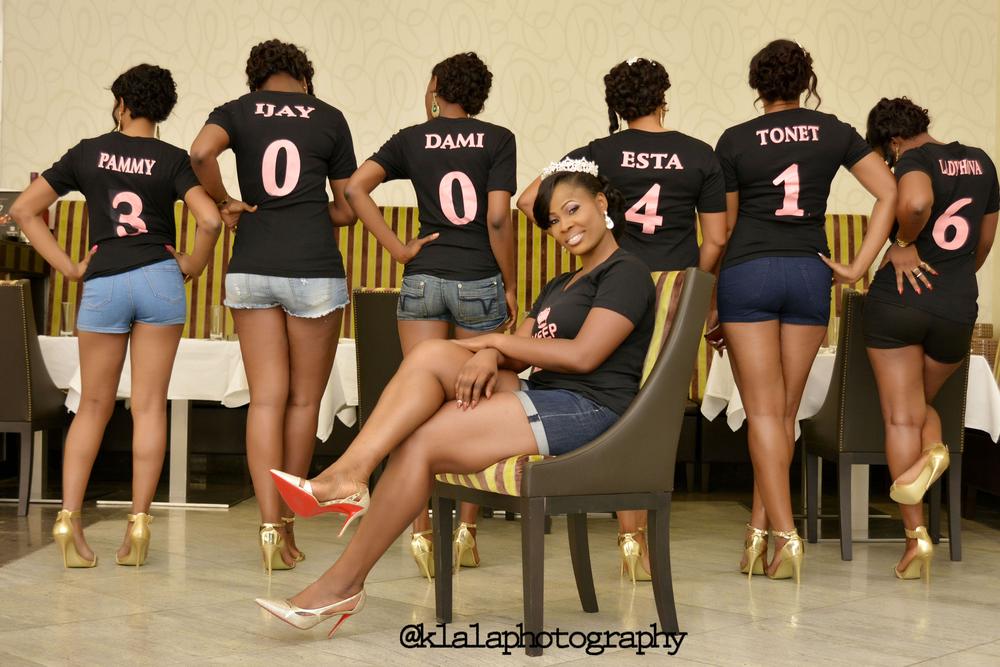 3 – The Boyfriend Shirt & 4 – Sunglasses
Bride Beverly in white and her bridesmaids in pink with her wedding logo on the pocket. We also love the custom sunglasses for the bride and 'Team Bride'.
5 – Denim Shirts
These demin shirts are cute and casual, and it's less likely to show if there are makeup stains. It's also a great keepsake.
6 – Dashiki
Bride Chi chi and her ladies wore different colours of dashiki for a bright and beautiful photo.
7 – Bridal Robes
Robes are easy breezy, which makes them a firm favourite – they are easy to put on and take off, and won't mess up your makeup or hair.

So… how will you get in formation on your wedding day/weekend?
***
Credits: Instagram.com | @envisiblewoman | @klalaphotography | @fotosbyfola | @happybensonpixels | @waleariztos