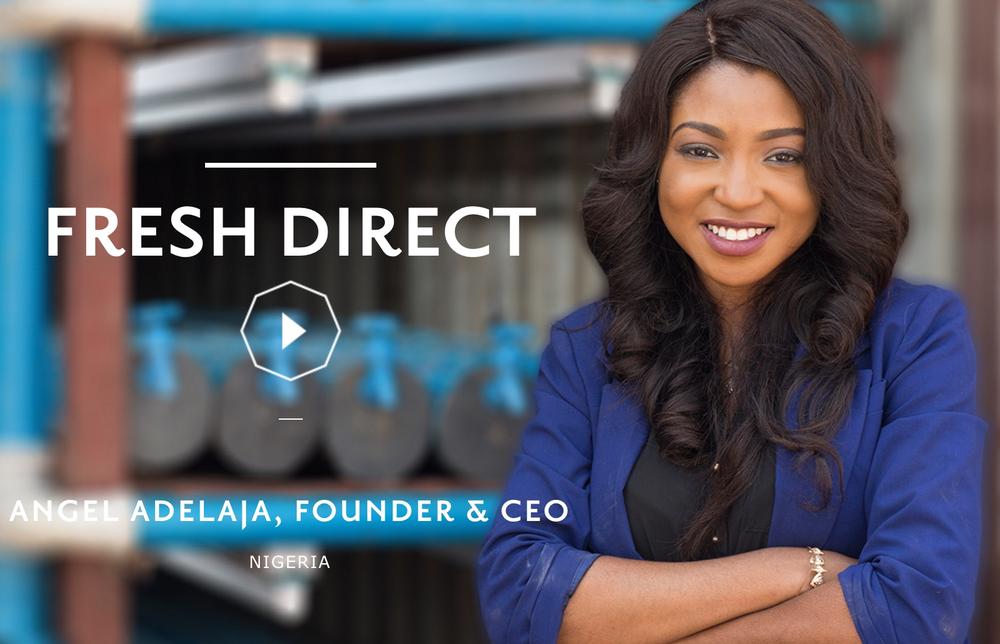 In 2015, entrepreneur Angel Adelaja of Fresh Direct won the Nigeria-edition of Chivas – The Venture.
Chivas – The Venture is all about promoting social entrepreneurship to help solve the world's problems. Globally promoted with a campaign headlined by Chiwetel Ejiofor, social entrepreneurs from all around the world entered for a chance to pitch for a share of The Venture's $1 Million fund and have access to the tools and mentorship to accelerate their growth.
Now is your chance to support Nigeria's Angel on the global stage.
Here is now voting works – YOU BE THE JUDGE
Chivas is letting you decide how $250,000 of The Venture's funding is awarded. Every week for 5 weeks, we'll divide $50,000 amongst the finalists based on your vote. Every vote equals funding but you can only vote once each week – so choose carefully!
Read on to find out all about her company.

SUMMARY
Fresh Direct Produce and Agro­-Allied Services is an agricultural production and processing company. We provide exquisitely grown organic fruits, vegetables and meats and processed end products. We bring together communities and advanced technology to improve agricultural yields for sustainable and profitable agricultural enterprises. As an indigenous social enterprise, we are the pioneer producer of hydroponic farming technology in Nigeria. We manufacture, install and market customised hydroponic systems, greenhouses and container farms to help smaller farmers be more sustainable and more effective, both in terms of cost and yield production.
IMPACT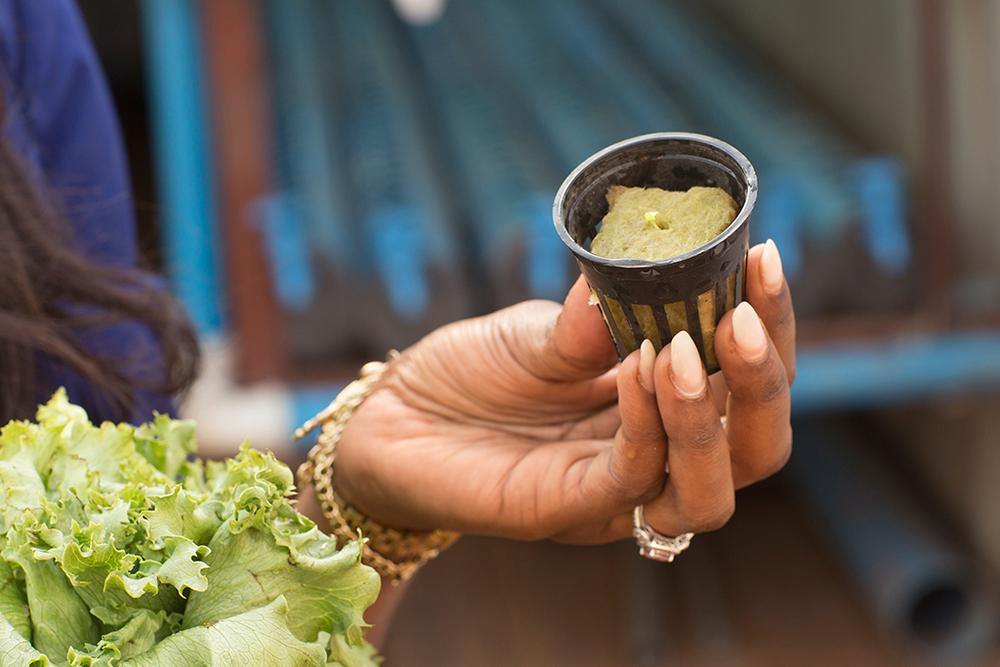 Agriculture is typically land intensive, involves high losses and can be risky for farmers to compete effectively. Our technology lowers the barrier to entry, therefore removing the risk-factor from the sector through use of hydroponics and containerised vertical farming. This means we can grow on 10 times less land using 10 times less water and less inputs, yet still guarantee 15 times higher yields. Our modern, innovative farming technology is resilient to climate change, provides superior nutritional value, faster growth and brings sustainable food production technology to Nigeria, at a time when food security, poverty and migration are persistent issues. We also guarantee off-take from financed local farmers who buy our technology, giving them access to markets to repay their loans faster.
WHAT WE NEED
We need funds to trademark and patent our brand and technology, which includes two greenhouses, four hydroponic systems and two container farms. Additionally, we want to scale up to 50 containers in the Lagos Container Farm, 50 Containers in the Abuja Container farm, and 15 additional greenhouses in our Farm Headquarters in Osun. The Venture funding would also help us scale up employment, production and our distribution network. We would be able to provide 926.4 tonnes of lettuce, 285.9 tonnes of tomatoes, 133.4 tonnes of cucumber and 95.3 tonnes of peppers with a total farm revenue of USD $1,742,190 USD in a year – and 100 40ft Container Farms, 125 20ft Container Farms, 20 greenhouses, and 50 hydroponic systems, with a total technology revenue of $1,086,956 USD.
THE TEAM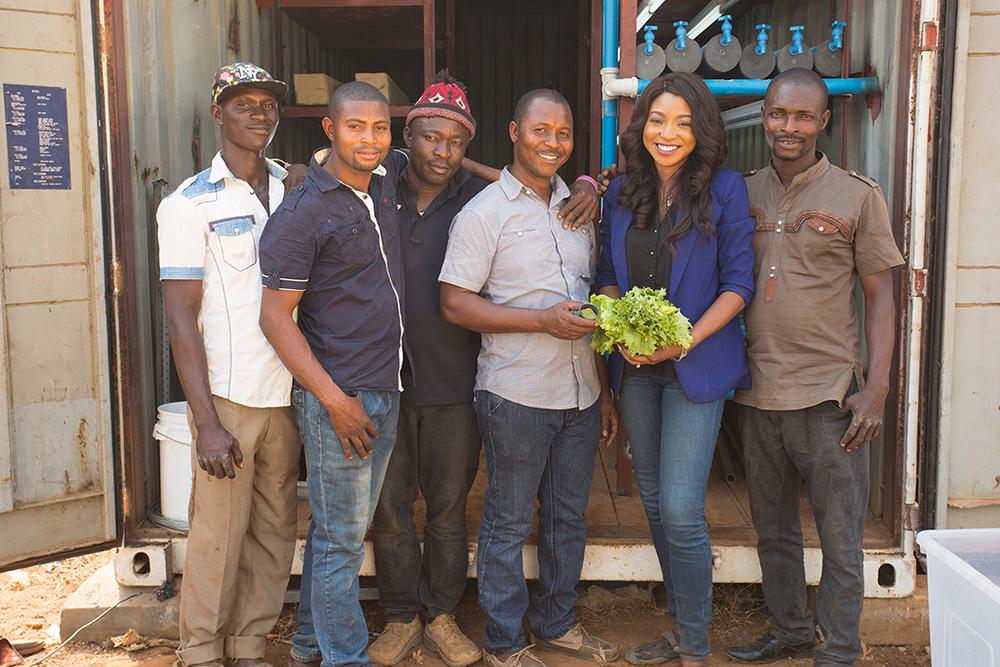 Angel Adelaja is the founder and CEO of Fresh Direct and she will also be representing us at The Venture Final. She trained as an Epidemiologist, and has always had a love for agriculture and promoting the opportunities available within this sector in Africa. She has served as Technical Assistant and Research Consultant to the Director General of the Office of Economic Development and the Senior Special Adviser to the President on Wealth Creation. In these roles, she pushed for programs that funnel youth into emerging sectors, especially agriculture. Alongside Angel is Gbyega Osbou, who is Head of Government Operations and Land Management and has a degree in Agriculture and a Masters in Land Management. Tunji Kamson is our Chief Distribution Officer and Efe Santos is our Manufacturing Design Manager. Tunde Olarewanju is our Farm Manager, who is assisted by Maudline Nneka Utaka.
***
Wishing Angel and the other finalists all the best! Click here to find out more.