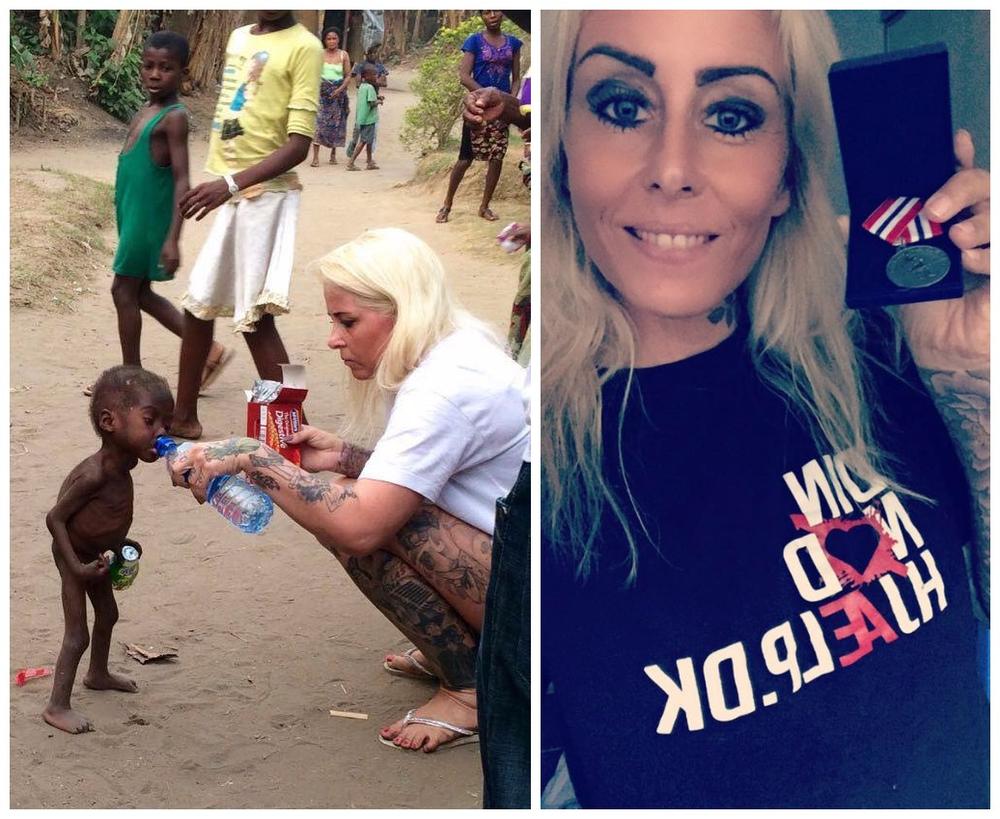 In March, we featured the story of Danish Aid Worker Anja Ringgren Lovén who runs a non-profit organization with her Nigerian husband David Emmanuel Umem in Uyo. Their organization is called the African Children's Aid Education and Development Foundation (ACAEDF).
Anja rescued an abandoned toddler who was cast away by his family for "being a witch". He had been on the streets for months. While people had offered him scraps, no one offered him a home. This is mainly because of the fear and perceived danger associated with taking in a child branded as a witch.
Anja and David did that and today, he is thriving. Read the story here.
Since the story went viral, donations have been received from all around the world. Now, Anja has received a Medal of Honour in Denmark.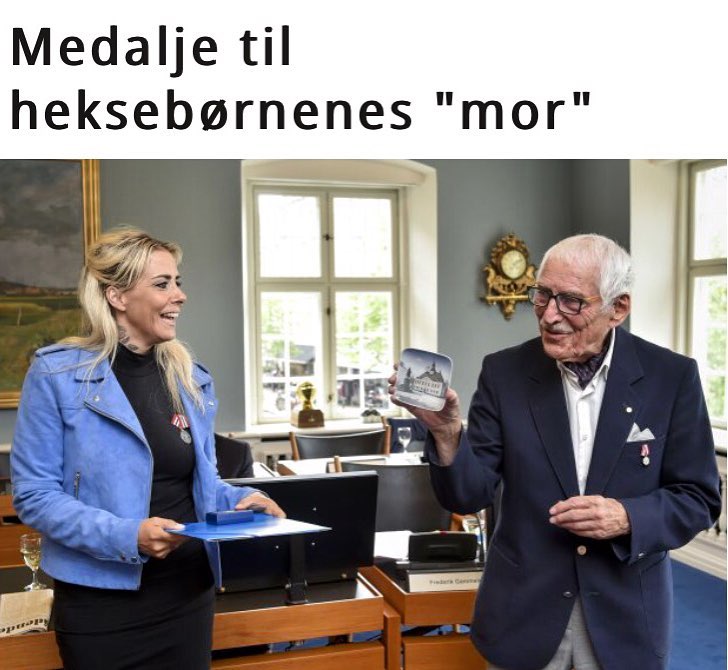 She shared this message;
I received the Danish medal of honor called "The Niels Ebbesen Medal" in the City Hall of Randers, Denmark.

The motivation for the medal: "Anja, you make a brave, selfless and extraordinary effort to save the vulnerable children in Nigeria. Few people know how dangerous a mission it is – but everyone is aware of what it means for the vulnerable children who without help will end up lonely on the streets."

I will bring this medal of honor to Nigeria and give it to David Emmanuel Umem ❤️ Without him I would not be where I am today. He is not only the father of my son. He is my biggest inspiration and my hero! ❤️ He is the most amazing man and this medal is undisputed because of his extraordinary efforts ❤️
Photo Credit: ACAEDF