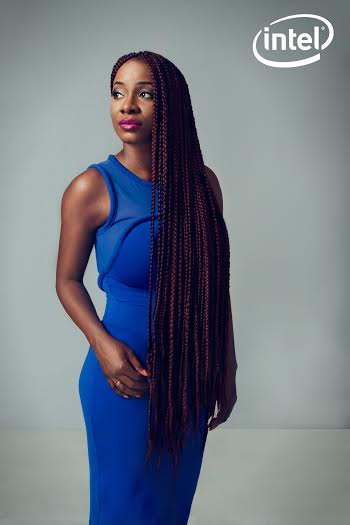 We've got the scoop for you on a new and exciting must-read column that is coming to BN soon!
Intel has an amazing initiative called She Will Connect that is aimed at empowering young girls and women and with their new column on BN they will explore general issues women face.
The column will be hosted once a month by the Intel She Will Connect ambassador for Nigeria, Titilope Sonuga, who is also an accomplished poet and actress.
Called 'Through Her Eyes… with Titilope Sonuga', the column will be an opportunity to inspire, empower and close the gender gap between young girls and women.
Titilope Sonuga, who was announced as the Intel She Will Connect ambassador for Nigeria is an award winning poet, writer, actor and civil engineer whose work has graced stages and pages across Nigeria and internationally.
She performed in the first spoken word showcase at the Chinua Achebe Colloquium in Africa at Brown University alongside world renowned poets and was selected from over 200 poets to meet the iconic American poet and activist Dr. Maya Angelou. She plays the role of 'Eki' in the Ndani TV hit television series, Gidi Up.