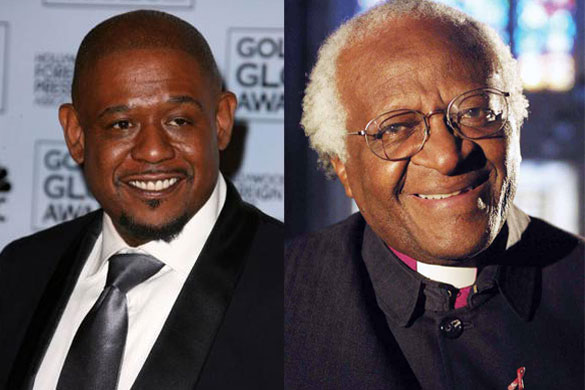 Hollywood stars Forest Whitaker and Vince Vaughn are set to feature in a post-apartheid drama 'The Archbishop and the Antichrist'.
With shooting already underway, the movie follows a fictionalized account of Archbishop Desmond Tutu's meetings with Piet Blomfield, a murderer who seeks redemption for the atrocities he has committed while he serves a life sentence in prison in post-apartheid South Africa.
Director of the movie is Roland Joffe and according to reports, the new movie has been in development for a number of years.
The movie is based on the play of the same name by Michael Ashton, and Forest Whitaker is billed to play the role of Archbishop Desmond Tutu while Vince Vaughn will play Piet Blomfield.
We can't wait for the first look into the movie.
Photo Credit: OkayAfrica