"Duplicity", a new TV Series, is set to take the African Television audience through a maze of power play, lust, betrayal, and dark secrets going back many generations. The story see's some of Nigeria's most talent actors deliver an elevated version of their craft through the apt delivery of their individual characters.
Created, Written and Produced by Delmwa Deshi Kura, and Directed by, George Sunom Kura, of the famed series – Tinsel,  the series stars Ufuoma Ejenebor Mcdermott, Ireti Doyle, Sadiq Daba, Uti Nwachukwu, Bucci Franklin, Uru Eke, Tony Monjaro, Aisha Shaba, Jide Kosoko, Femi Branch, Stanley Chibunna (Funny Bone), Oluchi Sylva and others, with guest appearances from veteran standup comedian Ali Baba, Nike Davies-Okundaye of Nike Arts Gallery, Cool FM's OAP Manny Essien and Chef Eros of Cookie Jar.
The series was shot on location in Lagos, Nigeria.
Meet the characters below.
Ufuoma McDermott
Ufuoma Ejenobor McDermott plays the role of the twins, Zeinom Cameron-Cole and Meinom Cameron Cole. Zeinom, the very focused career driven earner, as well as Meinom, the black sheep.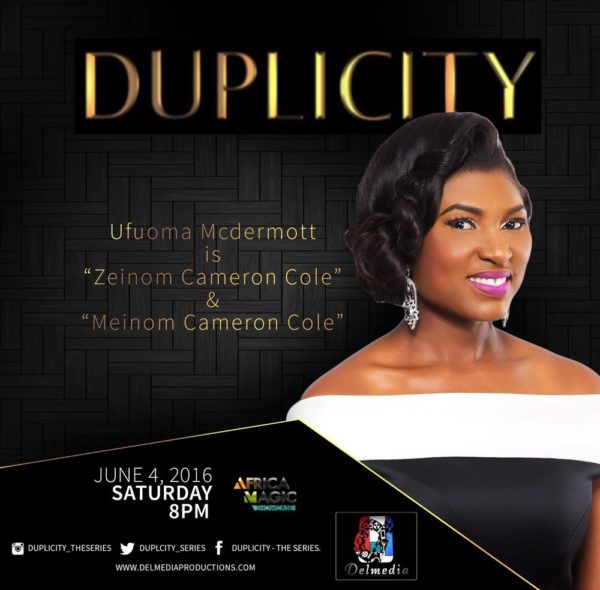 Sadiq Daba
Sadiq Daba plays the role of Chief Adewale Cameron Cole. Chief Adewale Cameron-Cole is a powerful and temperamental political Godfather and King Maker who has enthroned Senators, Governors and Presidents but now wants the ultimate seat of power for himself. This character has reached the pinnacle of his endeavor and now seeks to build and protect his legacy.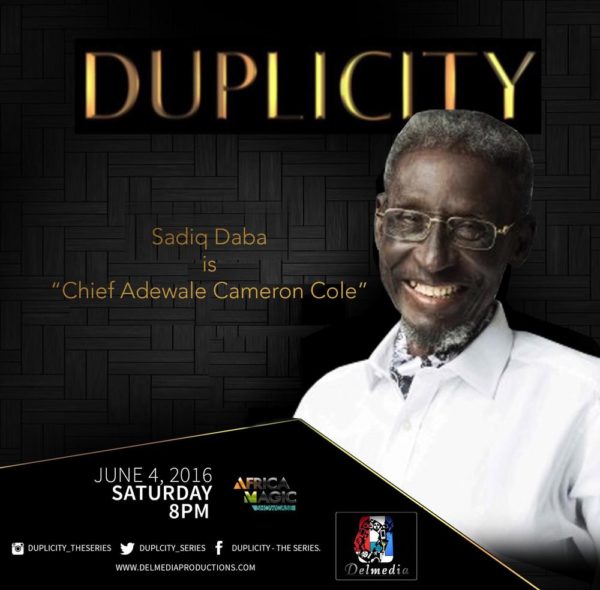 Ireti Doyle
Ireti Doyle plays Adlyn Camron Cole. Adlyn is unapologetically bourgeois, and an obvious beneficiary of the Queens Imperial System of Education. She is a lover of the arts and a devoted Mother and wife.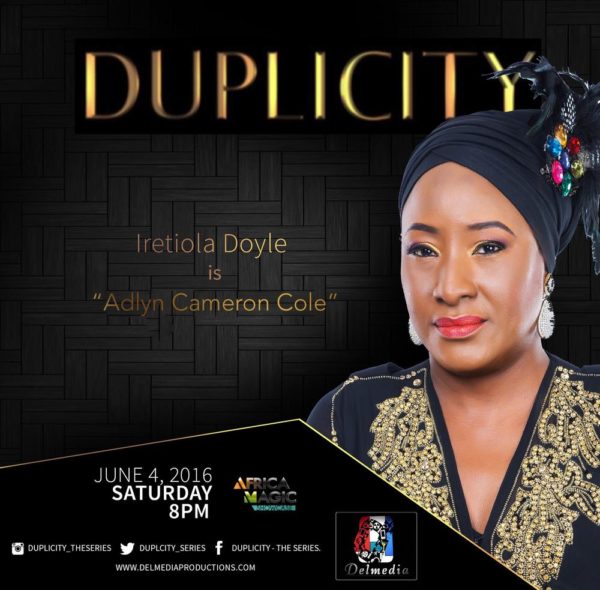 Uru Eke
Lola Dalhatu is a character brilliantly played by the beautiful and talented Uru Eke. Lola is a drop dead gorgeous woman; a formerly a struggling Model/Actress, now socialite, full time ostentatious housewife of Mustapha Dalhatu, a character played by famous Nigerian actor and playwright, Femi Branch.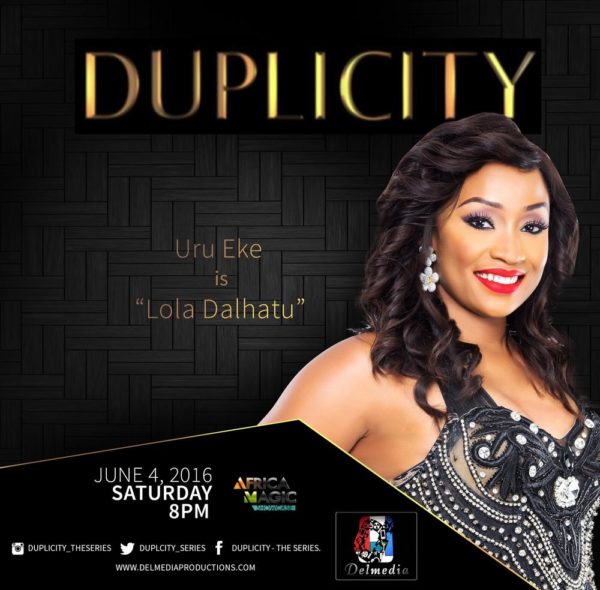 Femi Branch
Femi Branch brings the Ruthless Billionaire Mustapha Dalhatu to life,  complete with his weird quirks and eccentricity.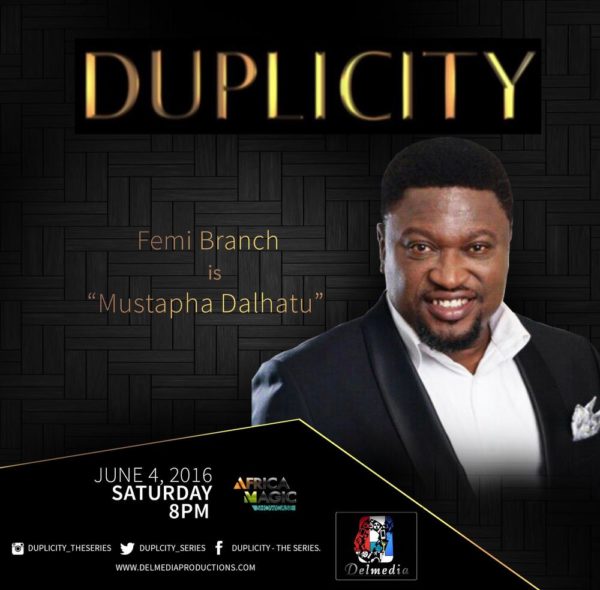 Uti Nwachukwu
Uti Nwachukwu plays the role of Lanre Viking Maduka, a well-groomed and highly intelligent underground crime lord.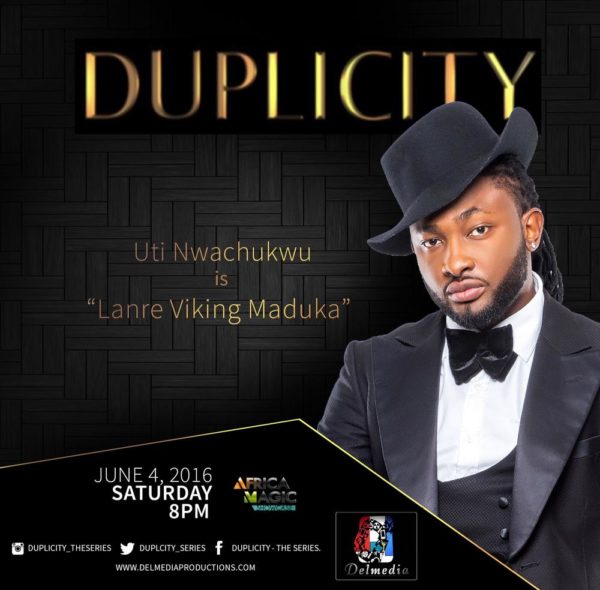 Bucci Franklin
Bucci Franklin, best known for his prominent role in TV series, AY's Crib, is Detective Obisomto Amadi, a philosophical thinker, on a journey to find himself.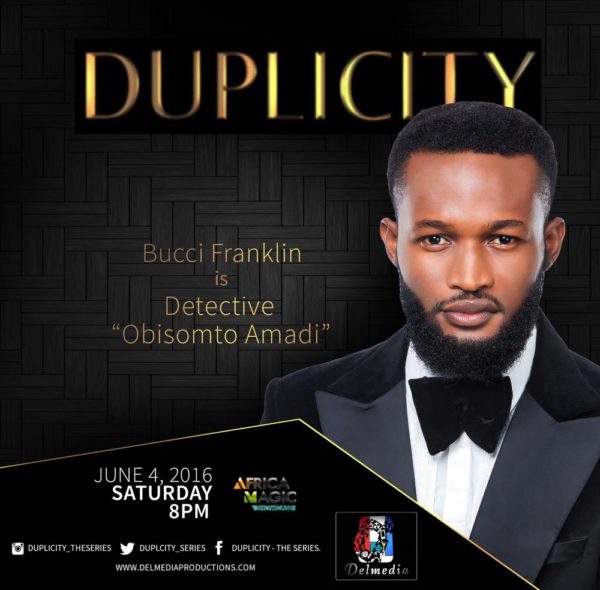 Stanley Chibunna
Popular comedian and Housemates star, Stanley Chibunna aka FunnyBone plays Pedro, a recent University graduate and Personal Assistants to Zeinom Cameron Cole at Phoenix Realty. He is an aspiring singer, and celebrity Hungry young man looking to "Blow". While not very talented, this character wants to "blow". The circumstances that will test his loyalty will be tied to his uncontrollable aspiration to stardom.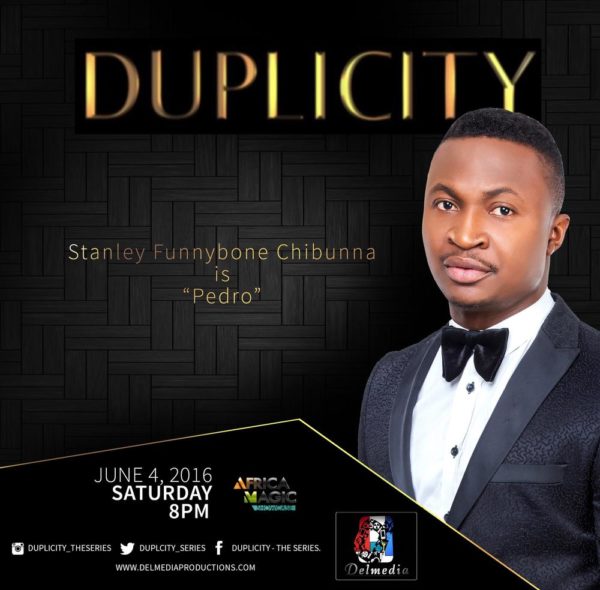 Aisha Shaba
Aisha Shaba plays Detective Zara Gowon, a very confident and strong woman who has survived and thrived in a male dominated field. She curses like a sailor, can cry uncontrollably and she's always ready to assist her former partner, Detective Somto whenever he calls for her.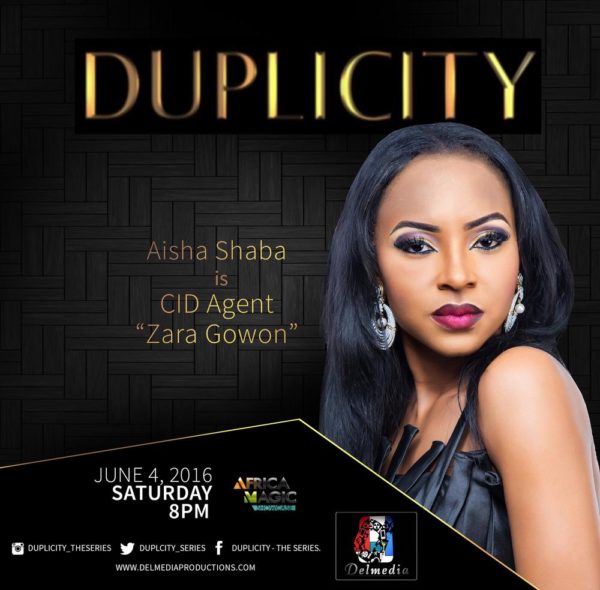 Watch the trailer below
***
Duplicity premieres on Saturday the 4th of June 2016 on Africa Magic Showcase Channel 151, on DSTV and is set to air every Saturday by 8pm.
For more updated information about Duplicity:
Instagram: @duplicity_theseries
Twitter: @duplcity_series
Facebook: Duplicity- The Series
Shoot Credits:
Photography by Deji Fotolighthouse
Outfits by Enthyst
Styled by Obijie Oru of Byge Collections
Makeup by Gift Okpa & Emma Oru