Get the Scoop on Yvonne Nelson's New TV Series "Heels & Sneakers" featuring Tana Adelana, Kweku Elliot & More
We love how the African entertainment industry is exploring new plots and opening up to serials.
Ghollywood actress Yvonne Nelson has a new project in the works and it is a TV series called "Heels & Sneakers".
Synopsis:
The drama series revolves around Pinto who traveled to Jamaica and got involved in drugs so had to run back home to seek refuge, and the only work he could do here is to sell vegetables to homes and restaurants; something he does riding a bicycle. This makes him well known in the community and as such prone to the repudiation from society because of his Rastafarian lifestyle. Apart from being into the vegetable business, Pinto, the lead character, also does music and hopes to climb back the ladder of success not through drug deals but through music. The question of whether or not he will succeed is why people must watch this series.

The series also focuses on Nana, Trish and Celine, independent women of the working class in society who find one thing in common; their inability to find a life partner. Their lives empathize with the working class women who in spite of their glamour and accomplishments cannot find husbands and so fall in the hands of wrong suitors, who either dupe them or meddle with their hearts. Celine who is an intelligent lecturer in a renowned university falls in love with one of her good looking male students which leads into blackmails and finally to her resignation. Nana, who is very choosy when it comes to taking a life partner, is lured by Kojo but he turns out to be a fraudster.

Another storyline in the series that pretty much reflects the title is the youthful and campus twist it amasses. The show follows the lives of students on campus and out of campus, relationships, fears, challenges and most of all peer pressure, which makes it more fashionable and youthful than the other shows which are quite monotonous. Students live lives which become a concern to society and makes parents raise eyebrows and find the discipline sticks to put them right. In the typical strict Christian home of the Manfords, we find out that the eldest, Margaret lives a two-faced life; one being the good and respectful Christian girl at home and the other being the wild and adventurous spoilt brat outside the home. The series actually gives parents the clues that their wards may be only living to please them at home only to go out and throw away the values instilled in them.

Comedy is the jelly of every drama and to spice things up, there are characters like Kevin and Jay whose mere utterances can rip the ribs apart. Jay is a fante guy who swims better when flowing in fante but suffocates to death when pushed in a typical English position. Unlike, Jay, Kevin can speak English, but like every Kumasi guy, he prefers to speak in Twi and most of the things he says are rib cracking. He is a coaxing and fun person to be around. In his palm is information about the whole community and the people who dwell in it.
See BTS Photos below.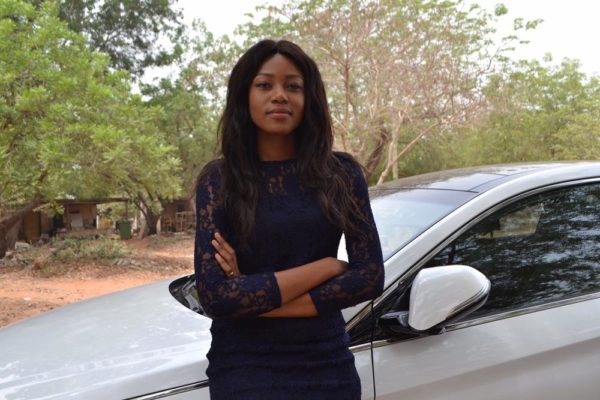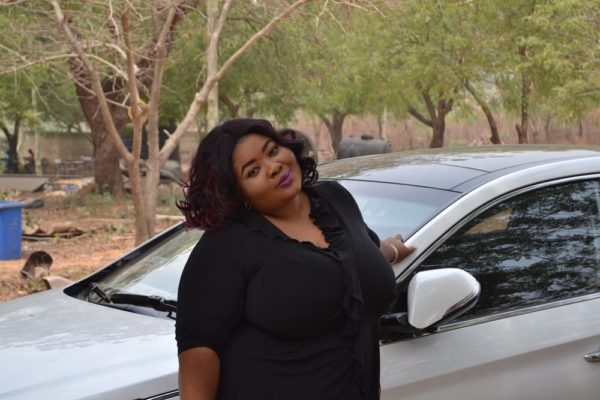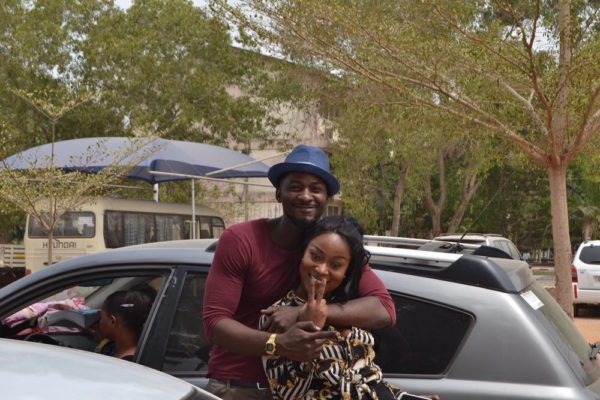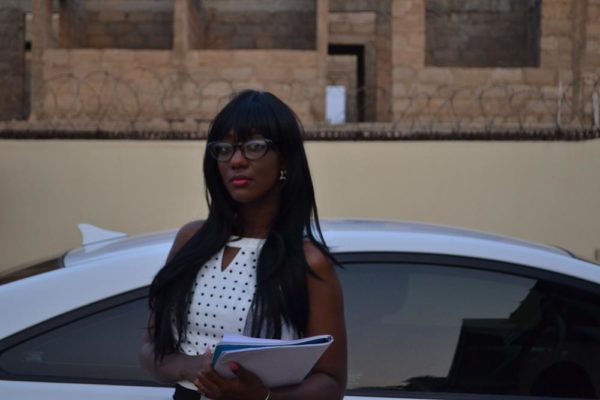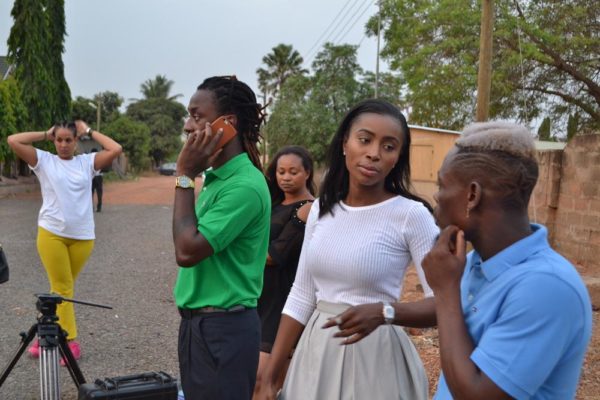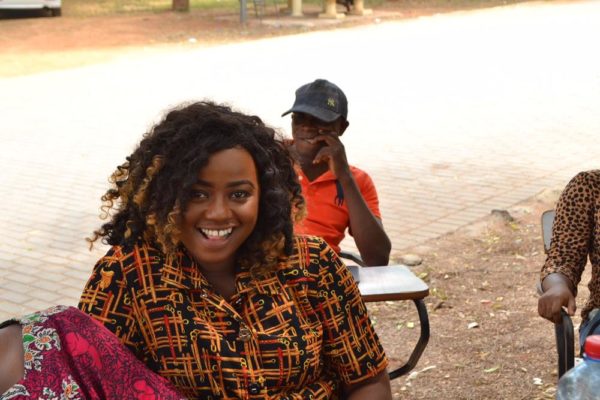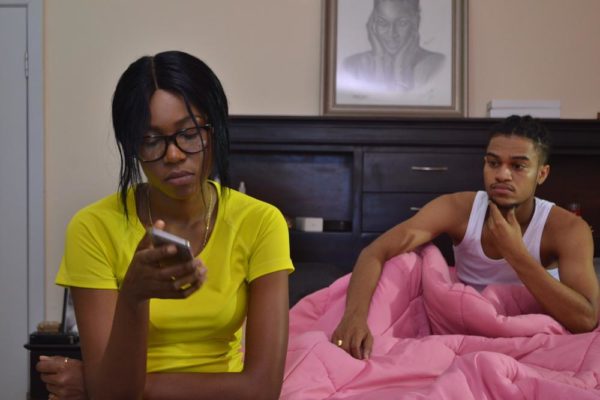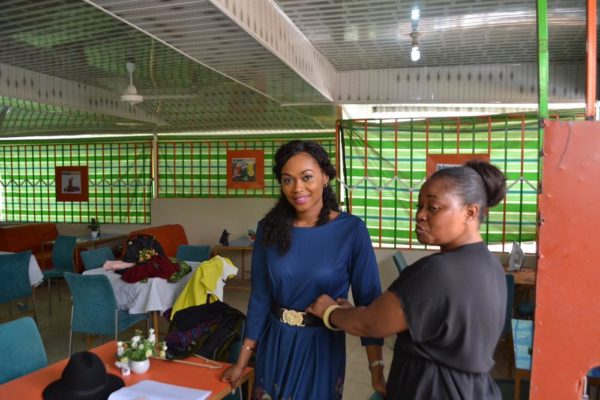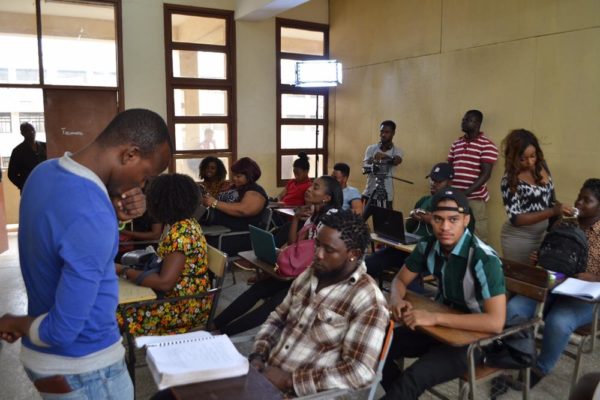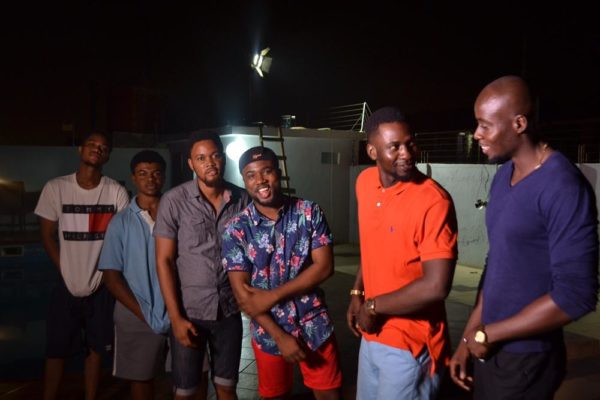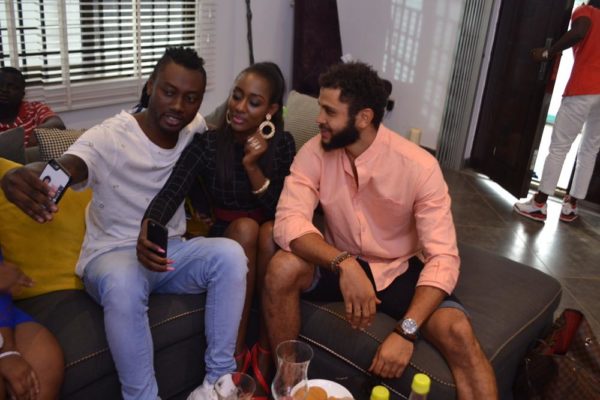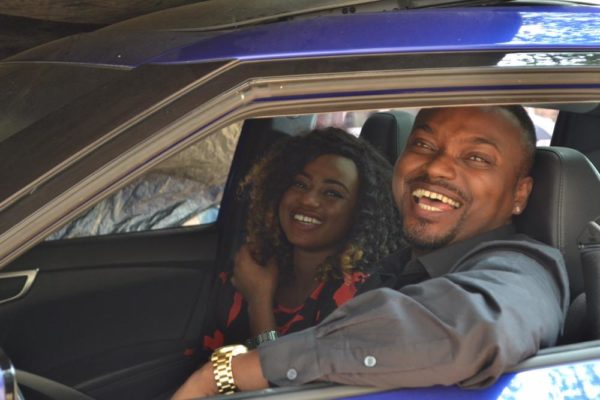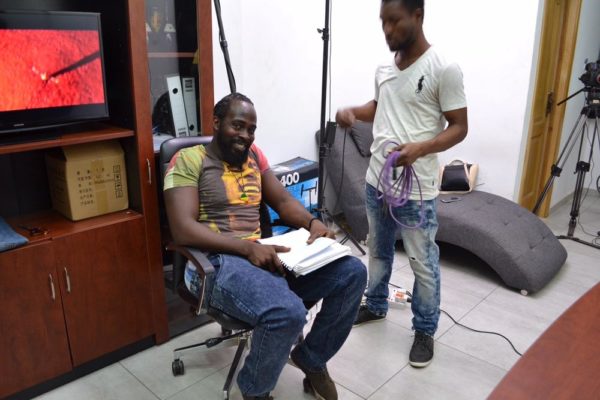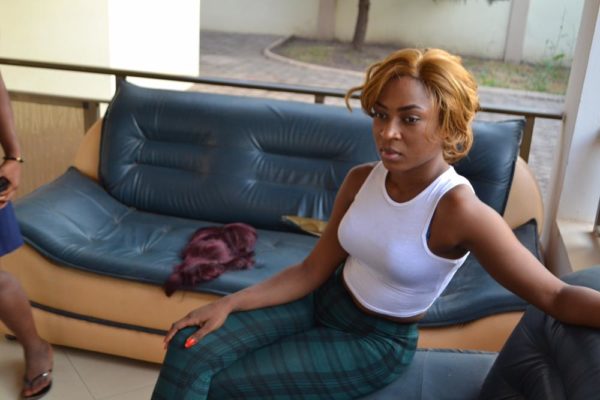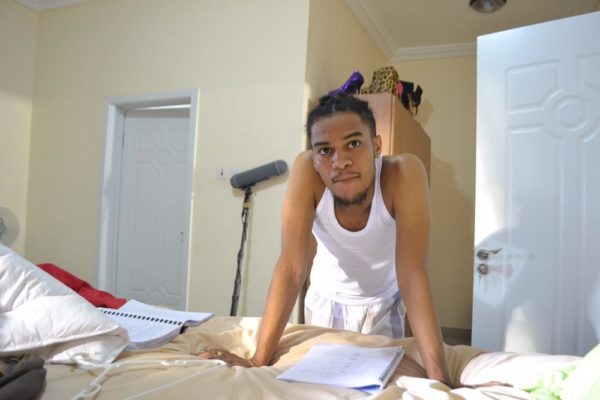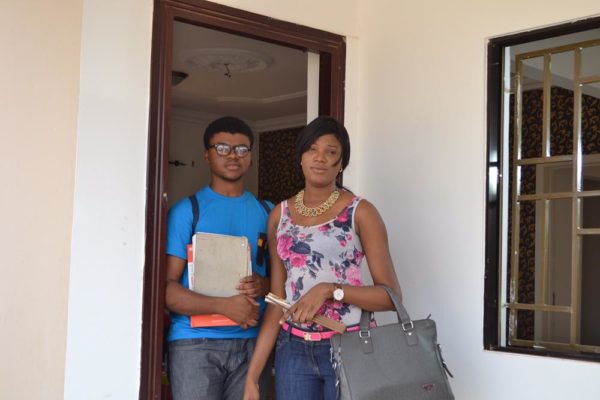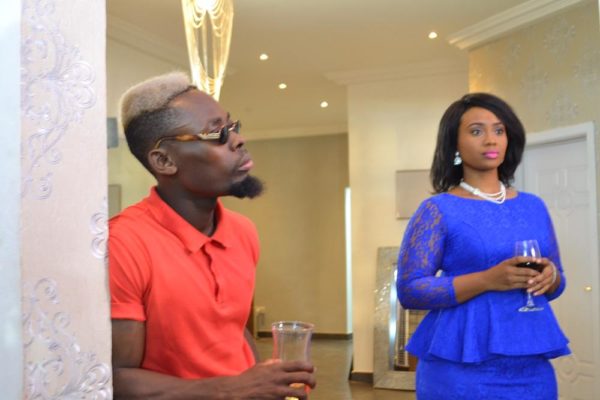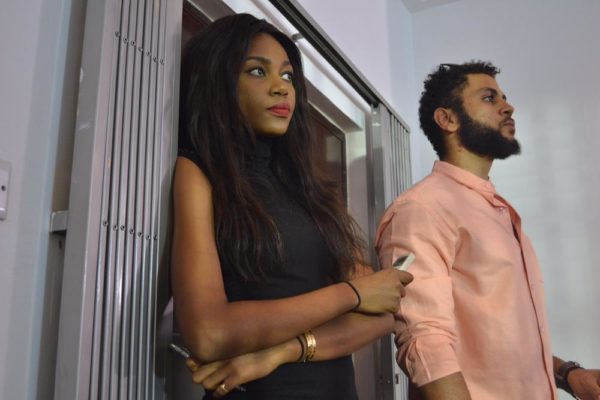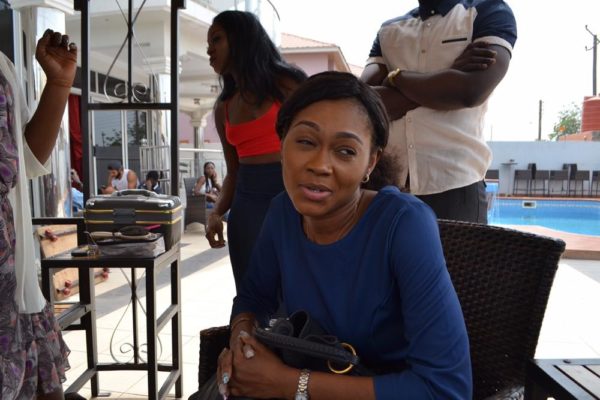 BN reached out to Yvonne Nelson on her new project from YN Productions and she says:
"Heels & Sneakers is a TV series will grip the audience and cause them to watch every episode since it employs the use of cliffhangers that keep the audience in anticipation and suspense of the next episode. It is the most relatable series that does not only dramatize events but also reflects society as it is. What I'm excited about is that almost everyone in the series is a new face except me, Tana Adelana, Jose Tolbert and Kweku Elliot. There are over 50 new faces and that's what I wanted.  I wanted to introduce people who want this as bad; the younger ones who need the platform. I want to empower people in the industry and this is my own little way".
"Heels & Sneakers" stars Andrea Owusu, Regina van-Helvert, Belinda Dzattah, Ian Wordi, Sultan Robert, Fritz Johnson, Cyril Sackeyfio, Cynthia Nassardine, Yazzi Stush, Raymond Kyeremanteng, Matilda Owusu, Joshua Tachie Menson and Pappy Kojo.
Watch the trailer below.