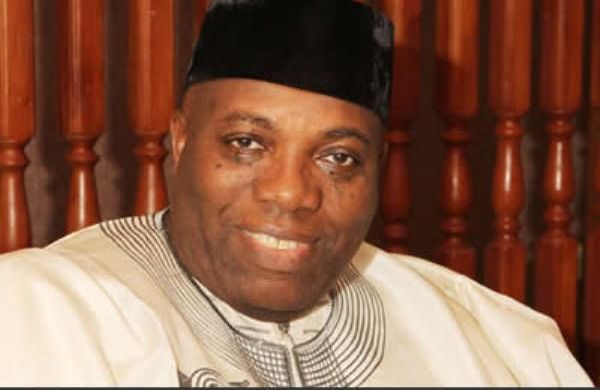 Doyin Okupe who was a former Media aide to ex-President Goodluck Jonathan has said that he and former President Olusegun Obasanjo has settled their differences.
Okupe said in a Facebook post on Friday that he prostrated before Obasanjo, pleading earnestly for forgiveness.
Okupe who criticised Obasanjo in defence of Jonathan during the latter's tenure as president, said that Obasanjo scolded him before finally forgiving him. He said that they both embraced and kissed each other.
Read his post below:
Last Sunday, in the company of some friends I met with Baba Obasanjo principally to try and settle and resolve the misunderstanding that has existed between Baba and I since I joined the Jonathan's Administration.

Vintage Baba, he descended on me heavily and vented his anger copiously.

I prostrated and held his feet as a well trained Yoruba man and pleaded earnestly for his forgiveness, occasionally given short explanations for areas I considered my actions were misunderstood.

Also typical of Baba, ever willing to forgive a repentant son, we embraced, I even kissed him as a loving son.

Politics sometimes is such a bad business, you hurt your friends and even benefactors, but its all that is well that ends well.