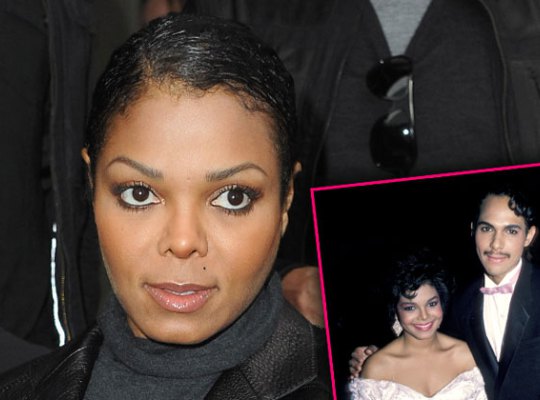 Following Janet Jackson's announcement that she and husband Wissam Al Mana are having their first child, her ex-husband James DeBarge has come forward to state that Janet Jackson had a secret daughter in her late teens when they were married and that she kept the pregnancy a secret from him and the world.
In an exclusive interview with RadarOnline, James DeBarge claims the daughter has been in contact with him via emails and that she is willing to do a paternity test.
In his interview he talks about how the child reached out to him, why Janet Jackson probably kept her a secret and more.
See excerpts below.
On how she reached out to him: Someone had contacted me. She spoke to me by email. The first time was two years ago. I have not been able to directly see her face-to-face…She was angry because another child was trying to come forward and say that she was our child. So she did out of anger.
On why she reached out to him: She described as much as she could tell me because she was very fearful at the time. She was very angry about people running with this story about this [other child] being my baby. She got very angry. She's like, 'Papa I want to help you out.' She had so much of personality and she was so accurate with everything she was saying, it was only things that I and Janet know. No one else but god, me and Janet. She called me 'papa'. She didn't want to get her mom in trouble. She wanted to do it quietly. She didn't even want Janet to know.
On how she found out about her real parents: One of her adoptive parents died. Her adoptive mother and on her death bed said she told her. She confirmed it on the deathbed.
On if he had known about the adoption: I hadn't known [that Janet had a baby]… not for sure. I went on a search. Someone went through some serious changes to make it impossible for me to find. This had to be some serious inside work being done with the paperwork. Someone was working with them.
On how he felt when he found out: I was hurt and I didn't know why I was hurt. I think I was hurt because I had mixed emotions. I felt kind of left out and I felt like it was unfair. At first, I felt like this was the worst thing in the world that happened to me. I was so depressed by it at first. It would have to be hidden from me if she wasn't a part of my life all the time and I didn't know anything about her. There's no way it could not have been hidden. I didn't know. Had I known, I would never have kept it a [secret]. I would have been very proud of her.
Photo Credit: RadarOnline