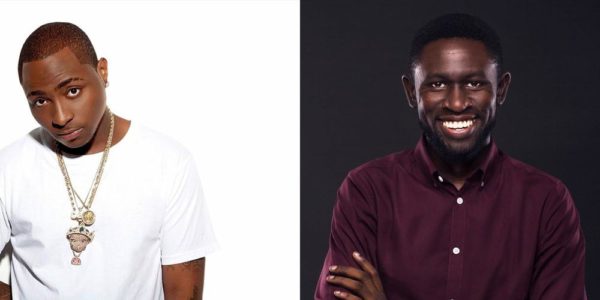 There's just so much drama going on this year and celebrities are not here for any "disrespeck".
A few days ago Pulse Editor-in-Chief and music critic Osagie Alonge released his latest #FactsOnly video and in this edition he talked about Davido's newest signee Mayorkun (click here) and how his new video garnered over 1 million views on YouTube in just 10 days.
According to Osagie, "How come you from nowhere, you drop your video and you hit a million views, fam it is not possible. Don't call a dog a monkey for us."
Replying to this on Twitter, Davido warned Osagie to keep his (Davido) name out of his (Osagie) mouth. Davido asked Osagie "Who u epp?".


Osagie actually started the video by giving props to Davido for enlarging his coast as a businessman and record label owner.
Watch Osagie's video below.