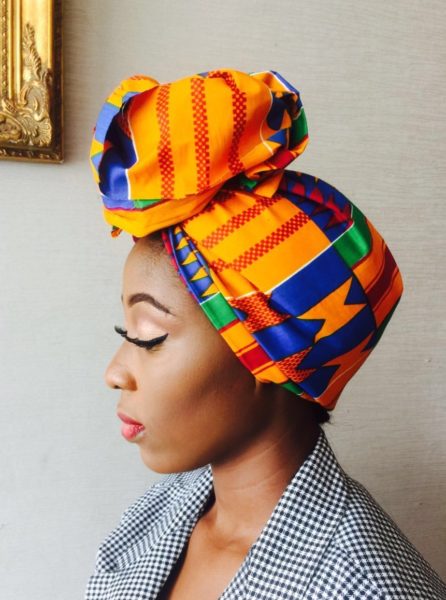 Dear Single Bestie,
It can't be easy… being single in our society today. Too many people in your business, questioning your decisions and trying to hurry your heart faster than it wishes to go, but guess what? This fearful image of 'society' that you have is made of individuals like you fighting their own demons everyday.
An organism is just a mass bundle of a million cells; so is the society… just a mass bundle of humans like you. Nothing to fear, no need to fret girl!
I remember our last conversation, and I picked four points from all you said which I would like to address.
1. You would actually love to get married someday
2. You are scared of ending up with the wrong person
3. You are ashamed to admit to other people that you actually want to be married because you don't want to be seen as desperate, so you put up a front
4. You think the pressure from your parents would end once you get married.
My sister, I know I am not yet up to ten years in marriage but the wisdom of Solomon has nothing to do with the age of Methuselah, so if you would take my words to heart… they might help you.
First, it's okay to want to be married…it's also okay to not want marriage. It's a personal decision, and one that should be made strictly personally! Remember, 'society' is made up of people like YOU, so let's not start on what 'society' thinks.
There are those who excel perfectly working alone, and there are those who only rise to their fullest potentials within the provisions of a team. Trust me, you won't stop being my dearest friend if you decide not to get married…our friendship isn't built on that. Secondly, your fear is normal and well-founded. I mean, given the news we wake up to everyday, one would be insane not to be scared!
Heck, I am happily married but I am still scared of waking up one morning and seeing a total stranger in my bed (no pun intended). You see, life happens. Death, infidelity, financial loss, accidents, sicknesses happen but none of these stop our motion. We can only do so much and believe for the best.
Nwanne mu, having colleagues who state boldly that 'marriage is crap' and they don't want a part of it shouldn't make you feel like your desire is illegitimate. They want what they want…you want what you want. Period. I should add that there are happy and good great marriages out there…in this same terrible 'society' of ours.
Yes, there are men who still cook for their wives. There are men who help in cleaning the home. There are men that still take their wives on dates and show them how much they care. There are men who drive past a boutique, see something nice and pick up for wifey.
There are married women who have never been slapped (or even threatened to be slapped) and there are married women who do not have lazy husbands or devil incarnates as in-laws. Remember how you were bullied in junior high school? You hated school and always longed for the holidays.
Remember? In that same school, I had a terrific time because of my older cousin who was a senior and sheltered me. Does your experience make our school bad? Did the presence of bullies in our school write out the school? Do you remember how happy you were when the bullying stopped, once you reported to the House Mistress? I remember you saying 'knowledge is power' and Tracy corrected you, saying 'applied knowledge is power' because so many juniors knew they could go to the HM but were too scared to do so.
We all passed through the same school, but had different experiences. Same goes for marriage. If you still have the desire to get married someday, please take your time. Don't cave in to the pressure. You don't want to start now to bend backwards to society girl! I got married before the 'where is your husband' pressure started, but you think I escaped? Oh No, I didn't! "Where is the baby? What are you guys waiting for? Did you miss your period yet?" So we had our beautiful daughter and you would think the pressure was over, right? So when is the next one coming? You need to give birth sharply and rest! Don't use birth control oh, those drugs would damage your womb (from some non-medical personnel of course) These days, I can't put up my girl's picture on social media without having at least two people ask me when the next one is coming!
How about when you are pregnant? You would feel the pressure to give birth vaginally, by fire by force! Because 'that is what makes you a Hebrew woman'! I heard of a lady that passed on during child birth. She had been told her pelvis was too small for the baby to pass through, and a Caesarian Section was recommended. This was during her pelvic assessment; three weeks before her EDD. This sweetheart refused to hear nay. In her church and in her family, it was considered a win for the devil if she didn't 'push' herself. So prayers and fasting entered the equation but nothing changed. She was in labour for two days before common sense prevailed. Unfortunately, she and the baby were too stressed to come out alive. Talk about pressure! Now is the time to figure YOU out and develop that tough skin that would get you through life, because pressure waits at every milestone and if you can't deal with it now, that's what we should be working on.
So ore mi, what exactly do you want? Do you want to be a happily single, upwardly-mobile lady fulfilling purpose and touching lives? I have a great imagery for that.
I imagine we would have lots of amazing girl trips and you would move faster up the career ladder than I, since you can do longer hours, make urgent trips on a whim and can afford to stay out of town for long stretches. Of course, you could drive a better car than I, because while I am buying clothes every quarter (they grow too fast) and new toys, giving pocket money and buying groceries, you have your hard-earned money for YOURSELF. So yes, I would have to leave the minivan parked at home when I come with you on those girl trips in your Mercedes convertible (PLEASEEE make it an C class ☺ ).
If you think you would love to get married, then by all means, wait on the right one. It would break my heart to see you hurt; so please take your time before you decide. I have a great imagery for this one too. Summer vacates, we can drop the kids at your mom's or mine and have a couples' getaway…like the one we had in Accra during undergrad…only this time, the sex would be legal *winks*.
You can also drop the kids at mine when you and hubby want time alone or if there is an important conference you need to go to…or just because the kids want to spend time together. Oh…the family time fun we would have at the beach! That art studio I pointed to you the other day, and at Disneyland!
Maybe we would enroll the all kids at one uni and then have them stay together in a flat, so visiting time would be fun as well! And then soon (yea, soon) we would be planning our daughters' weddings (if they allow us to) and raising our grand babies together.
You see my dear friend, your life would turn out beautifully whichever way you choose to go. And I would be right there with you all the way…because that's what real friends do. So don't give in to the pressure, because those who matter don't care about your marital status, and those who care certainly do not matter. The next time we gist, I would give you some inside scoop on how you can tell the frogs from the princes *winks* some little mistakes we overlook in dating that eventually lead to bigger wahala in marriage. You don't want to miss that!
Love you, Ore mi.