Hollywood actress Sarah Jessica Parker is one fashionista who takes the Met Gala seriously and has given us some major fashion history moments with her looks for the previous Met Gala events. So when a Nigerian fashion blogger on Instagram made a shady comment about her outfit this year, SJP had to clap back.
Fashion blogger Ivy Marshall posted a photo of Sarah Jessica Parker, Diane Von Furstenberg and Madonna at the Met Gala and called them for not following the theme of the event, 'Manus X Machina: Fashion in the Age of Technology.'
See the Blogger's Post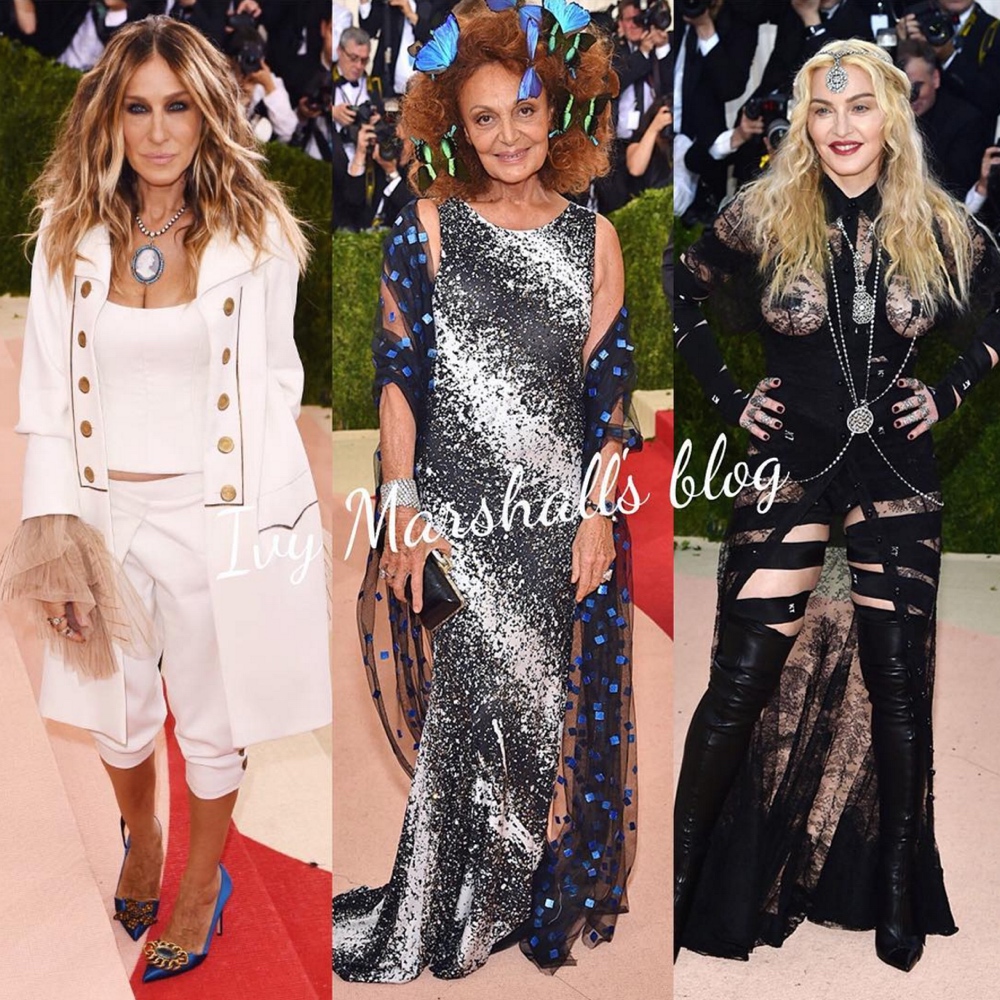 Caption:
"The 2016 Met Gala Theme was "Manus X Machina; Fashion in the age of technology" and this trio didnt get the memo @sarahjessicaparker @dvf @madonna ?? #fashionforward #Metgala #fashionblogger #ivymarshall"
Sarah Jessica Parker responded ever so politely in the comments section of the post saying:
"Got the memo. Always welcome thoughts but I'm a stickler for the theme and pay close attention to what it means. Every year with great consideration, research and conviction. The understanding of man and machine, how they intersect, when and why is what we considered. Perhaps you weren't aware of the technology used in the details and embellishments of the design. Or perhaps you simply didn't like what I wore which is completely fine but you can't accuse me of not paying close attention and adhering to the theme. With respect and warmest regards, sj."
Here are a few other comments after SJP's response.
@thedishmaster: I still don't get the point made by @sarahjessicaparker Because she used technology to create a dated look then it's one with technology? I love the look but I don't understand how it intersects with the theme. Downton Abbey uses technology for their costumes too but it's still from a different era. Perhaps I'm dense, but it baffles me.
@lovebigbootyjudy; You know I've been thinking about this for a few days now and I know you think @sarahjessicaparker and the other beautiful ladies are not within the theme but I really think SJP nailed it. The theme is Manus X Machina and while it seems most opted to play ode to machine with metal accessories and light up dresses, it looks to me that SJP went back to the beginning of fashion for man showing where we started. At one time something similar to this was the height of fashion society. Just because she didn't wear metal (a lot of people didn't) doesn't mean she didn't get the theme. She was just representing man instead of machine.
See SJP's previous Met Gala outfits
2015 Met Gala. Theme – 'China: Through The Looking Glass'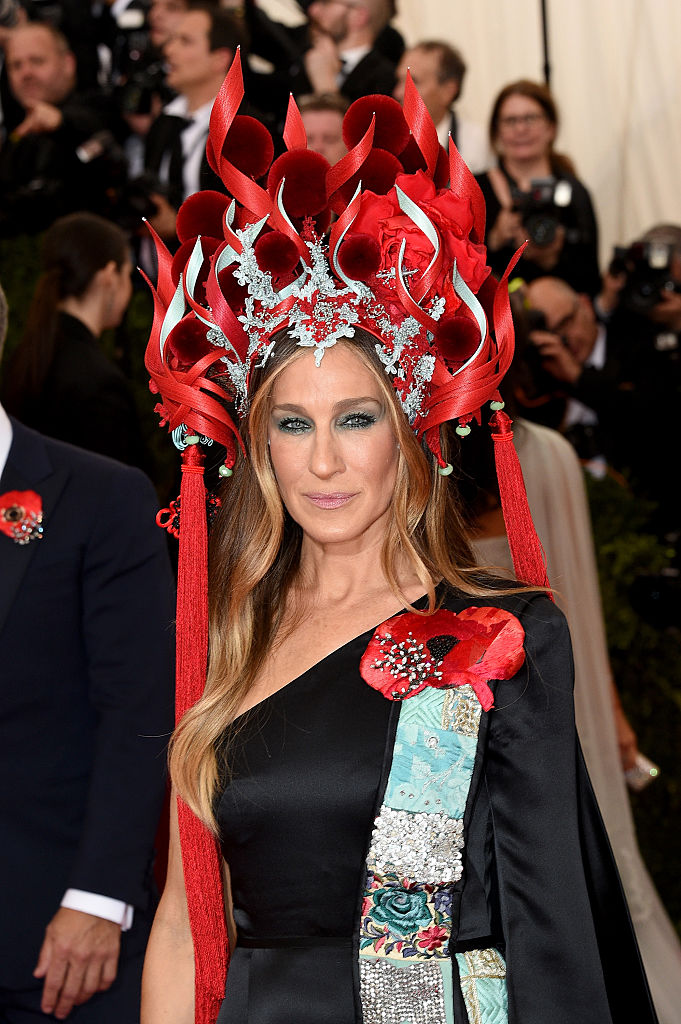 2014 Met Gala. Theme – 'Charles James: Beyond Fashion'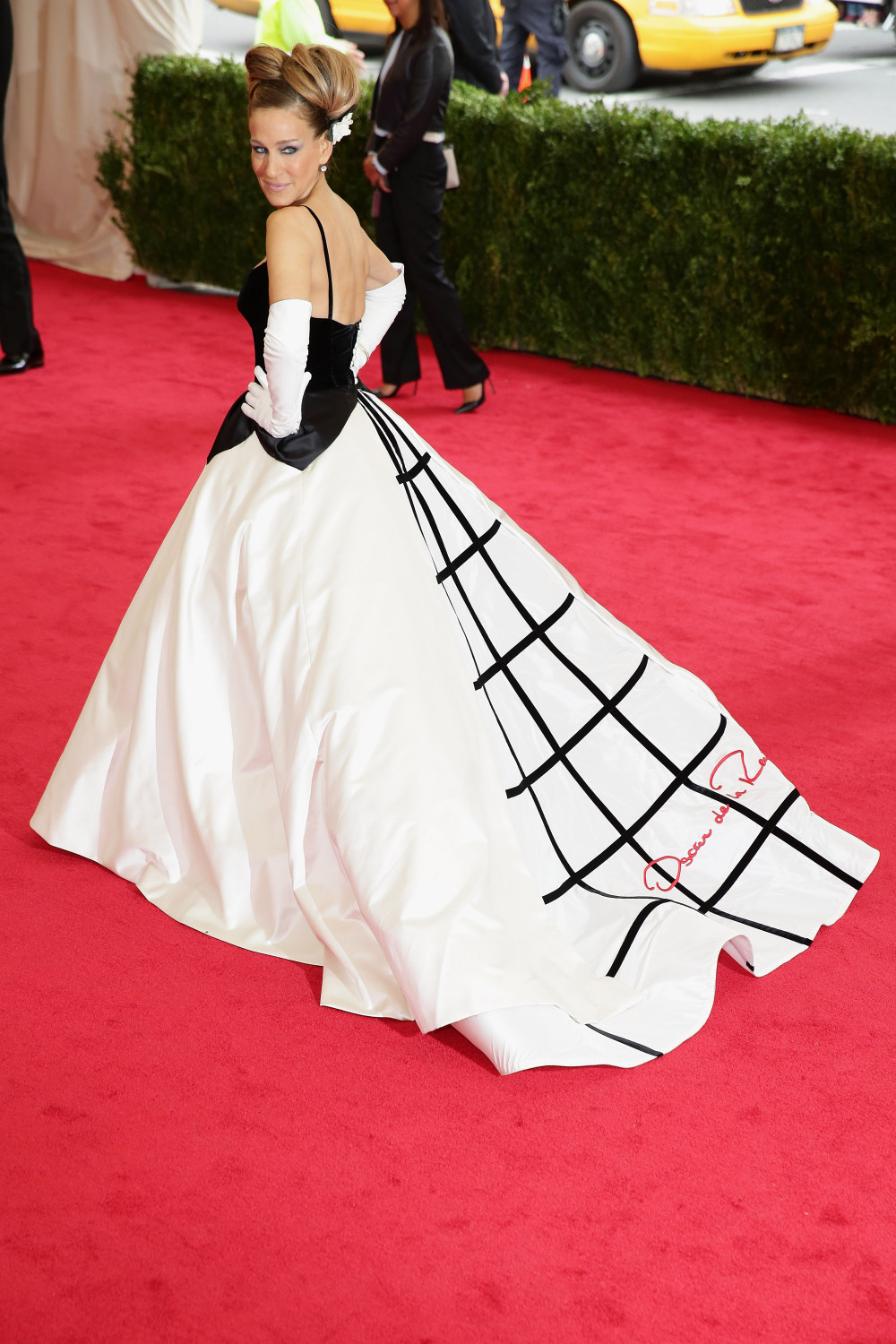 2013 Met Gala. Theme – 'PUNK: Chaos To Couture'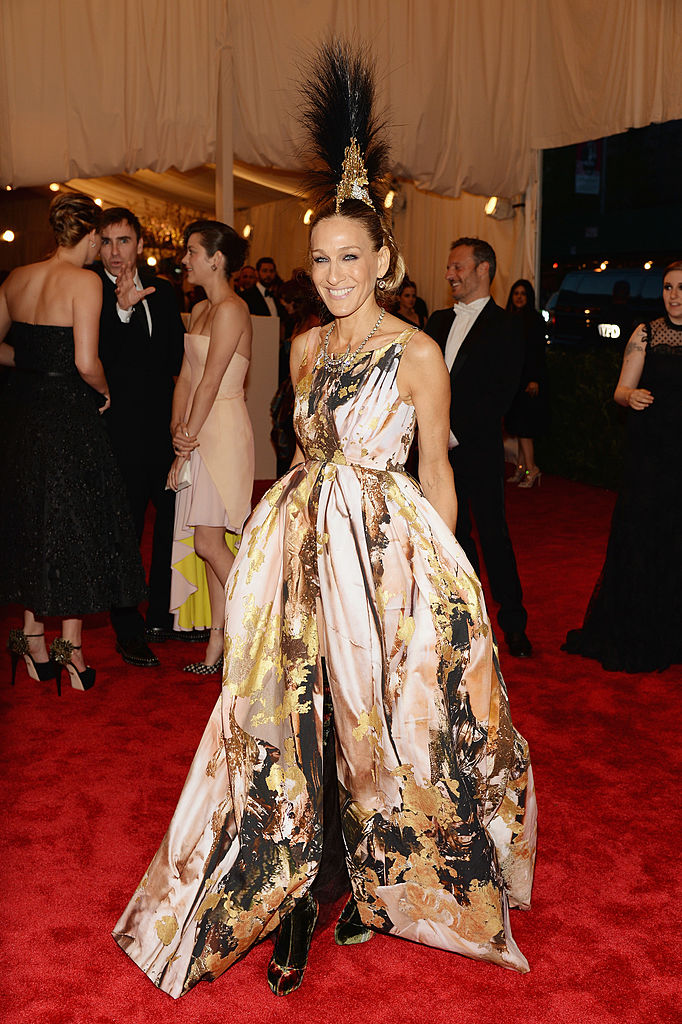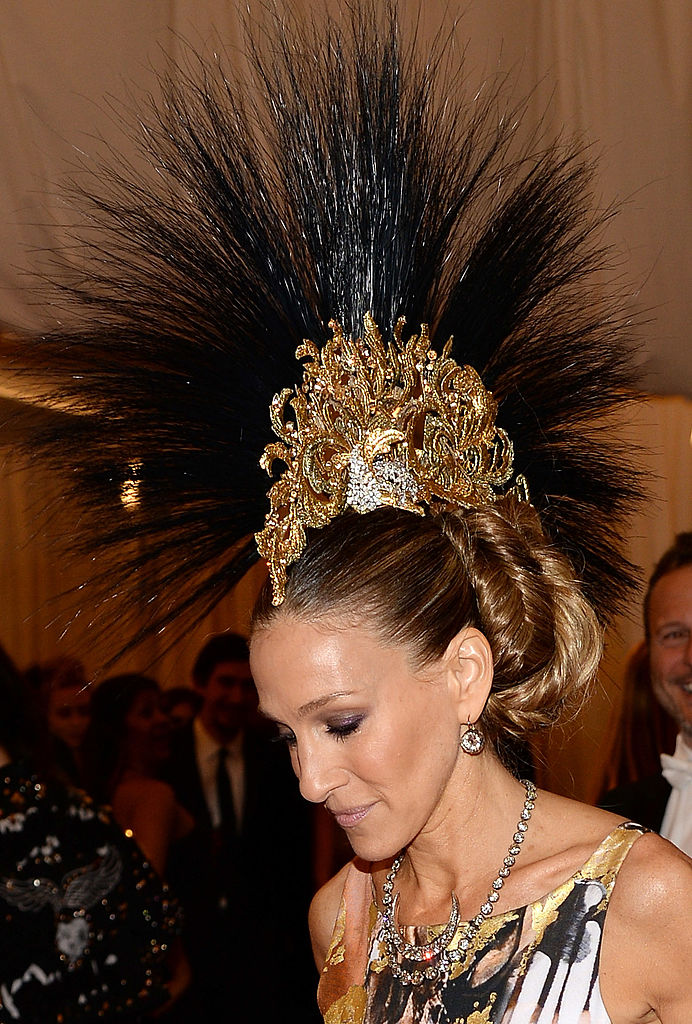 What do you think of SJP's outfit?
Credits: Ivy Marshall | @ivymarshallsblog, Larry Busacca/Getty Images, Neilson Barnard/Getty Images, Dimitrios Kambouris/Getty Images.