The Currys are fast becoming one of our favourite couples! They've recently been featured in the June issue of Parents Magazine. Superstar NBA player Stephen Curry and his wife Ayesha Curry who has her own cooking show and cookbook, were also photographed with their adorable daughters, 2 year old Riley and 10 month old Ryan.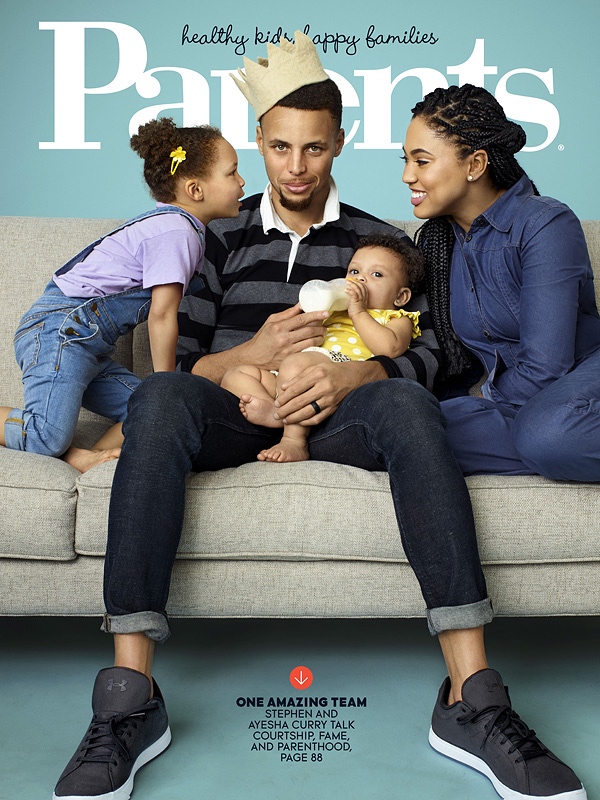 In the interview, the couple talk about their early stages of dating, how they were both focused on God and attended the same church group as teenagers. They also reveal their pregame ritual, share their thoughts on baby number three and also mention they have matching tattoos.
When asked how they stay connected on a long road trip Stephen Curry said "FaceTime helps me a lot. I feel like I'm at home even though I'm not. My girls get to see me, and Riley is at the age where she asks where I am and when I'll be back, counting down how many "sleeps" until Daddy gets home."
Read more of their interview here on Parents.com watch the video here.
See more Photos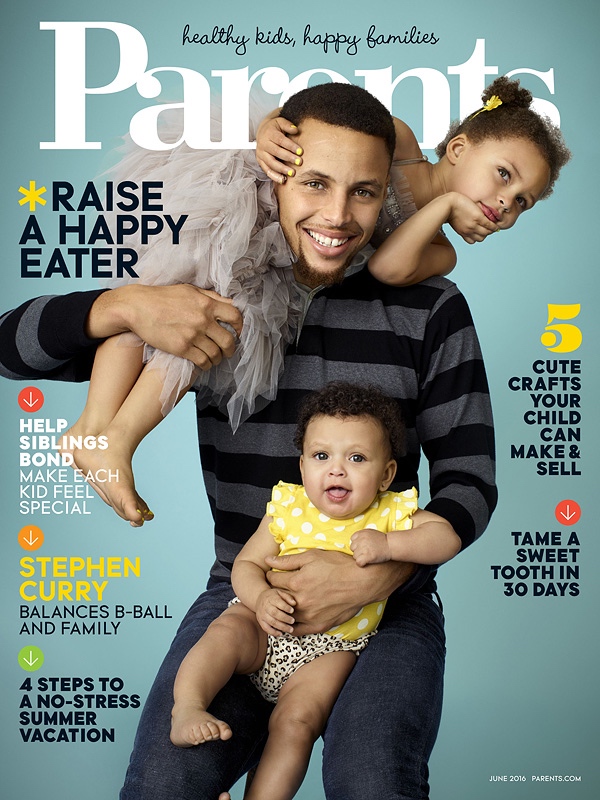 Source: Parents.com