Yesterday when actress Annie Idibia posted a quote about women using their kids against their fathers and gave a shout out to Sunmbo, one of the mothers of 2Baba's children, a number of her followers pointed out that it looked like she was calling out 2Baba's other baby mama, Pero Adeniyi.
This morning Pero Adeniyi's sister, Eniola Titiloye, went on Annie Idibia's page to express her hurt at Annie's words. She also went on to reveal that Annie Idibia was acting out because 2Baba got to see his kids after 2 years of being kept away from them by Annie.
Eniola made several accusations, which have since been deleted from Annie's page, but not before Annie told her to get off her page.
See the comments below.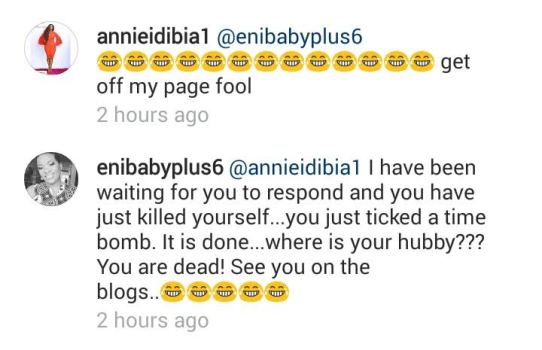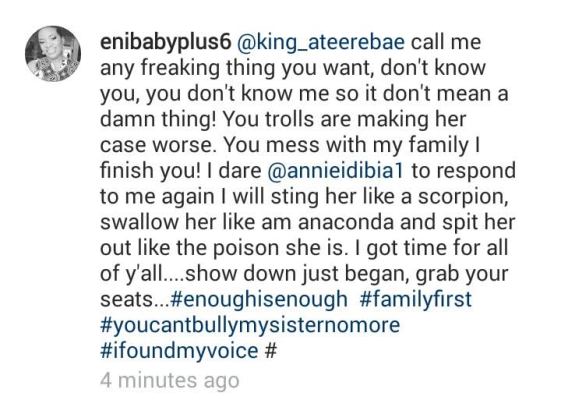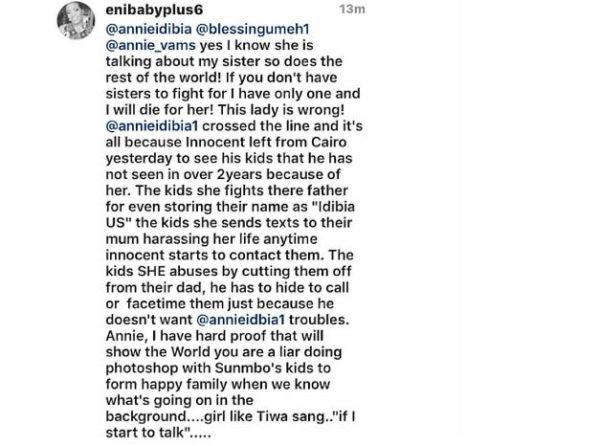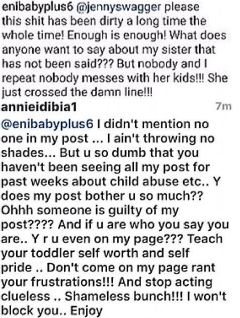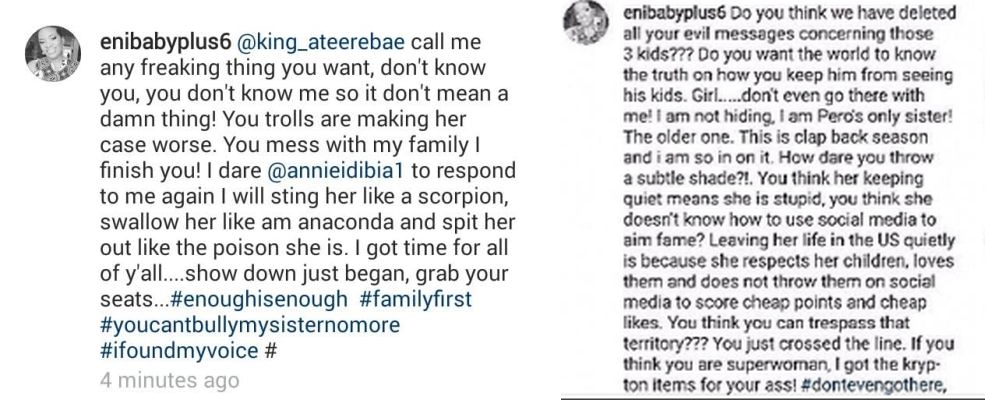 Annie Idibia's followers have started sharing their own opinion with some of them verbally attacking Eniola while defending Annie.
Another Instagram account has also come out to publish photos of 2Baba with his kids from Pero as at yesterday night.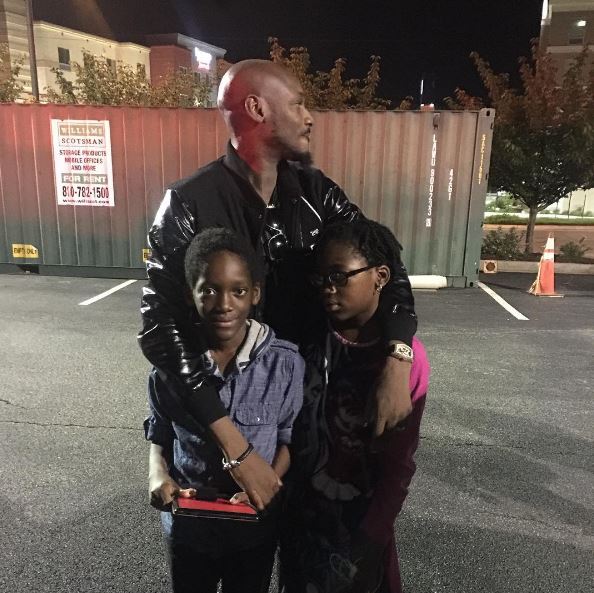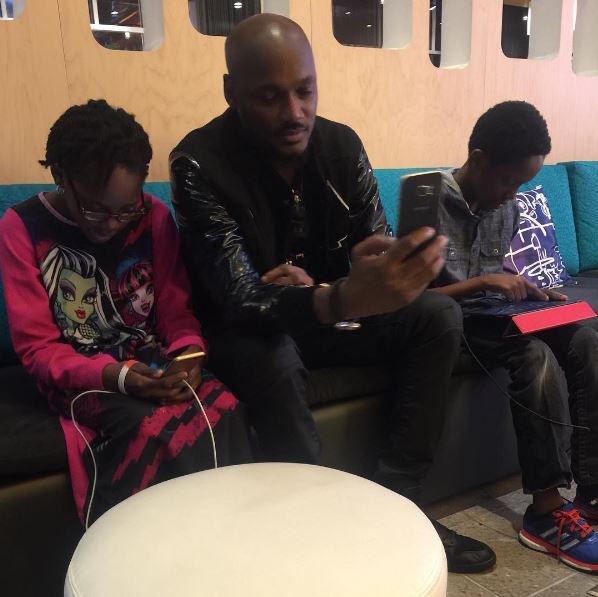 Photo Credit: Instagram.com/iamfunmi