Beautiful surprises and enough to go around as Verve and Quickteller keeps putting smiles on faces with rewards to make you tingle.
This is the deal. Use your Verve Card on quickteller.com and stand a chance to be among the 500 lucky winners.
Be part of 300 winners who will go home with N16,500 for making their cable TV subscriptions, 100 lucky winners of N5,000 who will emerge for making Data subscriptions and that's not all; 100 winners will be rewarded with N5,000 for making Fund Transfers on Quickteller with their Verve Card.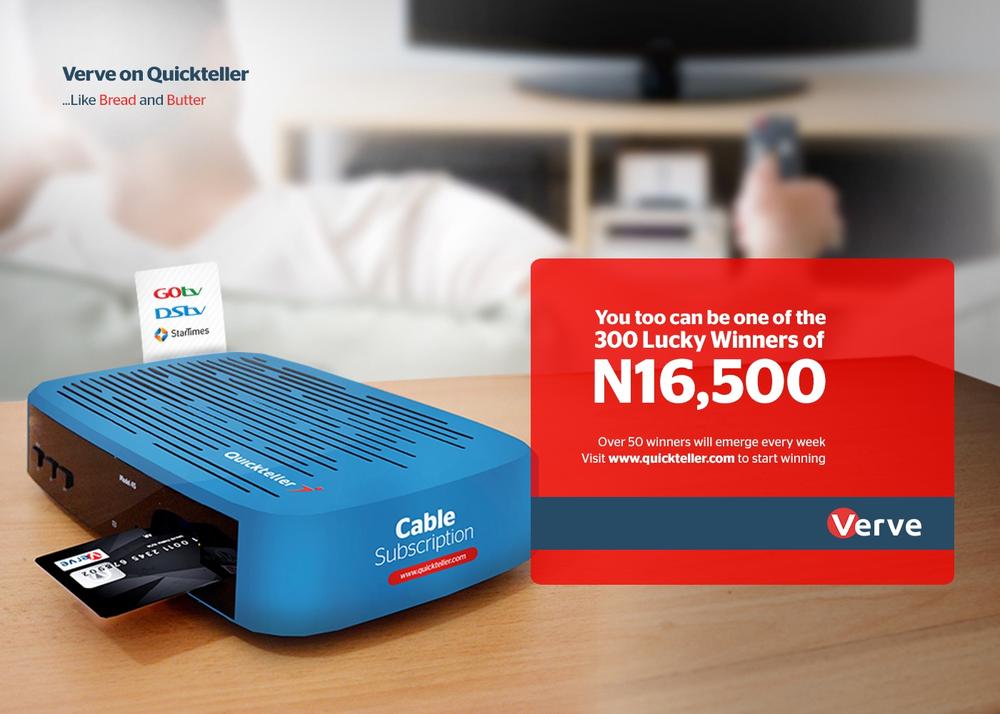 Don't be left behind! Move over to the combo that is like bread and butter; keep making those transactions with your Verve Card on quickteller.com and who knows, you just might be one of our lucky winners.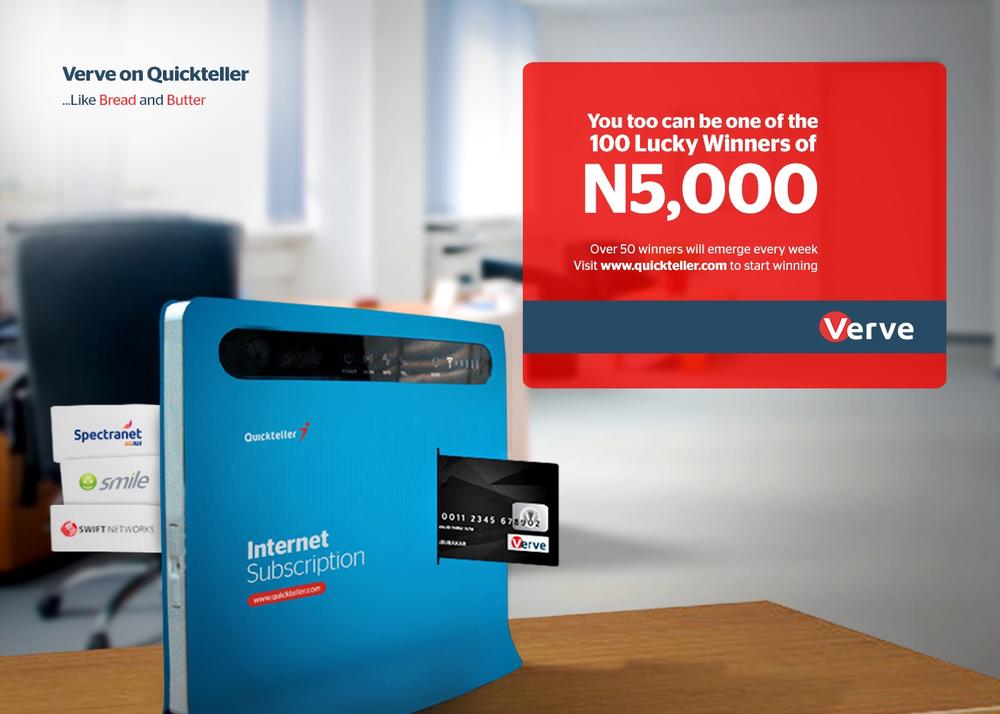 So what are you waiting for? Go, make those transactions! Don't forget to tell a friend. Verve on Quickteller, it's like Bread and Butter. #UseVerveOnQuickteller
____________________________________________________________________
Sponsored Content