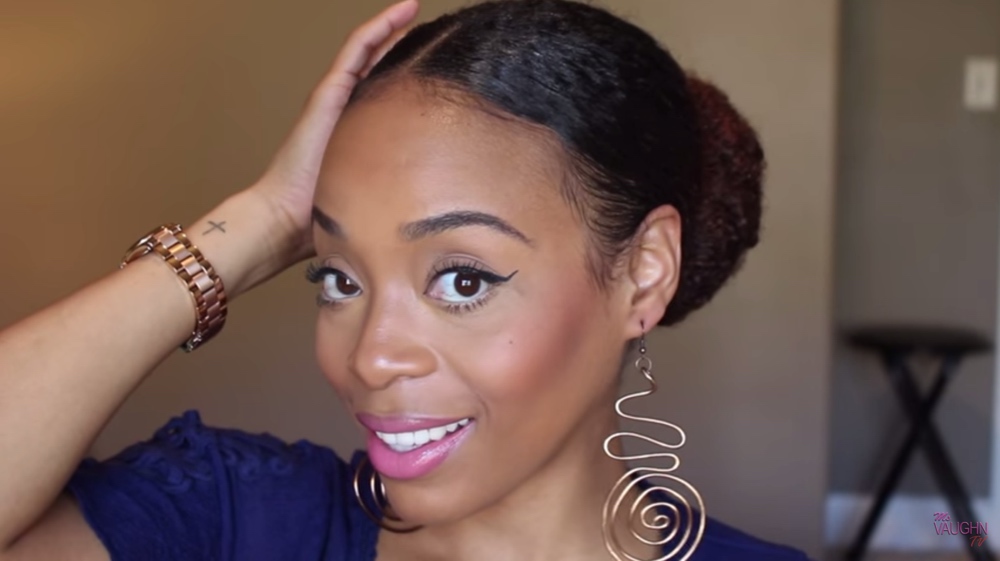 In this tutorial, natural hair vlogger Vaughn of MsVaughnTV is showing us how to achieve a giant bun with natural hair. In the video, Vaughn mentions that most times our buns look small because we go around the ponytail twice with our hair bands and make it too tight, which also isn't good for the health of your edges. Instead, she places her hair band loosely around her ponytail and uses bobby pins to creat a fuller looking bun with the ponytail end.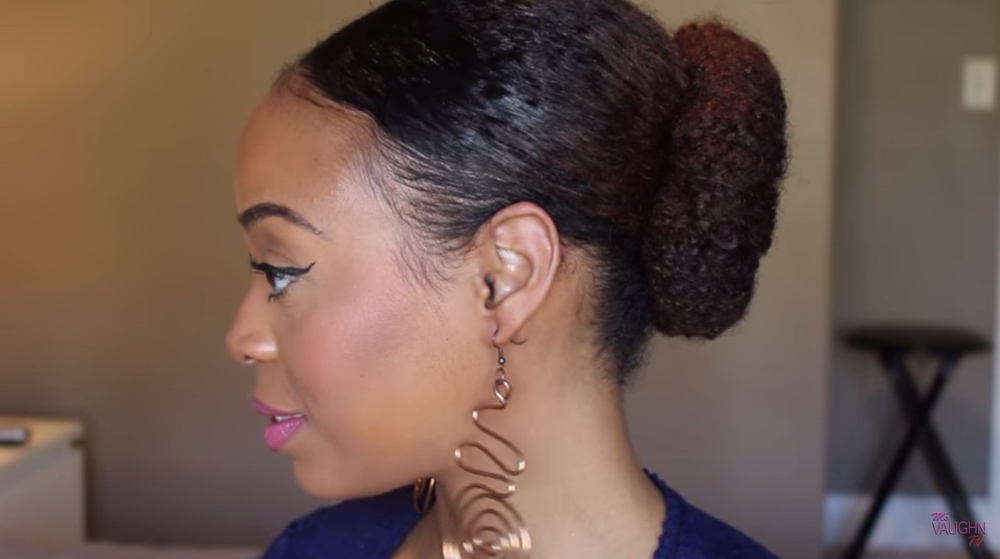 The bun hairstyle is a classic and it's perfect for any occasion. It's simple to do and it's also very versatile. You can wear it on stretched hair, on the top of your head for a high bun or on the side as well. You can also add flowers and jewellery to make things more interesting. And if you don't want a giant bun, you can always make yours smaller.
I prefer to do mine on stretched hair because I like the sleek finish it has, it's different from my usual full afro look. There's a picture of my bun below and like I mentioned earlier, the bun is quite small because I tightened the ponytail and wrapped my hair band around twice. I'll definitely be trying out Vaughn's cheat code for giant bun the next time I do this style.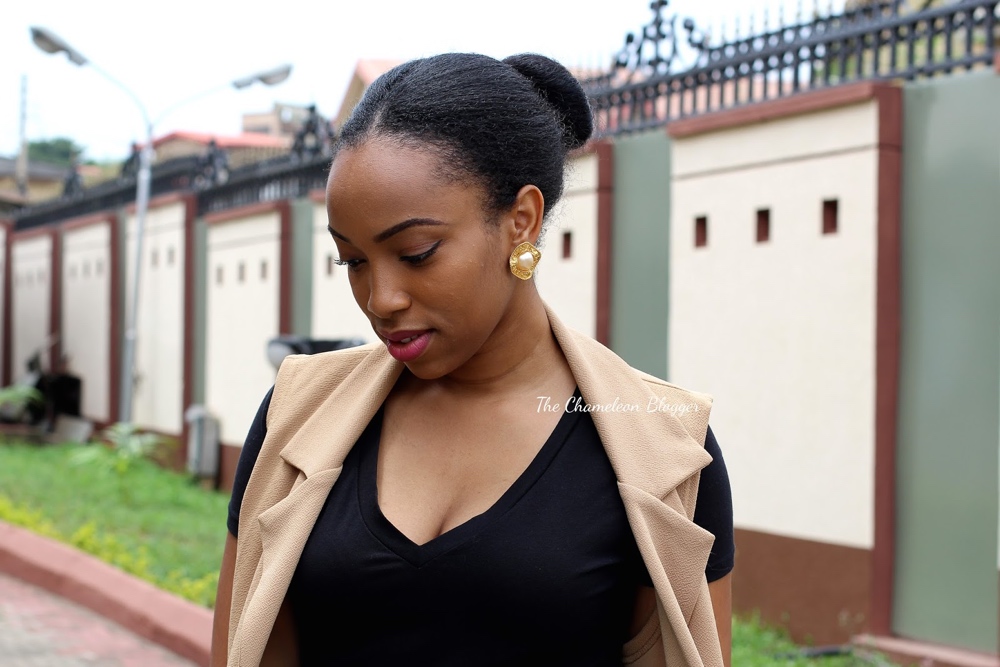 Watch the Video
Photo Credits: CurlsUnderstood, MyNaturalSistas, TheChameleonBlogger