Chelsea Clinton and her husband Marc Mezvinsky have announced the birth of their second child and first son Aidan Clinton Mezvinsky.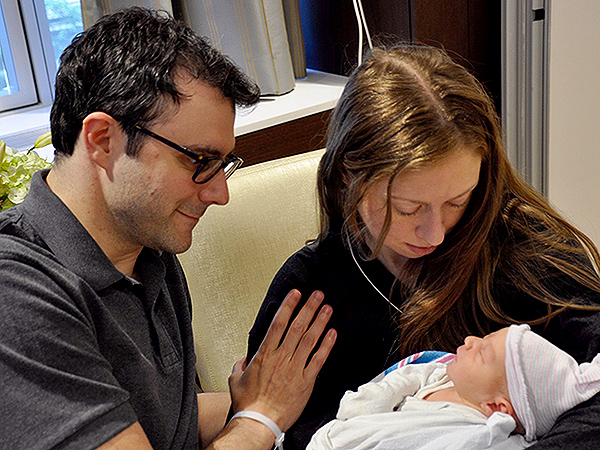 If her mother, Democratic Presidential Candidate Hillary Clinton wins the election, Chelsea's children will enjoy the distinct position of having 2 grandparents who have occupied the position of President of the United States of America.
Chelsea had this to say via Twitter
Marc and I are overwhelmed with gratitude and love as we celebrate the birth of our son, Aidan Clinton Mezvinsky.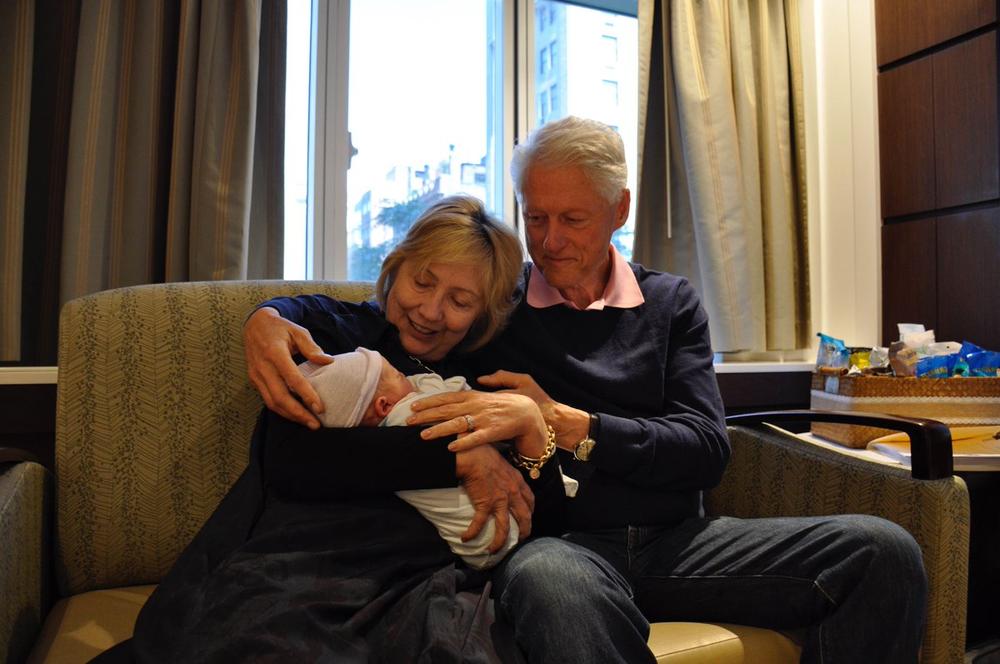 Both Hillary and Bill Clinton shared their joy via their Twitter accounts;
From Hillary –
What a joy being with our new grandson, Aidan. So grateful. -H
From Bill –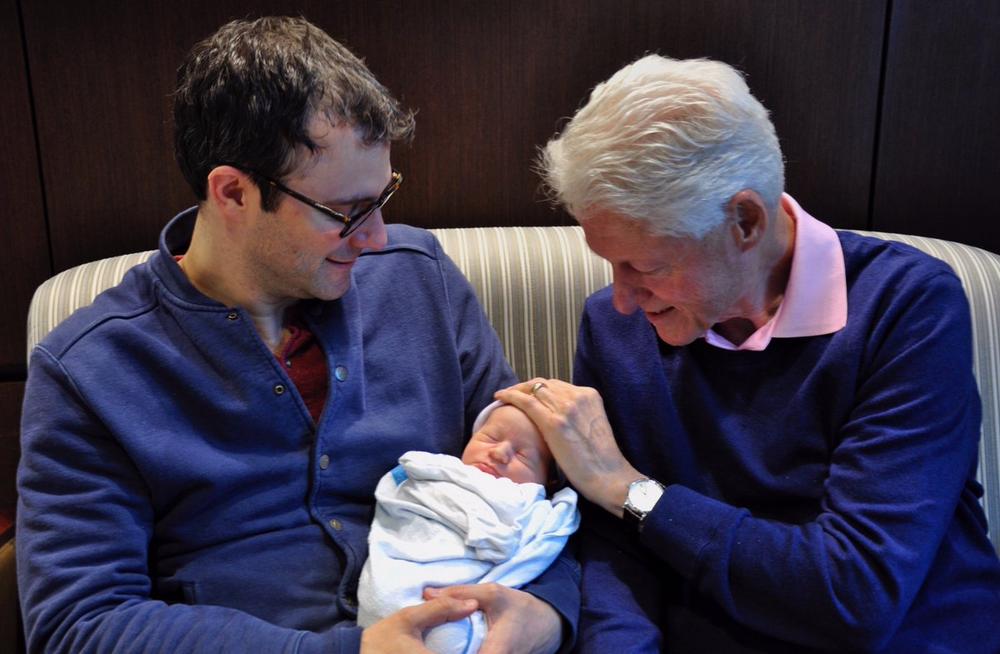 Aidan has made two dads very happy this Father's Day. Hillary and I are thrilled for Marc and Chelsea!
Photo Credit: Twitter