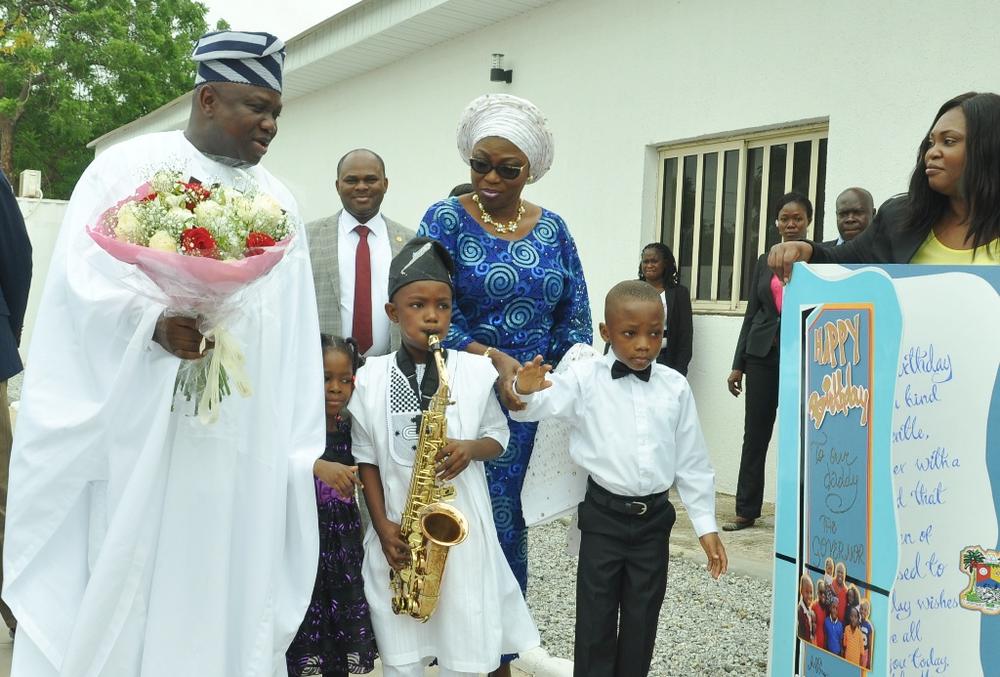 Governor Akinwunmi Ambode on Tuesday turned 53, and he marked his birthday with a special luncheon to raise funds for the provision of three Mobile Cancer Centres across the three Senatorial Districts in the State, with a call on Nigerians to join hands together to wage war against the scourge.
Ambode speaking at the #GivingTuesdayLagos event called on all Nigerians to join hands to fight cancer.
"Lives are lost every day to cancer and this is unacceptable. This is why the Lagos State Government carries out public health programmes focused on cancer.

I believe that the government alone cannot solve every problem; everyone has a role to play. In my one year in office, I have come to realise that even with the best will in the world, Government cannot do everything. The real challenge before me as Governor of Lagos is how I unite public, private and philanthropic sectors in building our state.

I am therefore, glad that through this private sector led initiative I can play a role in helping to advance the BIG WAR Against Cancer for the well-being of not just the good people of Lagos State but Nigerians in general.

We can only achieve this goal with the generous support of all people of goodwill. Without these donations, the goal would not be reached and the opportunity to save lives would be lost.

This is not really a celebration but a call to service. Against all odds; against all the things happening to the economy in the country; against the numbers; against the anxieties and the panic, we are still able to stand up and gather ourselves together and say we want to give back to humanity, that is symbolic and key for me and I think we must commend ourselves that all hope is not lost. There is more value to us and humanity in championing this course," he said.
The #GivingTuesday event founded by the United Nations, was  put together by the Committee Encouraging Corporate Philanthropy (CECP-Nigeria), and is observed worldwide.
See Photos below:
Photo Credit: Twitter – @AkinwunmiAmbode