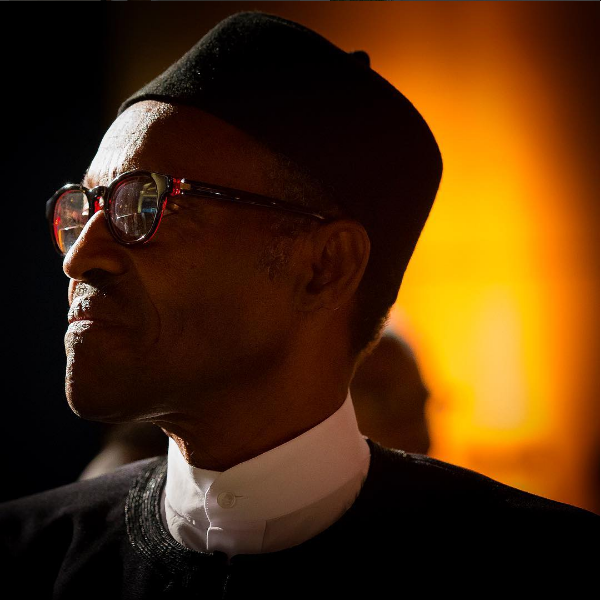 The people of Ogoni in Rivers on Friday thanked President Muhammadu Buhari for the launch of the clean-up of their environment and other oil impacted communities in the Niger Delta.
HRH Godwin Giniwa, Chairman, Supreme Council of Ogoni Traditional Rulers, said his people were happy that President Buhari kept his promise of implementing the United Nations Environment Programme (UNEP) Report.
Giniwa said the time Ogonis were mourning was over with the launch of the implementation of UNEP Report.
He said the failure of former President Goodluck Jonathan to clean-up Ogoniland was a mistake.
"I was very disappointed. I want politicians to keep to their words as President Buhari has done," he said.
The traditional ruler urged the President to ensure that the Bonny-Bodo road was constructed and the Ogonis axis of the East-West road completed.
He also urged the president to appoint of Ogoni people into positions of trust.
Ginwa thanked the Minister of Transportation, Chibuike Amaechi, for standing for Ogoni people when it mattered most.
In his Remark, Legborsi Pyagbara, President, Movement for the Survival of Ogoni People (MOSOP) said the launching of the implementation of UNEP8 Report confirmed Buhari as a man of integrity.
"The flag-off of the implementation of UNEP Report is a clear testament to a leader whose word has become a bond and had set him apart from other leaders across the continent.
"President Buhari is the latest export of the African continent to the global community on issues of leadership, honesty, integrity and discipline," he said.
Pyagbara said environmental restoration of Ogoniland was a central plan of their struggle hence the launching was the beginning of victory.
"Our strategy of non-violence has been vindicated with the launching of the clean-up of our land initiated by the President," he said.
Dr Peter Medee, President of KAGOTE, an Ogoni elite group thanked Buhari for taking the bold step to kick-start the implementation of UNEP Report.
Medee said the people of Ogoni have been in environmental devastation for years, so it was a thing of joy that the clean-up had begun.
"Ogonis were mocked for using non-violent ways to drive our struggle to the shore but today we have been vindicated because non-violence has been rewarded. We are indeed very proud of President Buhari. Who else is your brother than who that will care for you", he said.
Medee said they would give Federal Government the needed support to ensure that no amount of trouble would derail the process.