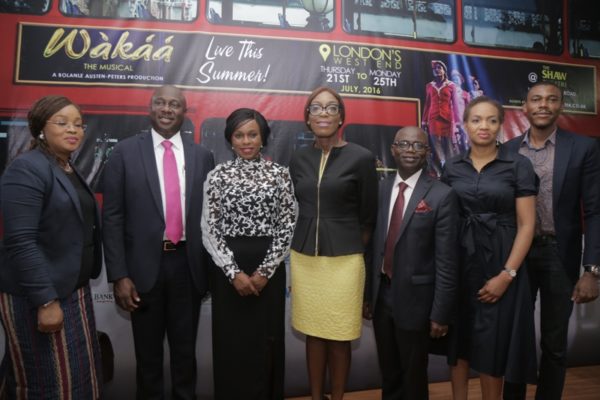 Nigerian theatre achieved a remarkable feat with the recent announcement of Wakaa! The Musical debut in London's West End. Sponsored by MTN Foundation as part of its contributions to the development of arts and culture, the stage play is the first Nigerian musical to ever make it to one of the world's major theatre districts.
Speaking at the press conference to announce the feat, the Executive Producer and Director, Wakaa! The Musical, Bolanle Austen-Peters said,
"We are very pleased to have the MTN Foundation as a major sponsor of our acclaimed show. This support means a lot to us and it is this kind of motivation that spurs us to do more."
Also speaking at the press conference, the Executive Secretary, MTN Foundation, Nonny Ugboma said:
"The MTN Foundation believes in the viability and uniqueness of the Nigerian arts and culture industry and that is why in our 10 years of existence we have dedicated some of our resources to promoting the re-birth of this industry through various initiatives including the MTNF/MUSON music scholarship programme and supporting ace productions such as Wakaa!"

"We are definitely excited to be a part of this African renaissance story and grateful we have a role to play in exporting our original content while showing the unrivalled talent and potential that Nigeria and Nigerians have to offer to the world" Ugboma concluded.
Here are some pictures from the press conference.
_________________________________________________________________
Sponsored Content