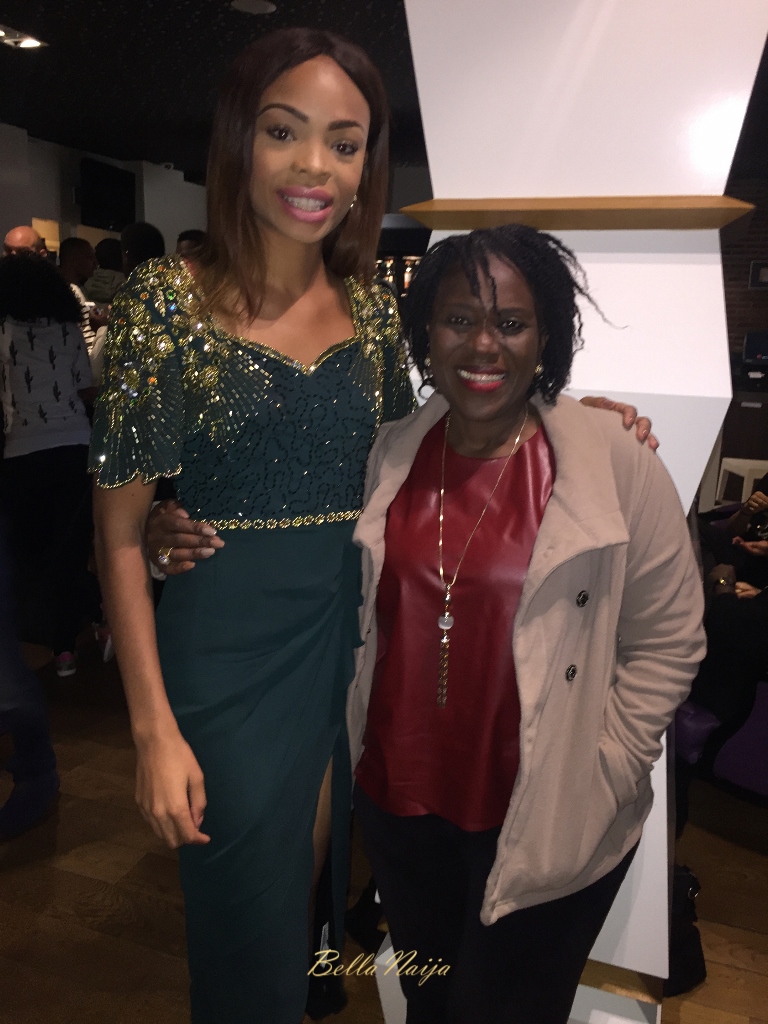 Hi BellaNaijarians – Happy Sunday!

I am back with the fifth edition of BN Self-Examine Sundays and I am super excited to share my inspirations for more than one reason. Firstly, I would like to thank Victor, Dear Dee, Adio_Braimoh, Grace of GOD, Loveth, One tall girl and Tomi Whensu for their sweet words of encouragement on my previous post on Patience – click here if you missed it!
Inspiration is a two way thing, you inspire to BE INSPIRED! Often enough we all live ignorant of what has inspired us to become the person we are today. I believe it is that inspiration that uniquely distinguishes one person from another. Anyone you have ever met has had an impact on your life whether it is positive or negative.
Consider how fortunate you may be if your positivity outweighs the negative, how many sacrifices people have made to get you to where you are today? How many risks you have undergone to ensure you do not fail in life, to create a better tomorrow for yourself and others around you.
It is a blessing to be a blessing and it is also good to be good. The current outbreak in this world is saddening, but there is still hope for a greater future because of the successes of those of our past.
Showing gratitude or even acknowledging those who inspire you with a "thank you" can really go a long way.
Back in April, 2016 I was given the opportunity to meet one of my role models Nigerian actress and director Joke Silva, stunned by her presence and life achievements I asked if she would write something memorable for me to keep in my personal book, used to reflect on past experiences.
She humbly stated: "one is at age in which you question if you have achieved anything, then you Lydia came unexpectedly and unplanned and gave me inspiration, there is nothing more inspirational than that. To be an inspiration by "being"  that's inspiration."
She left me the gift to consider the legacy I want for myself, "your existence is enough for others to be inspired by". I initially started this series because of my bad habit of over-thinking everything. I wanted to create a medium to share my thoughts with others as I knew I wasn't and couldn't have been the only one going through most of these things.
My mother has always told me: "there is nothing new under the sun, you are not going through anything that nobody has not experienced before."

So what do we do with all our inspirations? You work hard to leave your mark, using the role models you have chosen for yourself as the foundation of your next big move. In the words of Nigerian Founder & CEO of Glam Brand Agency Bola Balogun " you will find your tribe", a group of like-minded people that will help you achieve your goals and preserve your name as nothing short of "Phenomenal".
I began my journey with BellaNaija as a blank canvas and BellaNaija Founder & Social Media Expert Uche Pedro has added so much colour to my journey, she has opened my eyes to the talent I had hidden inside even though my mind was clouded with the harsh realities of life.
Nigerian Film Producer/Director and my KLM Flight buddy Kunle Afoloyan, Co-Editor of BellaNaija & Social Media Maven Ink Eze and my dearest friends Toyin, James, Belynda, Razaq, Yinka, Faiza, Anna, Mary and Victoria have also made me believe I can open any door I want as long as I push myself, and leave my emotions aside.
So today consider these 3 things to jump start the beginning of awesomeness in your life: Who am I? What inspires me? and How will I be remembered?
"I am nothing less than a glitter of gold, a shimmer of silver and a hint of bronze found in the eastern hemisphere" – diabanjo

Watch Adesua Etomi's inspirational "Who Am I?" video below!