BN Style presents Collection Conversations, a weekly round up of all the collections and look books from African designers featured on BN Style from the previous week. Collection Conversations features Eki Ogunbor & Richard Akuson sharing their individual thoughts on featured collections from the previous week.
***
Eki: Next is Akpos Okudu. It's cute but there's a lot of tulle
Richard: Yes. Just too much tulle, frills and ruffles, I can not even see the definition of the model's body and that's what's most worrying. Like in the picture above, I can hardly differentiate the model's waistline and bust.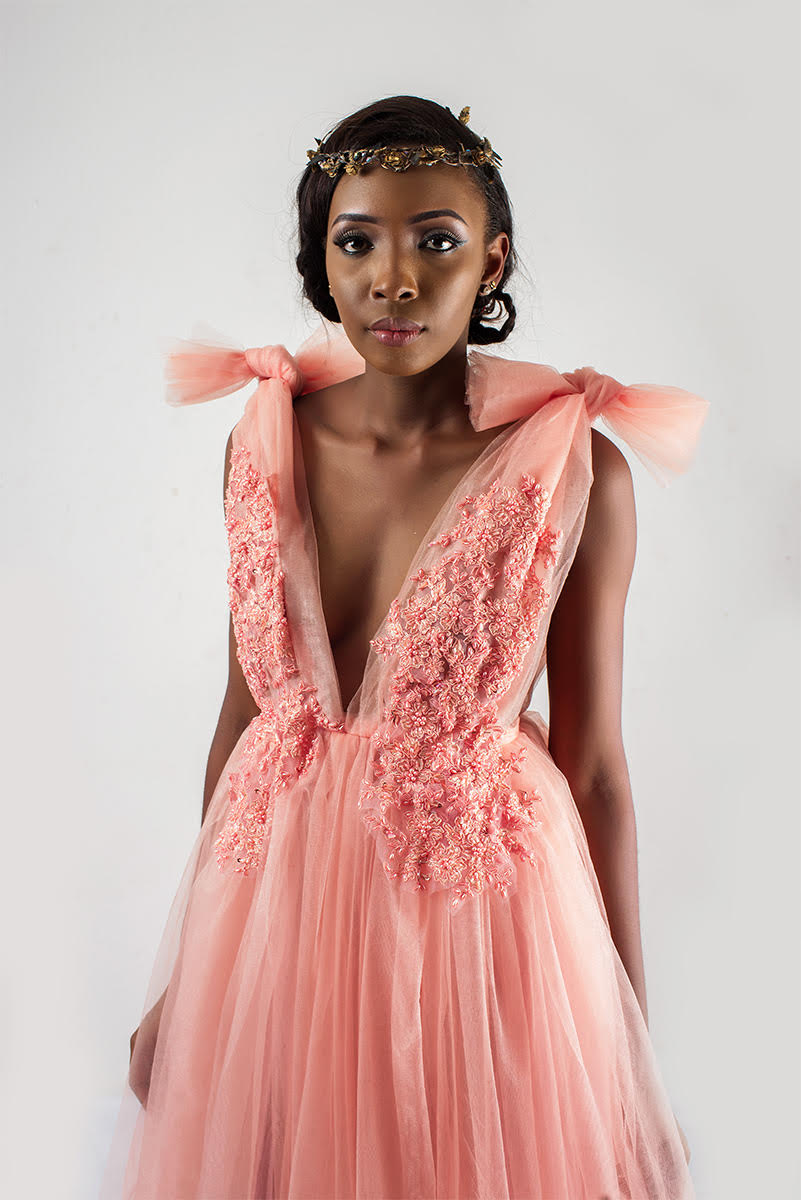 Eki: ???? Richie rich
Richard: It's just a straight line that does not flatter her figure at all. It's unfortunate Lol
Eki: ??? Do you have a fave? Cuz I don't really know how I feel about this collection I like the colours and how feminine it looks
Richard: And I have seen this detachable train enough to last me 3 more lifetimes, it should please stop. I beg every soul reading this. Please let this stop. Did you mean the femininity of the colours or the designs?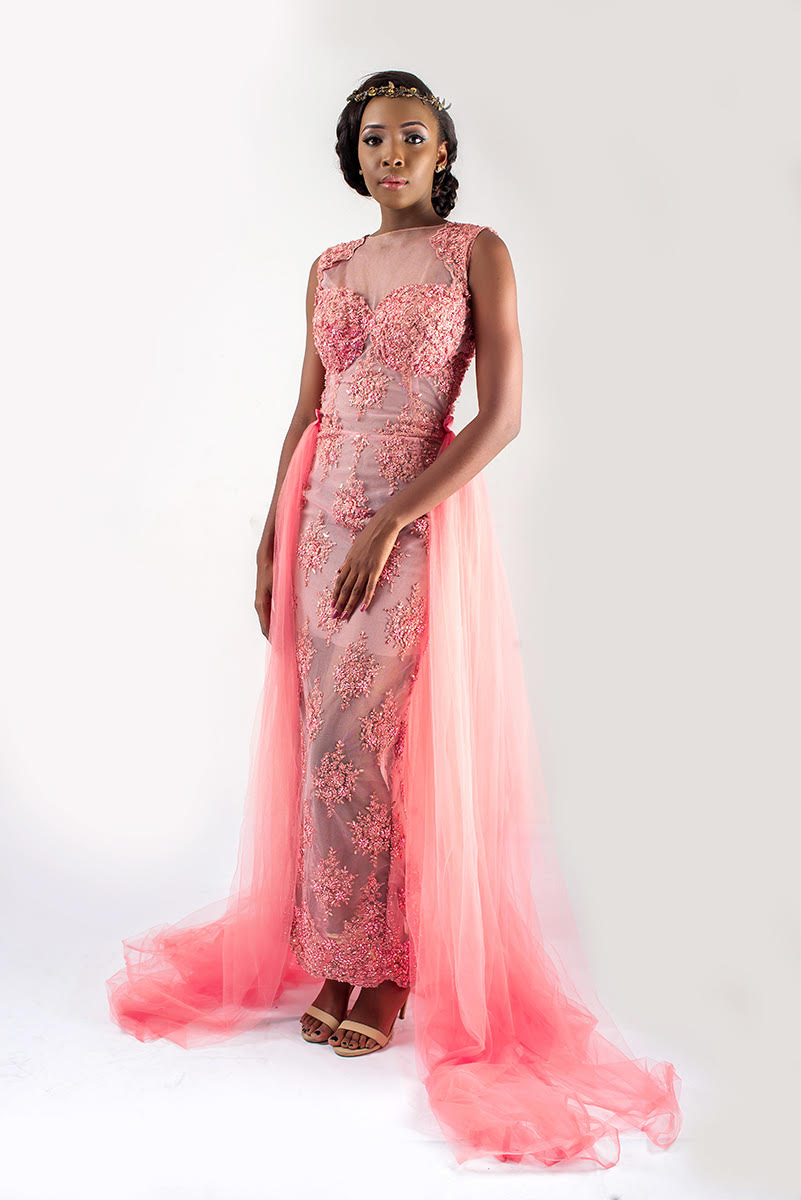 Eki: The designs with all the embellishments, tulle, lace and florals etc But the colour scheme I also like, it adds to the femininity too. Inspired by pink skies and sunsets.
Richard: Here's the sash-like waist line extends too much, making her have an unusually long trunk and that pushes the crutch area downwards making her legs look very short. It's a matter of proportions here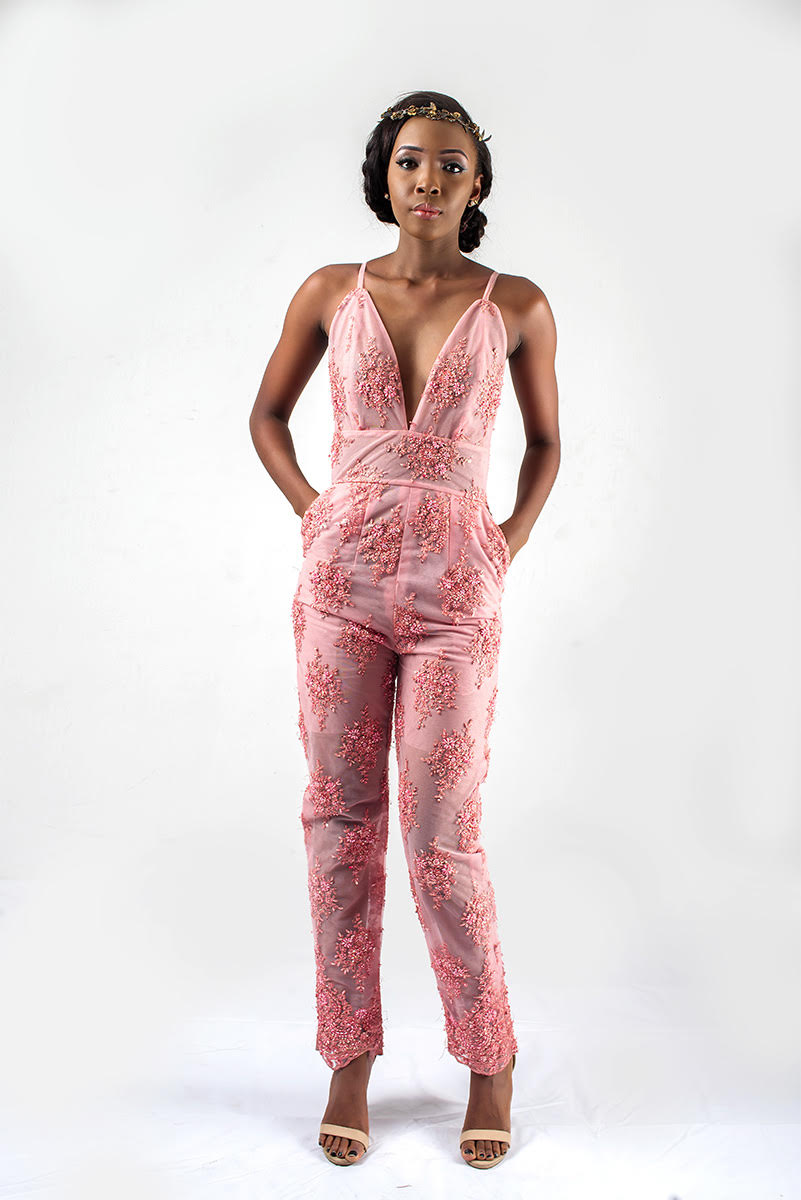 Eki: And maybe the pose isn't really helping ?
Richard: Here too, no waistline definition, just straight lines on the opposite ends and the concentration of embellishments on the bust area makes it look heavy and flat, no definition again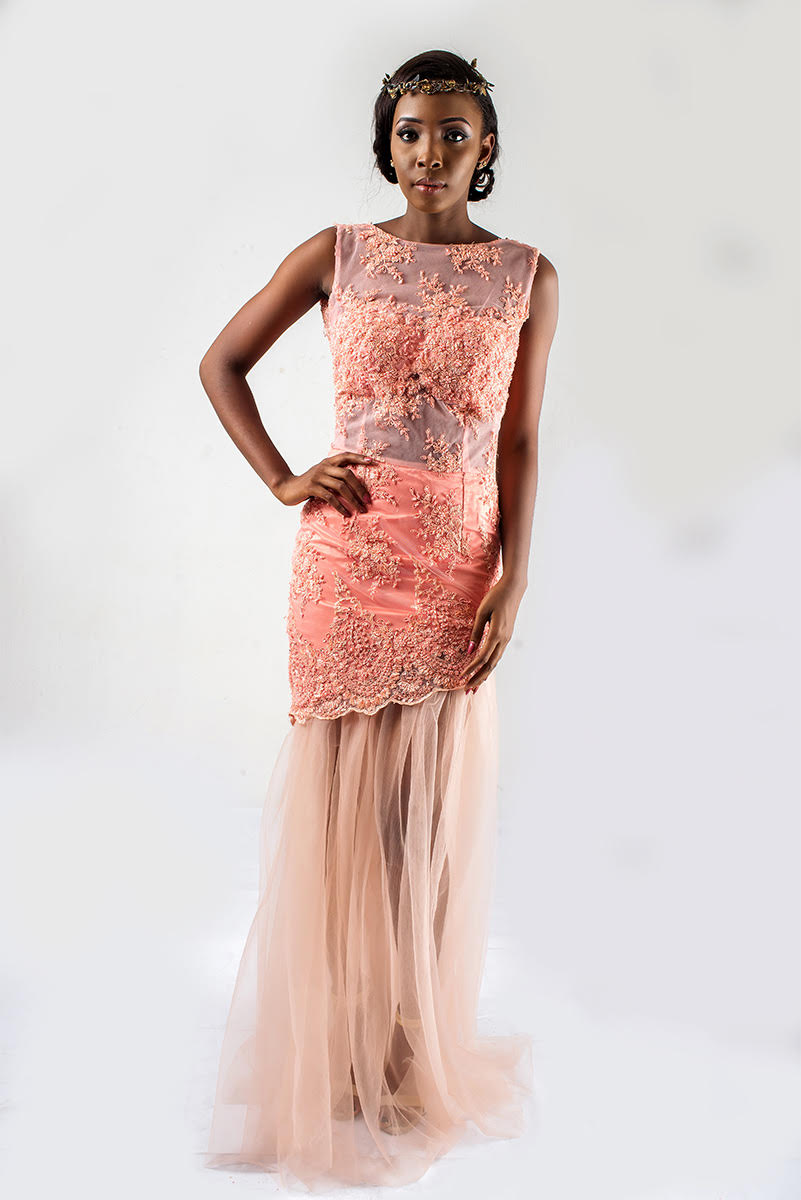 Eki: Yes, I see what you mean
Richard: Well, in summary, I disagree with you, I don't find this collection feminine at all. Just the colour scheme nothing more
Eki: And the fabrics
Richard: Ehn? They weren't put to good use, so again, I disagree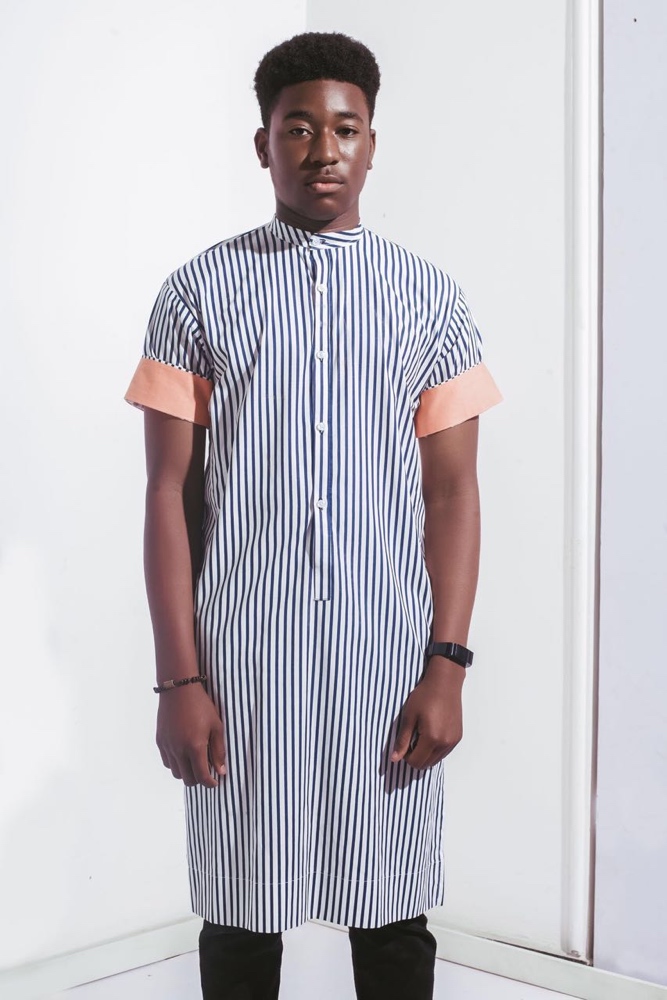 Eki: Alright next is Night Flower Plus by Aisha Abubakr Luxury Designs. I like the stripes !
Richard: I do too. At the core, this is the usual tunic based menswear collection but where Aisha Abubakr Luxury Designs shines the brightest is with that kimono-like floral sky blue tunic and blue pant. That's a perfect blend of Northern Nigerian influences with Oriental influences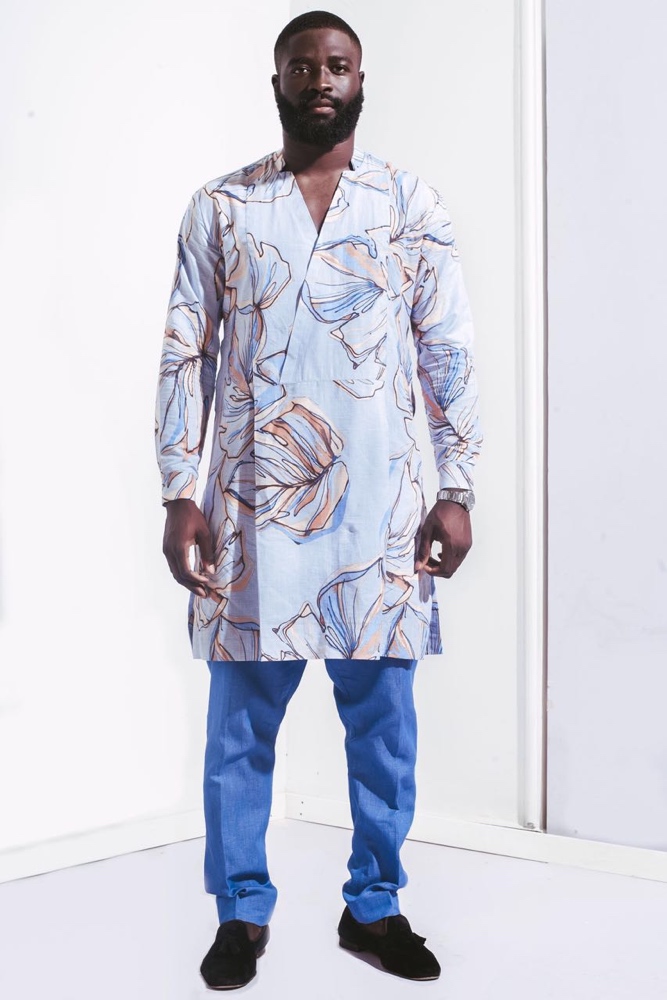 Eki: Yea it's my second fave
Richard: You prefer the striped one yea?
Eki: I love stripes but this blue one I really like as well
Richard: Yes. But for next time, I hope they're able to do more, from finishing to presentation. Models look amazing but somehow the clothes don't seem to sit well on their bodies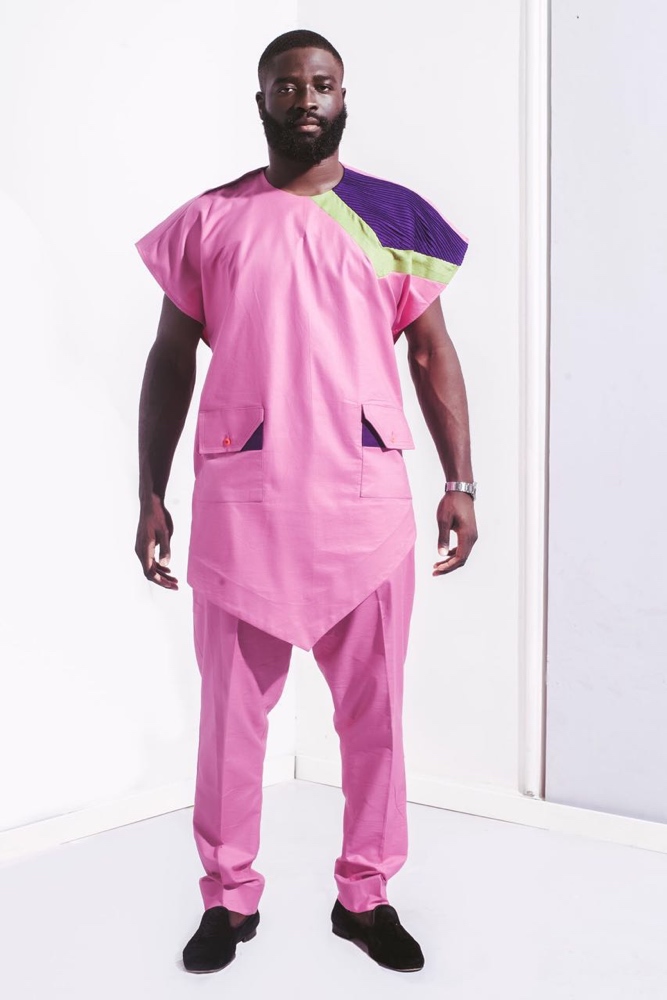 Eki: I noticed too. Yes I also want more, Ok, I guess we are done
Richard: Yasss!!
Eki: Congrats on your new vlogs by the way!
Richard: Thanks dear. ?
Eki: BNers, watch Richie's vlogs 'Get Pink with Richard' So that when he blows he can remember me.
Richard: Awww, hahaah thanks love. You is beautiful, you is kind, you is a lady. Thanks, I hope they watch, like, share their thoughts and subscribe
Eki: And I is loyal. Me too
Richard: ??
***
Just incase you missed part 1, read it here. This weeks title was inspired by Richard & Eki's conversation and the classic silhouettes of womenswear, the recurring formula that always seems to work.