BN Style presents Collection Conversations, a weekly round up of all the collections and look books from African designers featured on BN Style from the previous week. Collection Conversations features Eki Ogunbor & Richard Akuson sharing their individual thoughts on featured collections from the previous week.
So, let's get started.
Eki: We'll start with Kareema Mak, #KMTheLabel
Richard: So, first thoughts: this is such a beautiful blend of Maki Oh meets Meena, but in a totally distinctive way. Does that even make sense?
Eki: Hm, now that you've mentioned it I see that too. I like those designers maybe that's why I like this one a lot
Richard: I like the progression from the casual off-the shoulder pieces to the dressy LBD (little black dress) upwards
Eki: Yes and it has a bit of everything. The all black look with the ruffled blouse gives me a little androgynous vibe as well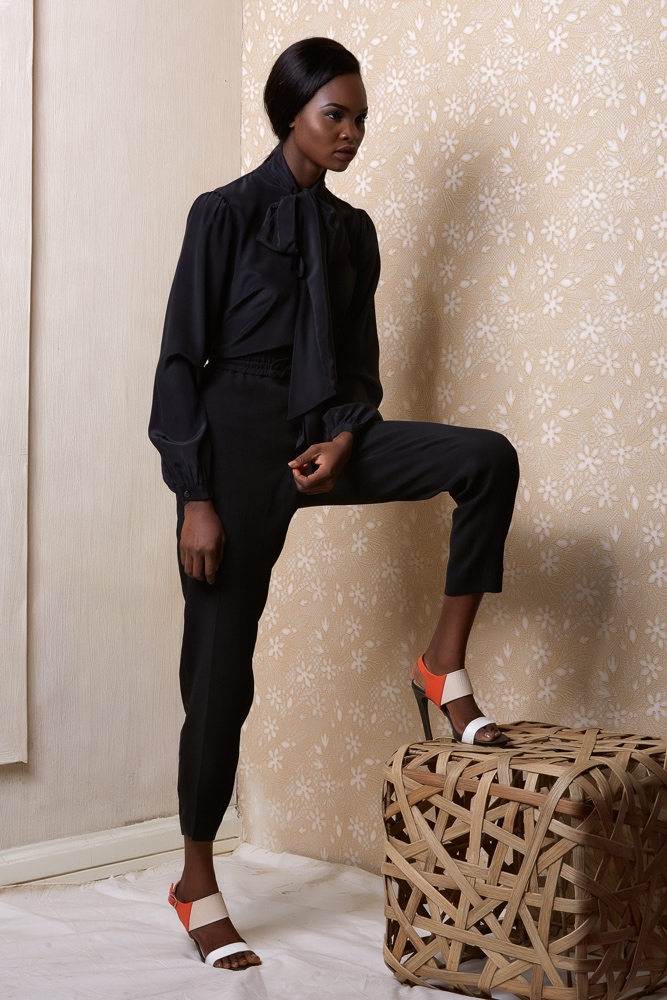 Richard: This is such a beautiful collection, I love every piece. Oh yes!!!
Eki: I agree but which is your fave
Richard: My favourite and the stand out piece is the structured blouse with exaggerated peplum paired with a black culotte. Just breath taking and that's where the designer shines the brightest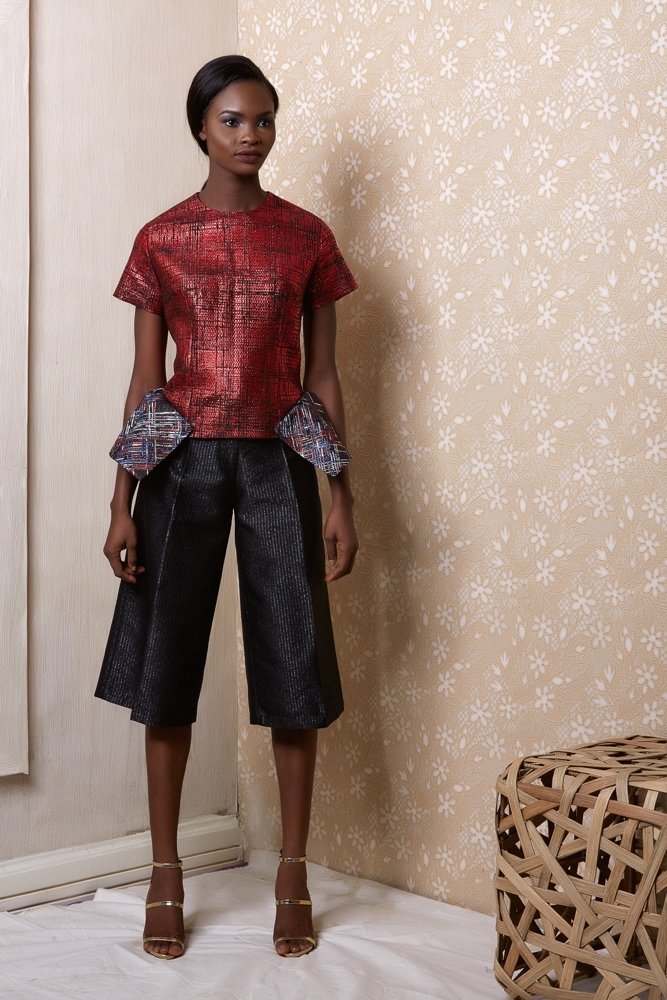 Eki: Oh yea! Perfect! Love it. I'm sure you can guess my fave cuz I'd wear it in a heartbeat
Richard: Oh wait. Let me look
Eki: You must not fail it o
Richard: Lol Between these two. Pls don't say it's the jumpsuit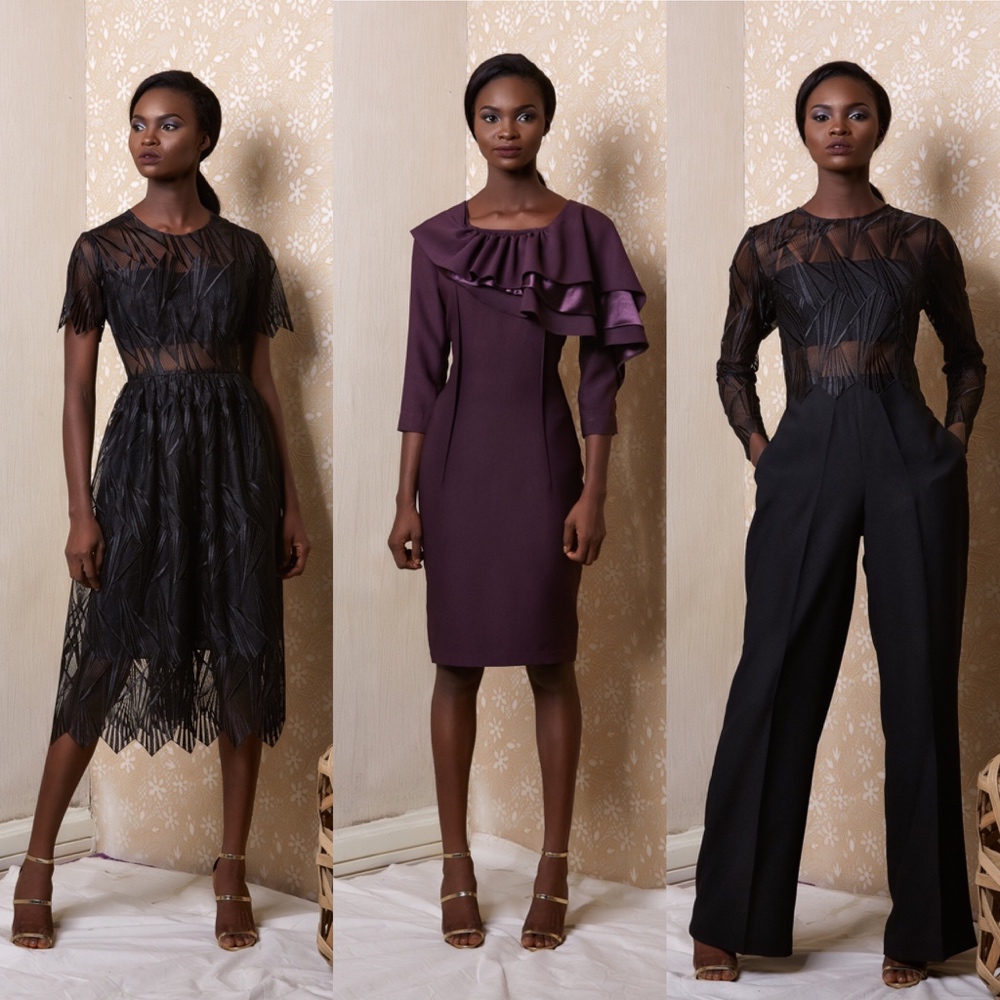 Eki: Lmao it's the first white lace outfit, skirt and top ? I can sooo wear it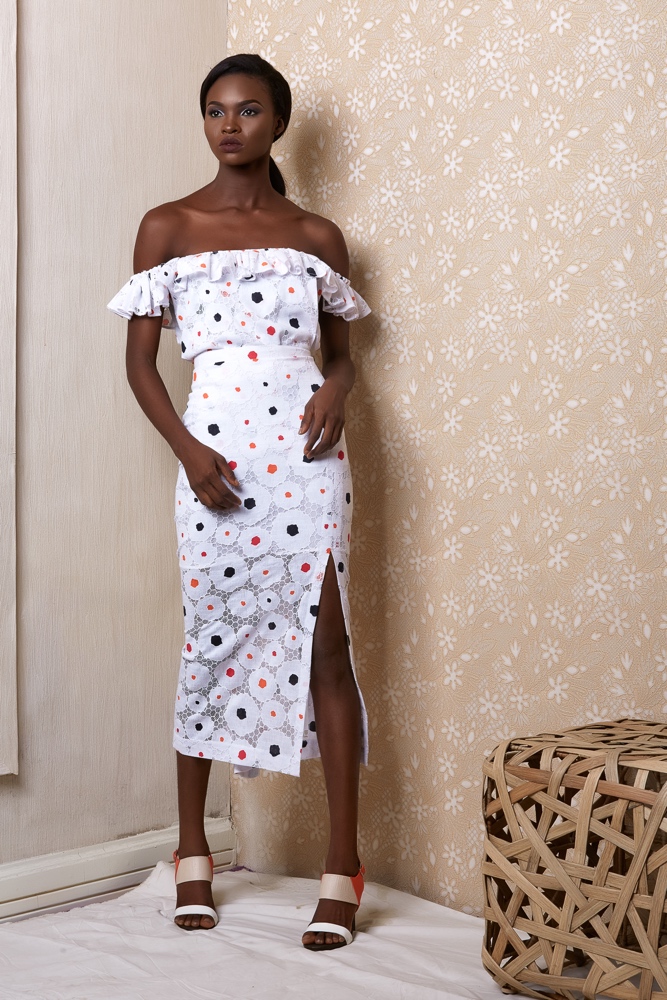 Richard: ???????? I feel bad that I didn't get it
Eki: Better luck nez time. On to Eko Woman by O'tra. See nakedness
Richard: Seen. Nothing exciting. The clothes, campaign and pictures look and feel lukewarm, perhaps that's why I don't feel anything?
Eki: My own is it's funny how all the other see through tops have a black bra underneath then just one shows the models bare chest ? I can't.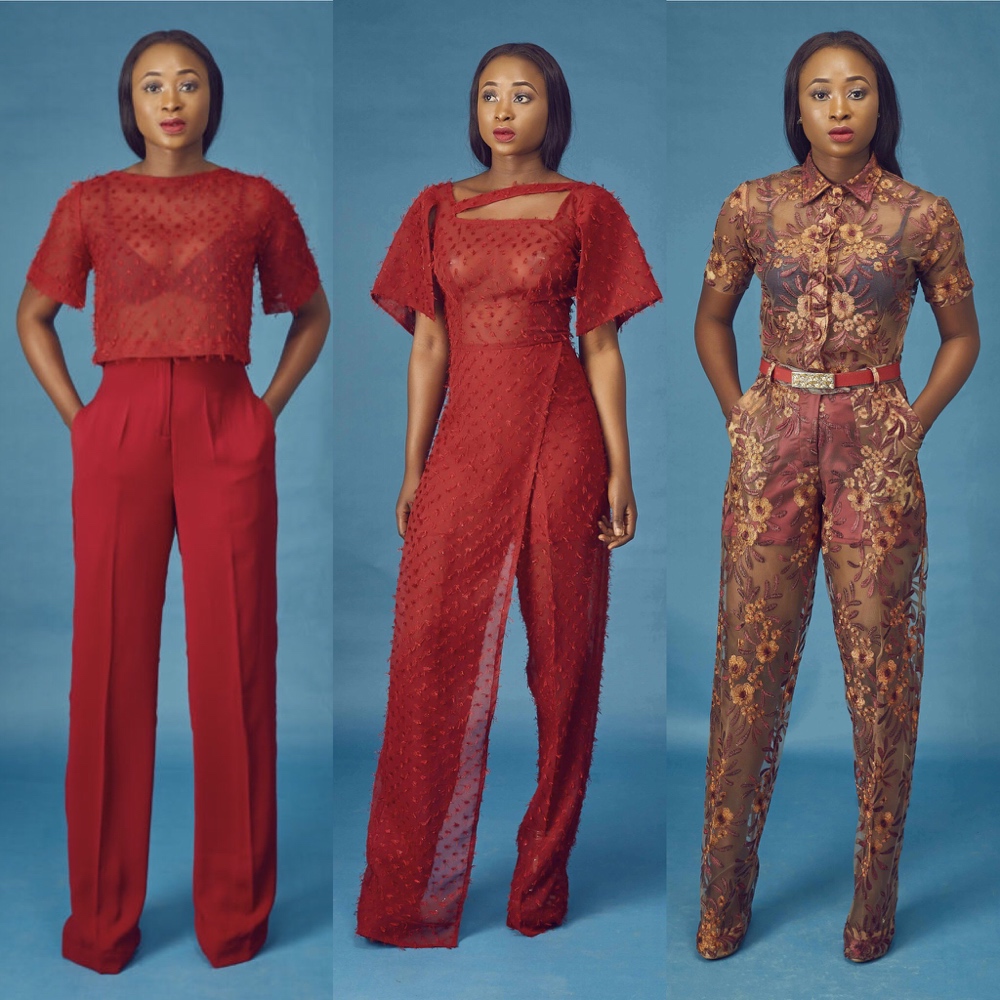 Richard: The same silhouttes we see everyday, the same cuts, the same everything. Maybe in different fabrics
Eki: It's safe but it's not a bad collection. Even KMTheLabel had similar silhouettes now, caman?! It's the typical womenswear collection. An evening outfit, a jumpsuit, a pencil dress and skater dress, all in various lengths. That's the formula ? Then sometimes they add culottes and crop top, throw in a day time look, abi?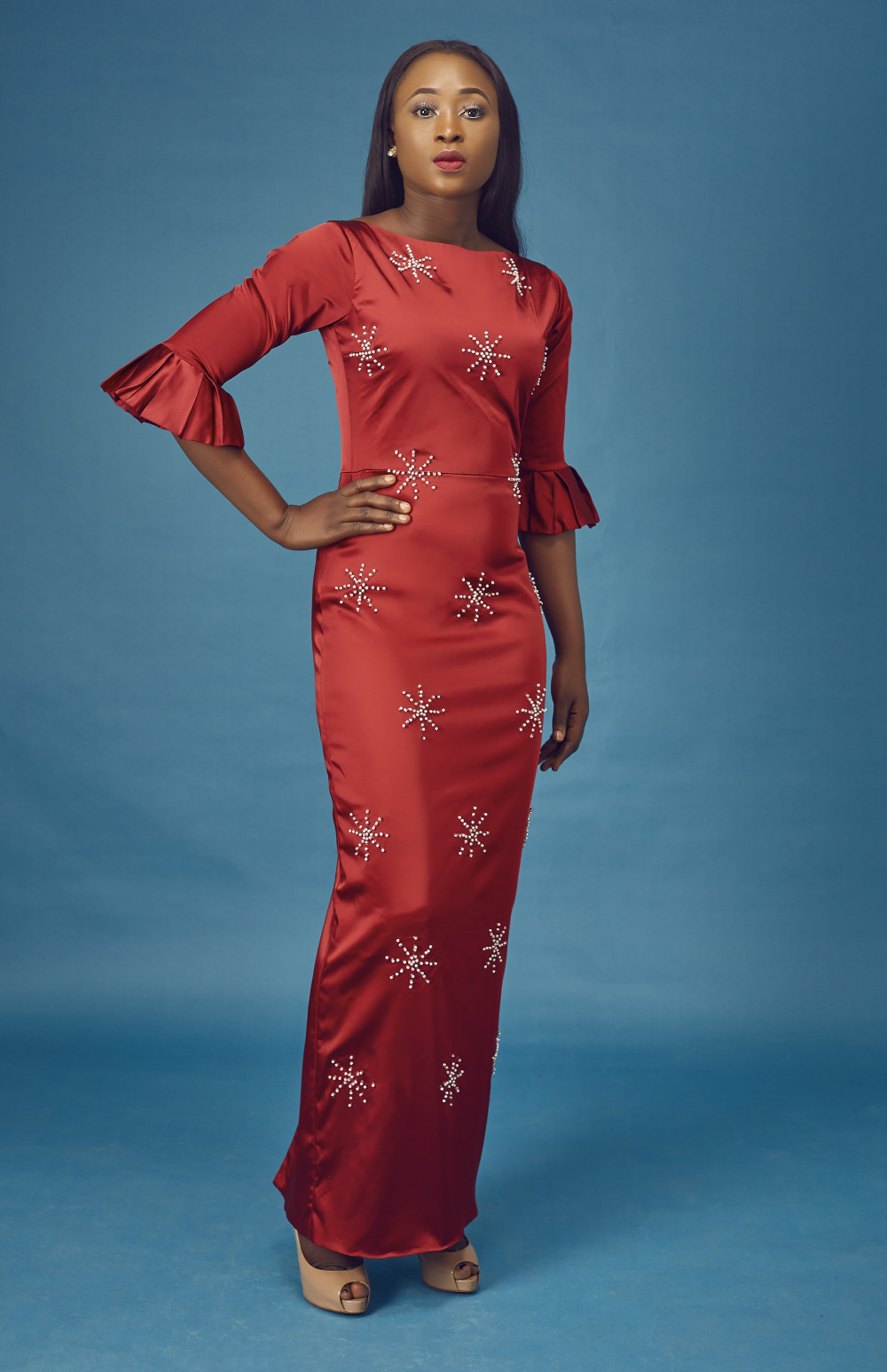 Richard: Yes, but it (KMTheLabel) had so much oomph compared to this. Ahahhaahhaha??there's too much sun down here. But yes, don't you find that formula boring?
Eki: Lol its womenswear, what do you want them to do again? Except it's androgynous and we have over done it, women in Agbada and three piece suit… DONE! Except I'm not thinking hard enough.
Richard: Ahahhahahah Please! I can't live through that horror again (women in agbada)
Eki: ? Please pick your fave before you put someone in trouble here
Richard: Hahahaha Urhhm, I really don't have one. Yours?
Eki: The blue jumpsuit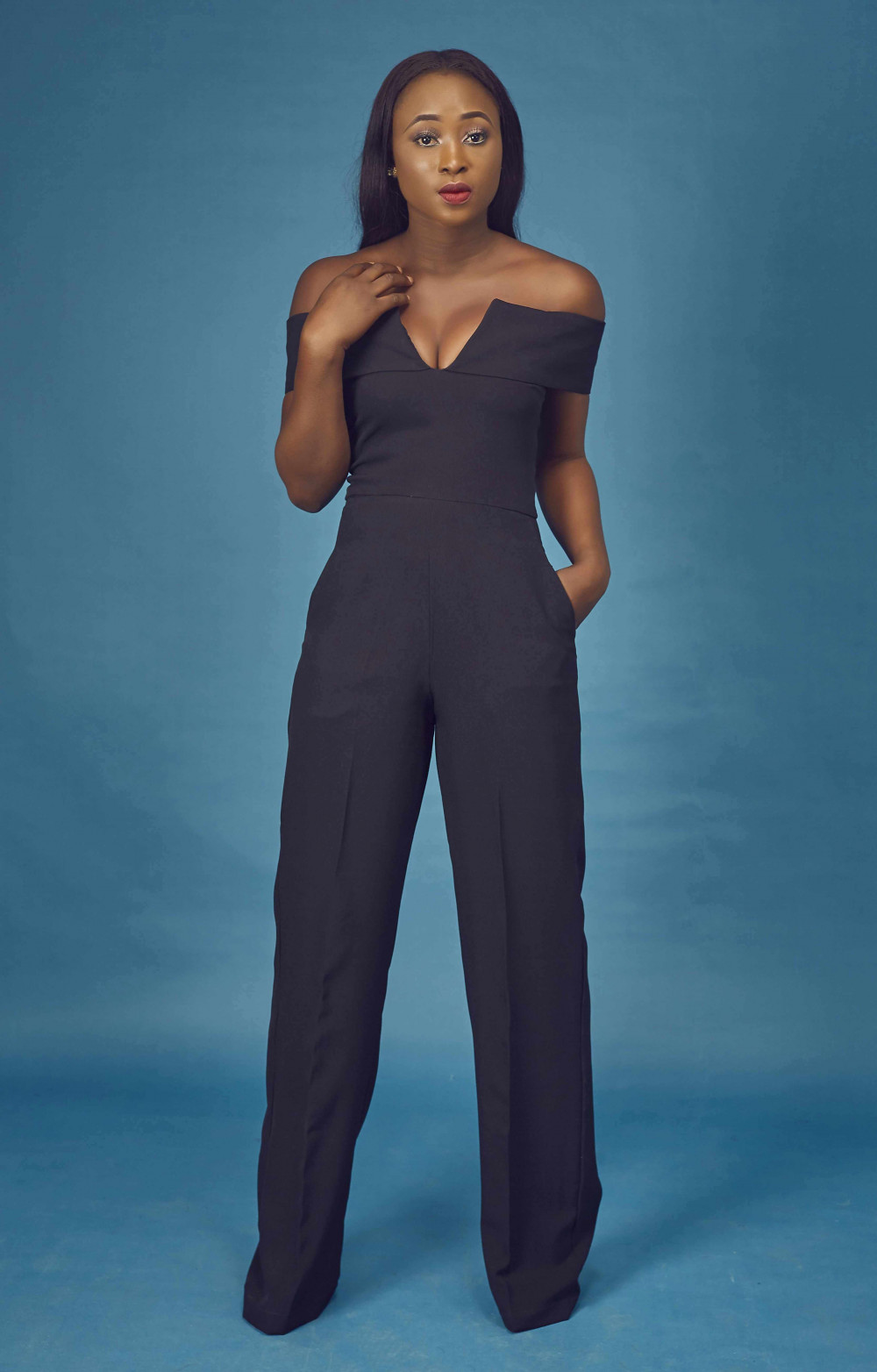 Richard: That's a good choice
Eki: Yes #safe. DOS next
Richard: I love it. Just wish they'd spent more on their choice of fabrication though, comes off looking cheap but besides that, I love the silhouettes, the designs, the cuts etc Very young, fresh and fun collection. And their choice of Myever as the face of the campaign couldn't be more spot on. She really embodied the essence of the collection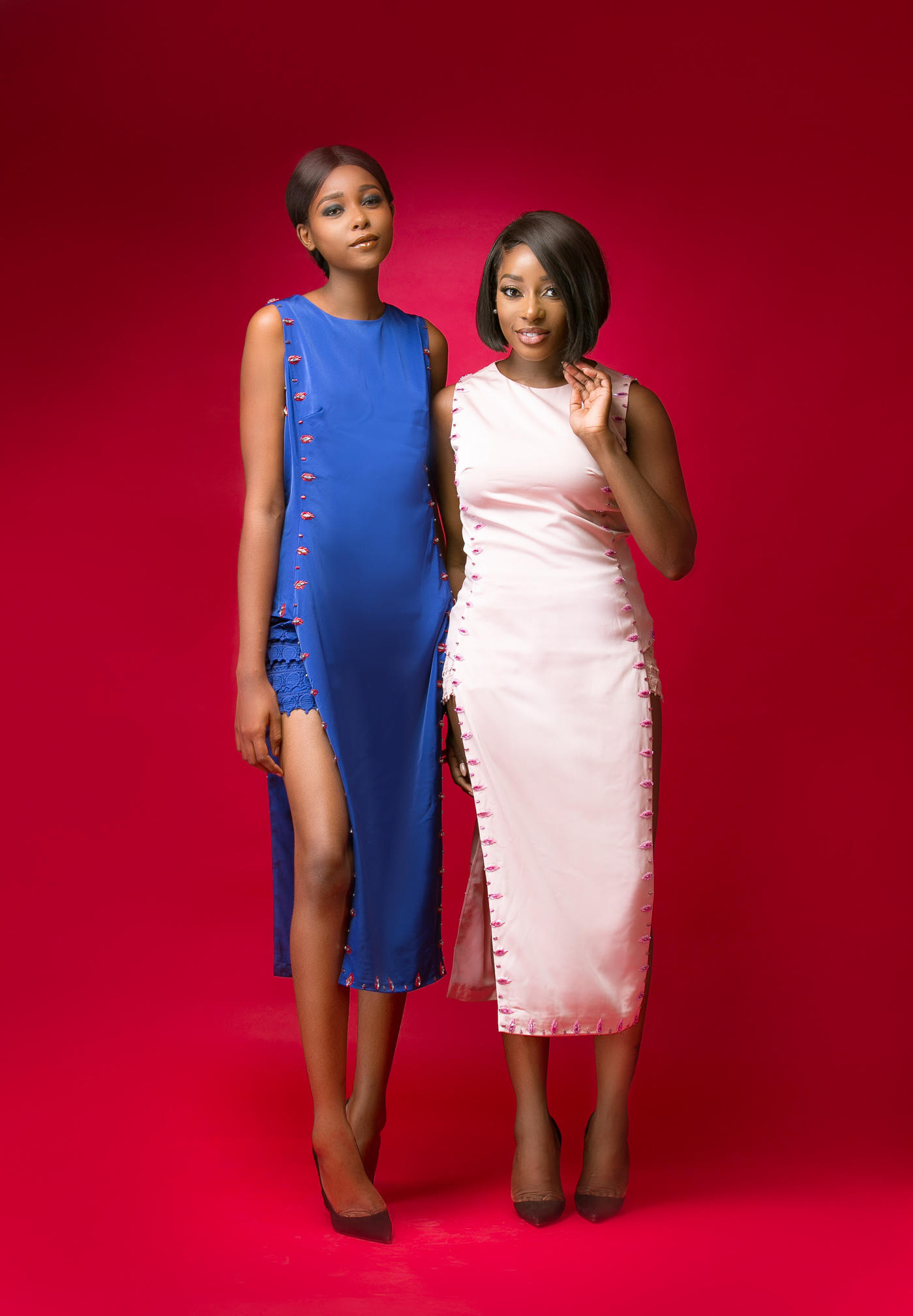 Eki: Yeah I like it as well. Please explain ur point about the fabrication and who is Myever isn't it DSF (Dorcas Shola Fapson)?
Richard: Myever is the slender model
Eki: Oh right
Richard: The organza used looks cheap and some of the pieces look as if they were made out of taffeta. Then of course, the dresses made out of the perforated fabric, I really do not know proper name for it perhaps you can help out. It looks like mosquito netting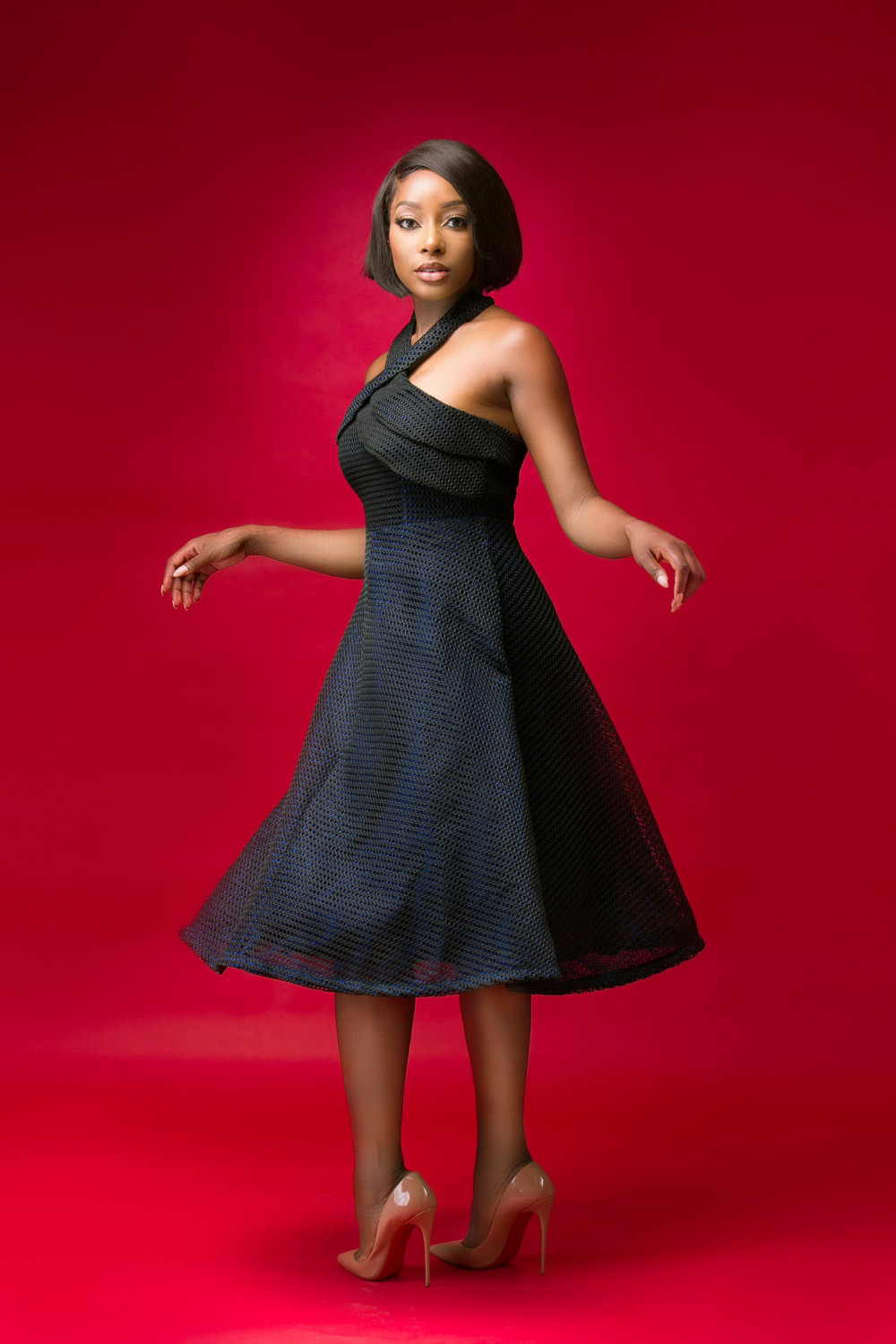 Eki: Lol I don't know either, I'd have called it lace, I'll ask and get back to you. You don't like it? I was going to pick this black skater one as my fave. Lol!
Richard: Ahahahahha I don't like the fabric, it looks cheap, but I love the detailed halter neck
Eki: Yea, me too. I like that fridge skirt as well but I'm confused on how I'd style it
Richard: The leather fringe skirt? Lol, that'll have to go over a pencil skirt or short dress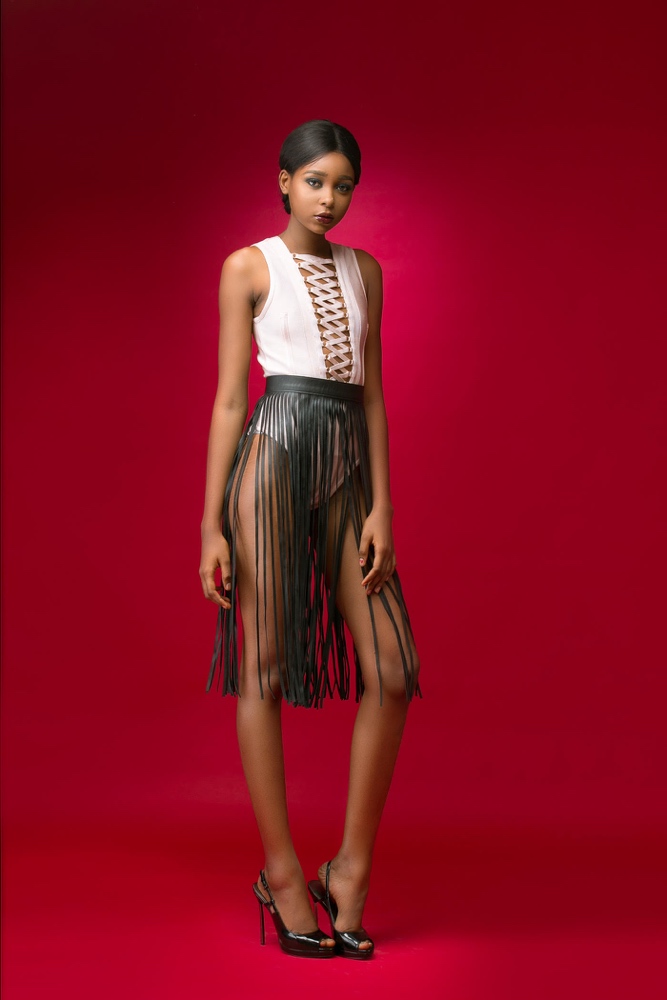 Eki: What's your fave?
Richard: This is it. Very fresh, simple yet lovely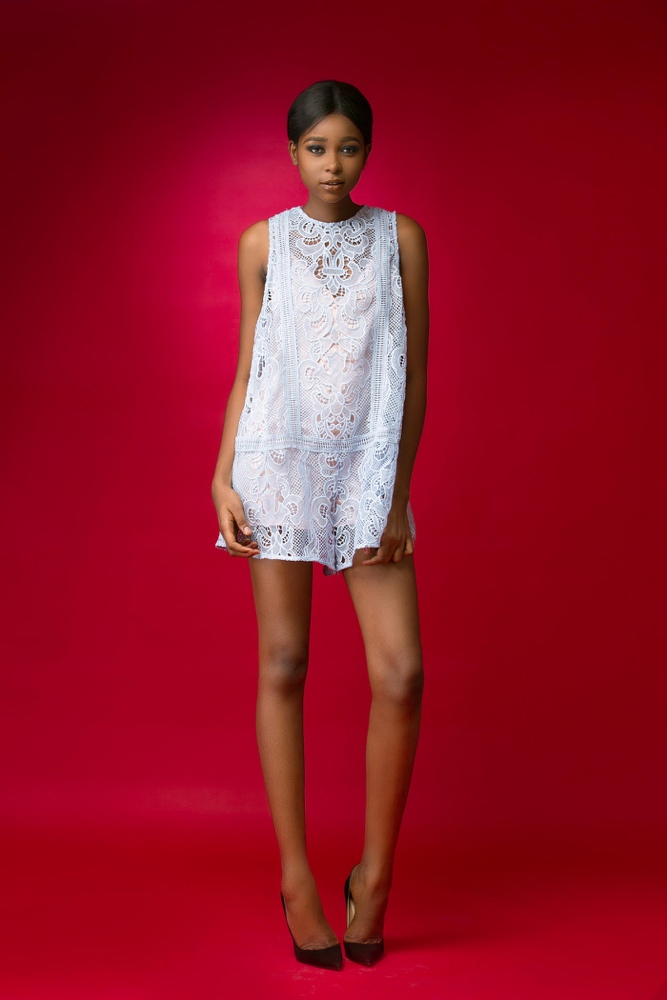 Eki: I like this too! Next is Akpos Okudu
***
The next part will be up later on in the week. This weeks title was inspired by Richard & Eki's conversation and the classic silhouettes of womenswear, the recurring formula that always seems to work.